I HAVE to share my excitement with all of you! If you have been following my blog and my facebook page for a while you know that my oldest is so much like me she is basically my mini me from looks, to personality, strong will AND sleep issues.
She was the baby that would take 15 minute cat naps and then be up for hours as if she had just slept for 8 hours. As a baby she stopped taking naps at 11 months old, and even as a baby she wanted to stay up ALL night no matter how short her naps were during the day. As a toddler she was in the best of moods if she went to bed around 11 and then got up around 10am, as she got older into the early elementary school (k-2nd) it started to get to where she wanted to go to sleep at 12 and then get up at 7. She would stay awake laying in her room, no amount of running around would tire her out, no amount of bribery would get her to sleep, no amount of anything got her to shut her eyes. We hit 3rd grade and it was getting to the point where she was staying awake until almost 1am some nights and then getting up at 7am and her energy level was like she had slept for 12+ hours. In her 10 years I can count 3 times that she went to bed with out having to fight to fall asleep, all 3 times she was sick and one was when she had just had her tonsils out and I am pretty sure that was just because she had been sedated. We tried melatonin, no luck there (which shouldn't surprise me because sleeping meds don't work for me either). Since we moved last April bedtime has not gotten any better, even the weeks that she has karate 4 days in one week you would think she would be tired and able to fall asleep but no she can't.
I also can not say I don't get why because I do, I am the SAME way. I can stay awake for 36 hours, sleep for 5-6 and then be up again for another 20. I am sure you have all seen me on crazy late hours and then getting up and it seemed like I hadn't gone to sleep, well some of those nights I didn't and some of those nights I caught 2-3 hours of sleep. I am sure coffee has something to do with mine even though I had the issues as a kid too but with my daughter caffeine is something she doesn't have ever. The few times she has had it bedtime was like 3am and that was the end of the caffeine for her!
Well as I continue to ramble on I am sure you are wondering what all my excitement is, well we have a break through!!!!
Tonight in 10 minutes she fell asleep and that is with her NOT being sick and the only thing I can say for it is Rutavala from Young Living. I know it might sound completely crazy to some of you who haven't been around as long to hear me say that sleep and getting her to sleep some nights has been one of my hardest challenge so far as a parent.
10 minutes…. 10 minutes from the time I tucked her in gave her a kiss good night, Tom gave her a kiss good night, she came out of her room about 2 minutes later telling me she couldn't sleep and I told her to lay down and I would be up in a few minutes to check on her…. 8 minutes after she was down stairs she was SLEEPING!!!!
My gosh I feel like when I was a new mom and got her to take a nap for the first time!!!
And all I did was use the Rutavala roll on from Young Living on the bottom of her feet!!!!!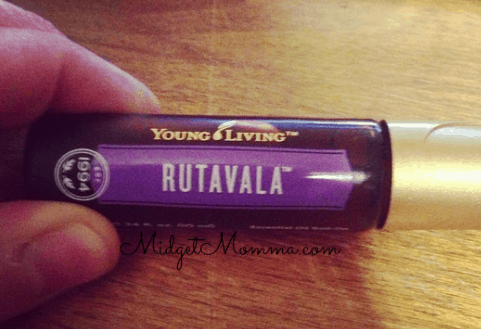 Excuse me now while I pinch myself as we are at 11:30pm and she is SLEEPING and has been since 10pm!! Tomorrow night I will be sticking this on her feet at 8pm! Tonight because of karate bedtime routine didn't start till 9:30… I may just cry you guys.. I may just cry happy tears of joy! That after 10 years of trying so hard to get her to be able to calm her mind and go to sleep that something has worked!!
Ps. I have been using Young Living Essential Oils since September but just recently stumbled upon this oil while doing research on sleep (which I have been using Lavender for myself) and I have a feeling if I had heard about this one sooner my love for using the oils may have happened a lot sooner!
Disclaimer: These statements have not been evaluated by the Food and Drug Administration. The information on this site is not intended or implied to be a substitute for professional medical advice, diagnosis or treatment. Please confirm any information obtained from or through this web site with other sources, and review all information regarding any medical condition or treatment with your physician. Never disregard professional medical advice or delay seeking medical treatment because of something you have read on this website. This information is not intended to diagnose, treat, or cure any disease.