This weekend Ant-Man hit theaters, keeping the running going like all Marvel movies they took the number 1 spot at the box office and there is good reason for it! If you have not seen it then I am going to suggest you see it before reading this post, I don't want to ruin things for you, so just bookmark this page, go see the movie and then come back to read it 😀
When I was in LA last month I got to sit down with the creative brains behind Ant-Man, along with the President of Marvel Studios to bring you this Exclusive Peyton Reed & Kevin Feige Ant-Man Interview. Creativity and talent from the director and producer are just as important as having the right actors to play the parts. With Ant-Man they got the best, Peyton Reed (Director) & Kevin Feige (Producer). You know what gets even better, when the President of Marvel Studios is there too. Kevin Feige for those non Marvel Fanatics, is the president of Marvel Studios, the one who give the yey! or ney! when a Marvel film idea is getting ready to get up and running. I for one am glad he gave the yey! to this one!
Exclusive Peyton Reed & Kevin Feige Ant-Man Interview

Ant-Man is the type of movie that Peyton Reed has wanted to do for a long time and he got to do it! Ant-Man is a "smaller, more intimate Marvel movie and it did kind of revolve around family. Scott Lang, his one goal in the movie is to when he gets out of prison is to "become a part of his daughter's life." (Peyton Reed) along with the action packed fun that we all expect from a Marvel film. Family is such a big part of this movie, which as parents we all mess up, we all make mistakes and we see in this Marvel movie the importance of family and relationships intertwined with all of the awesomeness that one expects when they sit down to see a Marvel film. "Michael Douglas and Paul Rudd's characters, they both have daughters and they both have kind of strange relationships. They want to be closer to their daughter."(Petyon Reed). The relationship between Hank Pym and HopeVan Dyne is a rocky one due to their past. Hank refuses to tell Hope how her mother died, as a parent I can relate we don't want to tell our kids things that can hurt them and Hank is doing it to protect her. Scott Lang's (played by Paul Rudd) relationship is strained after spending time in prison.
Ant-Man is a "heist movie"and Peyton Reed pulled inspiration and "actually did go back and look at a bunch of heist movies, Oceans Eleven and Thomas Crown Affair and things like that." but unlike other heist movies he wanted this one to "be really kinetic and have a lot of movement to it", which there definitely is.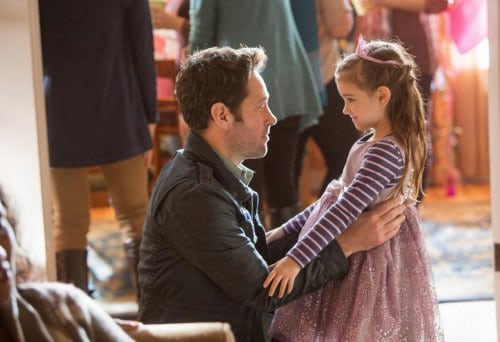 The challenges with the heist are not just in pulling it off, there are relationships that need to be repaired in order for everything to work according to the heist plan. According to Peyton Reed, the repair of that relationship is crucial for the heist to be pulled off, "that heist is not gonna work unless these two find peace with each other and part of that finding peace is Hank starting to realize how capable she is.", in which he is talking about Hank and Hope. It is obvious to everyone but Hank, that Hope would be the best one to pull of this heist and the big question was " "Well, why isn't she in the suit?" She could easily be in the suit. She is clearly more capable than Scott Lang" " (Kevin Feige). Hanks feeling of protecting Hope, not sharing how her mother died and not being able to see her potential are what put Scott in the suit instead and continue the strain in their relationship. 
I have to agree with Kevin Feige's when he says his favorite line from all the Marvel movies, "It's about damn time." when the Wasp Suit is revealed to Hope. The relationship between the two of them is repaired and now the past can come back with Wasp and Ant-Man.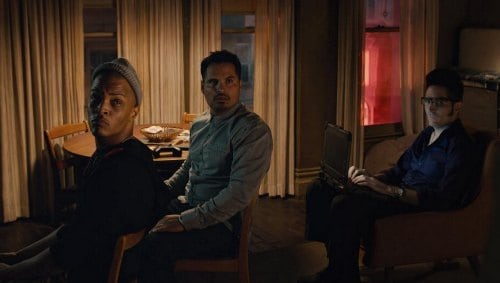 The humor that is intertwined with the action and family values adds a fun feel to what is a serious situation in the Marvel Universe. While there is much to gather from the family relationships and the action the humor comes at perfect timing and according to Peyton Reed, "It was something that was always there in the original scripts, Edgar and Joe wrote where it was a heist movie structure and there's something really really fun about that." One story from Luis (played by Michael Pena) and you will see exactly what I mean! Plus there is a lot to learn about the characters from the stories they tell.
Ant-Man Spoiler
One of my favorite parts is when Ant-Man "runs into the Avengers" (Since I am not all for ruining all surprises so I will leave the details out of this for you), and while action packed still found had a sense of humor to it. The idea for this scene came when working on the movie and the idea came up. As with movies there is always something that everything is set but then "something is missing" and the run in with Ant-Man and an Avenger is perfect! According to Peyton Reed, the idea came when someone said "What if that required Ant Man who's not quite prepared to go in and maybe face this other Marvel character? I loved that idea immediately, I thought that was fantastic. As a kid Marvel characters meet each other and how does this power stack up with this one?" . Scott is totally not ready for that type of action, but of course has no choice but to do what he has to do which makes it comical.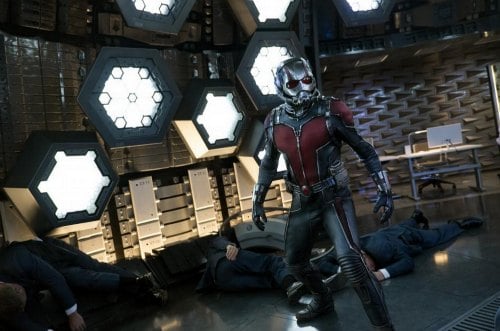 A movie like Ant-Man is not an easy one to make and it has quite a bit of challenges that come along with the awesome and creative ideas and storyline. Ant-Man has special powers thanks to Pym Technology and, "the most challenging thing was essentially Ant Man has a couple of powers, shrinking, how are we gonna realize the shrinking and make it seem absolutely real? But the second power, he controls ants. I was intrigued by that story wise about it's so absurd as a power and I loved that the movie really answers the audience's question about, "Well, how can that be cool?" or "How can that achieve anything?". But I have to say that in my book they rocked it and definitely used those challenges to be successful with this film.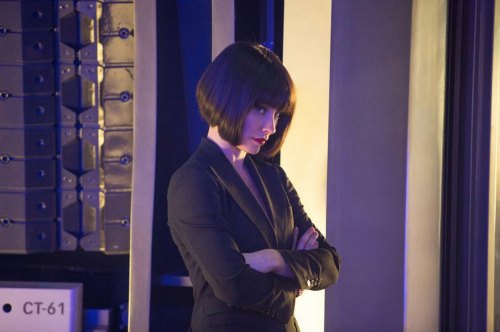 We all know that women have a lot to say, and have a lot of input. Marvel is no stranger to that, they know we all want to see "the powerful women because we all have powerful women in our lives. That's the way of the world.". (Kevin Feige).  Adding Evangeline Lilly to the movie and the development of the movie and her character Hope plays a big role in the ending and relationship learning that we see. At the end of the movie "both figuratively and literally she's finally allowed to spread her wings and it's because her dad finally realizes that she has value and he's sorta able to let go and accept that she's a powerful person." (Peyton Reed)
Ant-Man is in theaters NOW and trust me you want to see it! It is the perfect Marvel film to get someone hooked on Marvel, they can see the movie with out needing to know much back story and love it and then want to watch the other 11 Marvel movies 🙂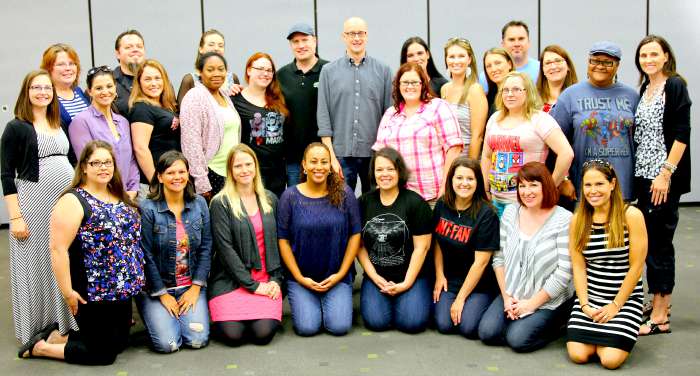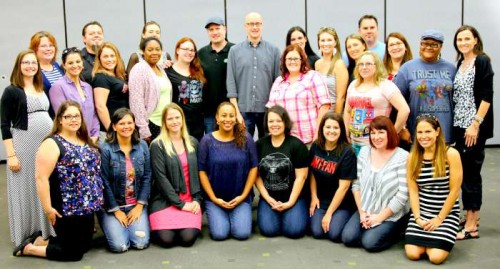 Disclaimer: I was invited to an all expenses paid press trip with Disney for the Marvel ANT-MAN Movie. All opinions are 100% my own.