Last month I had the honor of meeting the man who helped bring on of my favorite movies to life. Eric Goldberg was the lead animator on the character the Genie in the movie Aladdin.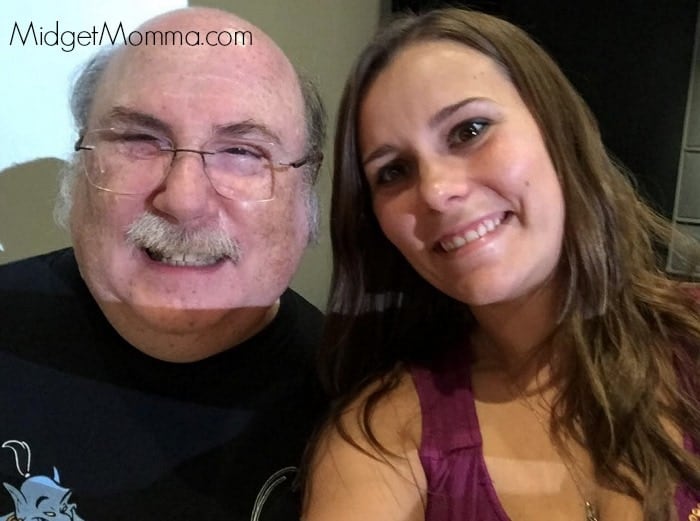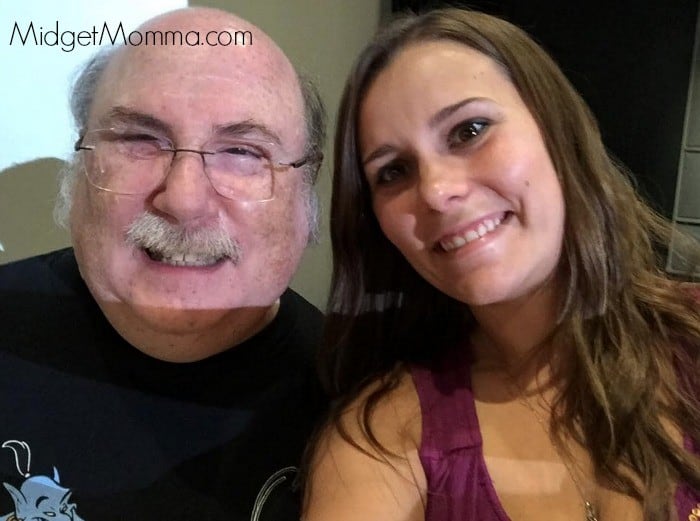 He was able to step outside the lines of the normal shapes that were used for drawing characters and use S-curves like Al Hirschfeld. These S-curves gave the genie his great look where one shape lead right into the next shape. Eric Goldberg was nice enough to teach us how to draw the genie! I think I did pretty well for my first time drawing with the S-curves.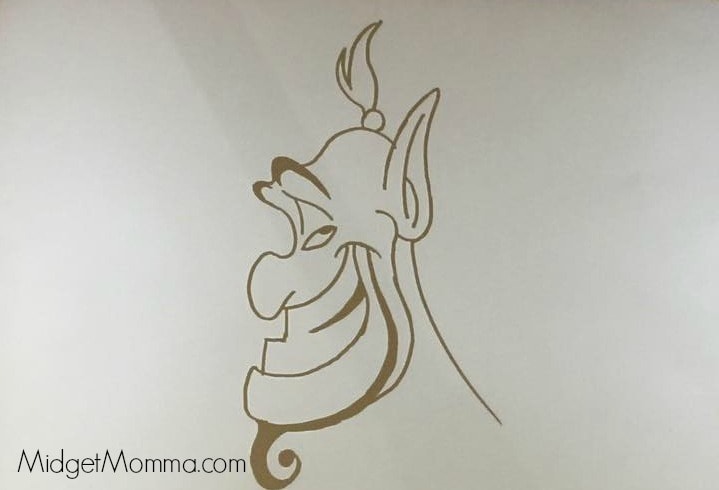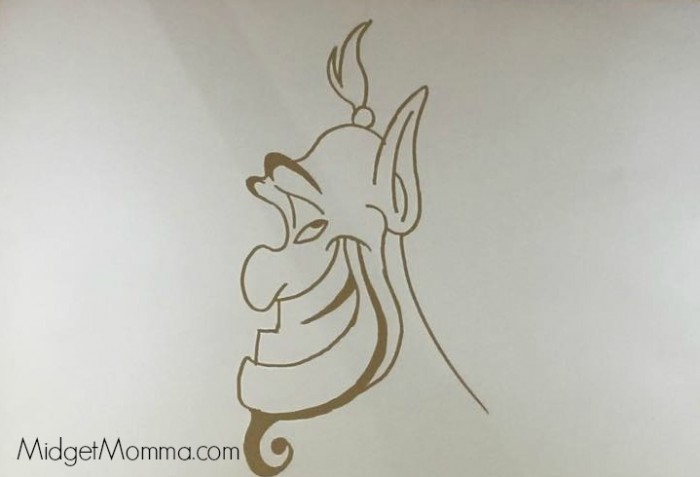 When they were trying to get Robin Williams to be the voice the Genie, Eric had to come up with a way to show him the potential his comedy could bring to the movie. Eric put together a story line that went along with some of Robin's stand up comedy. This clip sealed the deal and Robin William sign up to be the voice of the genie. The directors Ron and John asked Eric if he would like to sit in on the recording of Robin's first take. That way he would be able to study his face and body mannerisms to be able to incorporate it into the animation. Eric told us how that was a mistake because he had to try not to laugh so he wouldn't ruin the recording.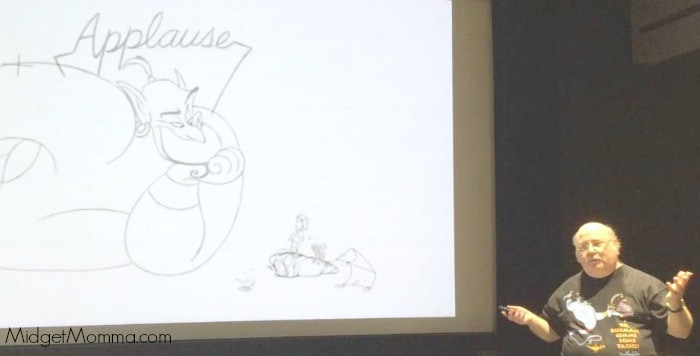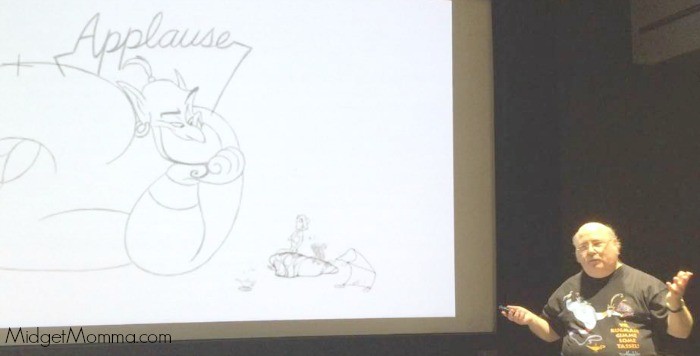 This movie shows what happens when you really make a team with people who have the same sense of humor. One great example of this is for the scene when the Genie doesn't believe Aladdin will use his last wish to set him free. Robin ad libbed "ugh huh, yah right boo-woop". Eric was able understand that Robin was making the same noise Pinocchio's nose made when he was telling a lie in the movie Pinocchio. He was able to take that sound effect and turn the genie's head into pinocchio with his growing nose.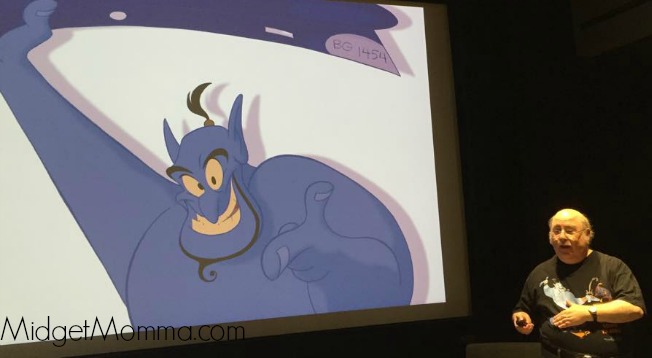 When they took Aladdin to a test audience one of the executives said guys we are not getting any applause at the end of the song friend like me. Eric jokingly added an applause sign to genies back. Eric love the fact all the things they thought were funny ended up staying in the movie.