Tomorrowland is going to be released onto DVD on October 13th. You can pre-order your digital download with Disney Anywhere App now or you can preorder it on Amazon. If you haven't heard of the Disney Anywhere App check out here to learn all about it . When I was in LA last month I got to sit down with Raffey Cassidy who played Athena and Thomas Robinson who played young Frank Walker. Raffey and Thomas are both only 13 years old but they have so much motivation and drive.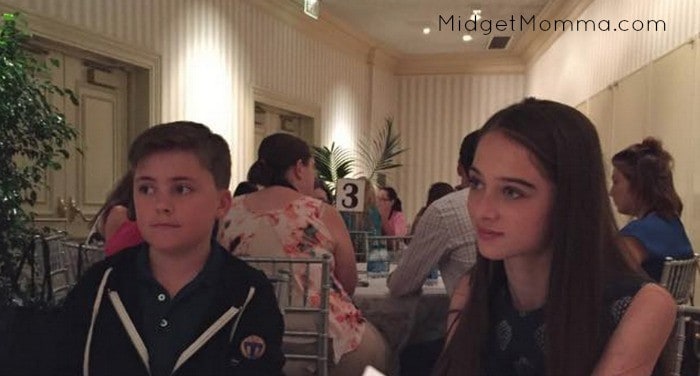 The movie has so many different parts that will inspire people. It will inspire people to dream, to invent, to be themselves. It really is a great theme for a movie to have, with out being inspired and having motivational and dreamers our world would be quite boring and the things that are in our everyday life like cell phones, laptop, cameras would not be here.
The Message:
This movie was about about sending out a message about what we are doing about our very own Tomorrowland. What we are doing today is going to change the way tomorrow will be. We asked them had your thoughts changed about the Movie now that it's on DVD?
Raffey: "No I think I still think that it's a very, optimistic Film and I like the message that people are going to walk out like feeling that as an individual person, they can do anything which I love that."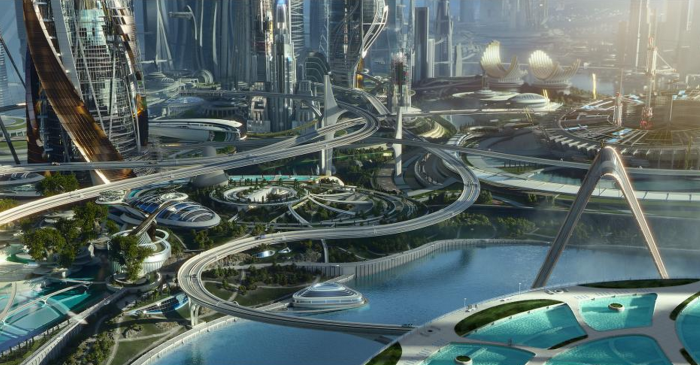 The Future:
It was great seeing the movie switching the time period and changing the special effects to match that time period. When it come to the future they really go above and beyond with what the inventions are. Is there anything that you guys would like to see kind of come to actual real life future, just action like that or ideas of your own or new inventions?
Thomas:  I really like the idea if Jet Packs being sort of a form of transportation is so cool. And I really like the floating pools.

Raffey: And well, I like the Jet Packs but I think if I had to invent something, it would be like, sending emails and stuff but to write a letter. I mean it's tough to spy and it takes you to the person. So it's like an invisible Sister.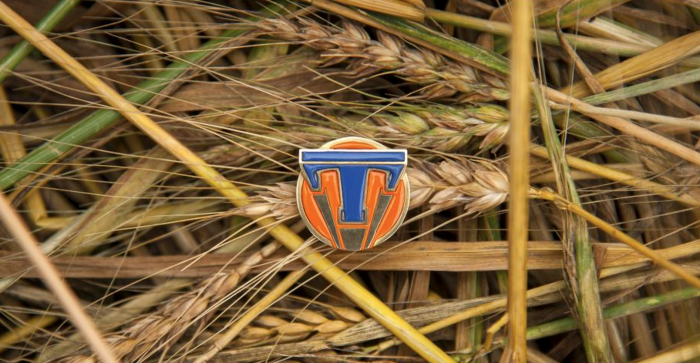 On set:
Since a lot of the Movie was done using computer generated graphics and, was there any kind of Artwork or anything like that that the Director showed you guys to imagine what the "Tomorrowland" set was gonna look like? What kind of help do you get in that mind space?
Thomas: Well to be completely honest, there wasn't that much Green screen, was there?

Raffey: Maybe the backgrounds and some of the stunt sequences. But they did a lot of it, I think they spent like 5 months just building like a Plaza that would be in Tomorrowland. But for the platform on the Skyscraper sequence, and they had this big hardcore cutout version of it, just to give to give the camera and me and idea of what it's going to look like.
The kids were amazing to talk to, they kept the inspiration that comes from the movie alive when talking with us. Thomas said "Don't give up and keep trying because if you're good at what you do just be yourself and something will happen.
Such a true statement and a good quote to live by!
Disclaimer: I was invited to an all expenses paid press trip with Disney. All opinions are 100% my own.