I am always looking for ways to get imaginative play in for Alyssa. She enjoys play that is not an electronic device and as a mom I love that she enjoys it and I am more than happy to encourage it and find things to help with her imaginative play.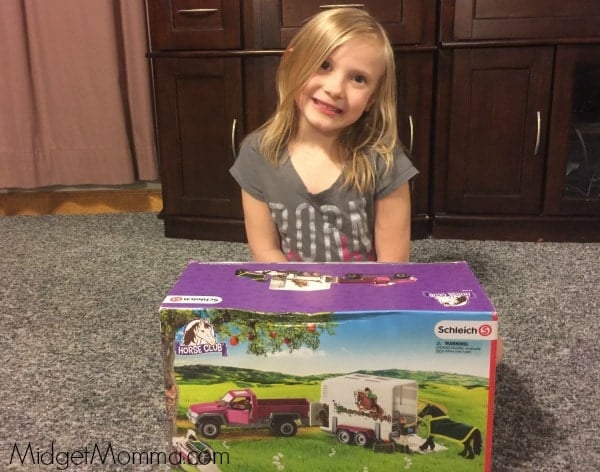 I partnered with Schleich to test out their newest line of toys, the Schleich Horse Club Set. Schleich is introducing 18 new products including figurines, playsets and accessories to its Horse Club collection this year for children ages 5-12. These new products will be available in the fall 2016 so perfect timing for getting ready for the holidays!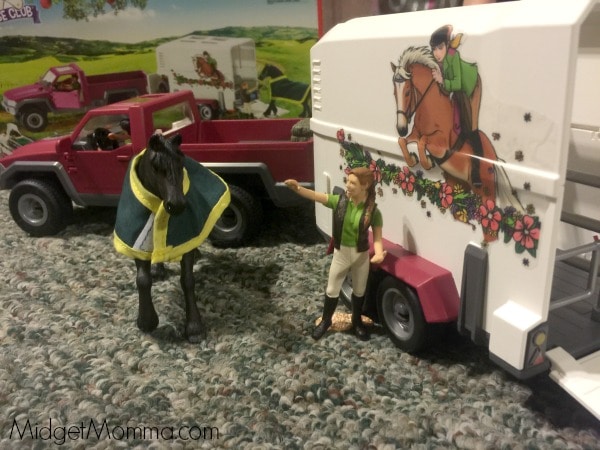 For me it is important that the toys my kids play with are quality toys as well, I can not handle toys that fall apart with in the first few uses or toys that are junk. Schleich is one of Germany's largest toy manufacturers, providing 80 years of hand painted, highly detailed, playworlds and figurines to stimulate children's minds and encourage imaginative play.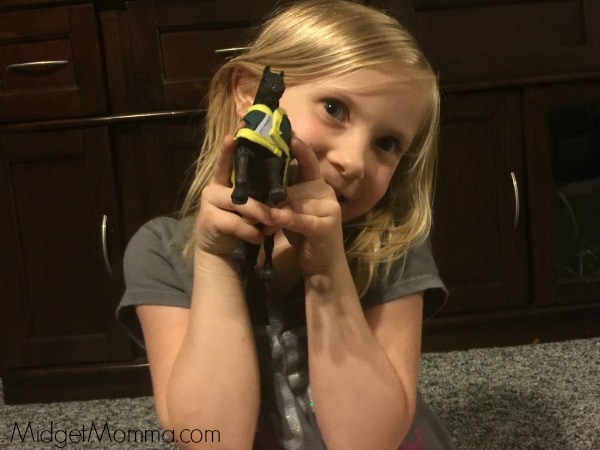 What I really like about the Schleich Horse Club Set is that there are many different pieces you can buy which will continue the imaginative play. It is not a set that you buy one and are done, which we all know kids, they like things they can add on to as time goes on.
Alyssa of course after playing with this set informed me that her horse can not be alone and that we must get her horse some friends. As a mom I can not say no to that, any toy that she enjoys and helps her imagination grow is one that I am going to say yes to!
Check out the video Alyssa made with me about the Schleich Horse Club Set with Pickup and Trailer
Make sure you follow along on their social channels too and check out their fun video on Youtube!
Facebook: https://www.facebook.com/SchleichOfficial/
Twitter: https://twitter.com/SchleichTweets/
Pinterest: https://www.pinterest.com/schleichpins/
Instagram: https://www.instagram.com/schleichofficial/
Disclaimer: This post is sponsored by Schleich all opinions are 100% my own.