You can see more of my posts on this issue, here, here and here
I am sure all of you feel the same way I do about shopping, planning it important! We write lists and put what coupons we have to use next to the NAME of what we are buying…..well J'Aime doesn't….look at this list!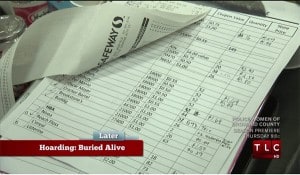 Who the heck makes a list that looks like this??? NO PRODUCT NAMES just manufacturer names and codes, well there is only one conclusion to come from this….SHE IS USING COUPONS ON THE WRONG PRODUCTS! I am not going to get into coupon decoding, it is illegal and wrong and NOT the way couponers should use coupons. This is NOT the way REAL couponers USE coupons!
On her shopping trip, there were multiple times that she used coupons for items that SHE DID NOT EVEN BUY!
One example is Buddig lunch meat—I buy this lunch meat, I have NEVER seen a $1 off coupon that can be used on the SMALL packages! I have seen both insert ones ($1/4 2oz and $1 off 12-16oz)  and the one that is $1 off a 16oz package that comes on the label of the package.
Here is what she bought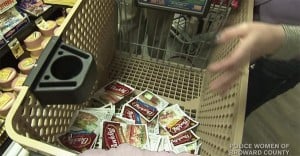 Here is the coupon used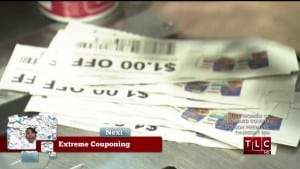 This coupon is for $1 off of 1 12-16 ounce package! The ones she bought are 2 oz packages (the size difference in the packaging alone should be obvious)
I am not going to go in to all the fraud she committed while on the show, there is no reason to, FRAUD is FRAUD! And STEALING is STEALING, no matter how much or how little!
Seriously I hope she goes to JAIL, yes you heard me say Jail! I know I personally have had issues when using the RIGHT coupons on the RIGHT products!
I also wonder WHY the cashiers did not read the dang coupon, seriously I get it she had ALOT of coupons, but it is part of their JOB to READ the coupons and make sure they are for what the person is buying!
I guess that is what happens when you are on national TV, or have the chance to be, it seems like the cashiers wanted their 15 minutes of fame as well so they just scanned them with out looking at them.
Feel free to share your thoughts, I would love to hear them
Thank you to Jillcataldo.com for the images.
This post may contain affiliate links. Please read my disclosure policy here