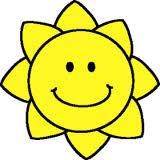 Spending time with your kids does not have to cost much or anything at all. We all know how crazy life can get and how wrapped up with work, and bills and the unfun things in life that sometimes we forget how much family time really matters and how our little ones will grow up really fast. I already feel like my kids are growing up way to fast and they are 6, 4 and 16 months.
My kiddos, hubby and I spent over an hour tonight running around the backyard playing freeze tag, and we all had a blast. Now my yonugest really can not play but she sure does love chasing everyone or being held by hubby or I when we are running. The smiles on my kids faces when we play games outside are AWESOME! It is so great o be able to just take that time and forget about everything stressful or that has to be done and just run around the back yard playing freeze tag or any other game that they want to play.
What are some of your kids favorite games to play outside?
This post may contain affiliate links. Please read my disclosure policy here