Every year we take a trip to Sesame Place for A Very Furry Christmas. This year was no exception… and it was also very special. When the kids and I took our trip, my mom and my grandmother came with us.
My mom comes to many different things with us but this was a first that my grandmother got to come along. Not only did I enjoy having her with us, but the kids were thrilled that she came too! She lives about eight hours away, so when she was visiting my parents at the same time as our trip to Sesame Place for A Very Furry Christmas, the kids asked if she could come to… of course my answer was yes!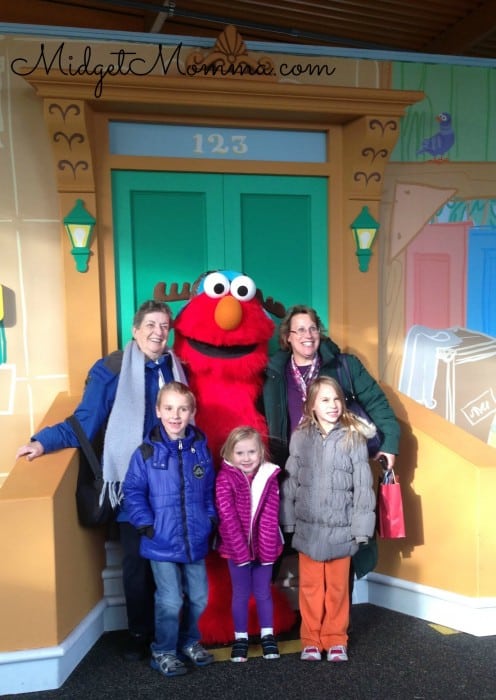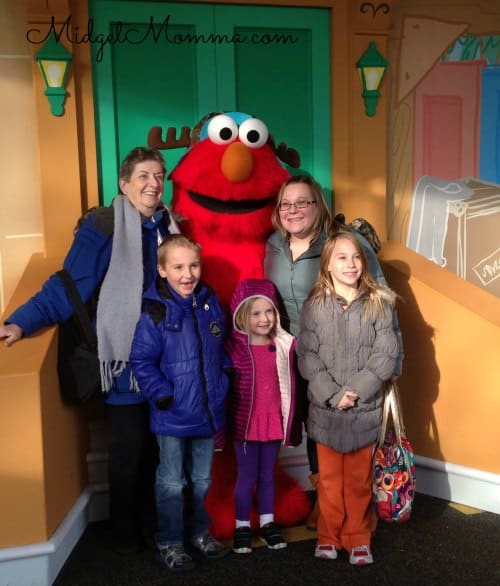 It was also my grandmother's first time ever to Sesame Place, which made it even more special! The park is all decorated for Christmas so as soon as you walk into the park, you can tell that it is holiday time.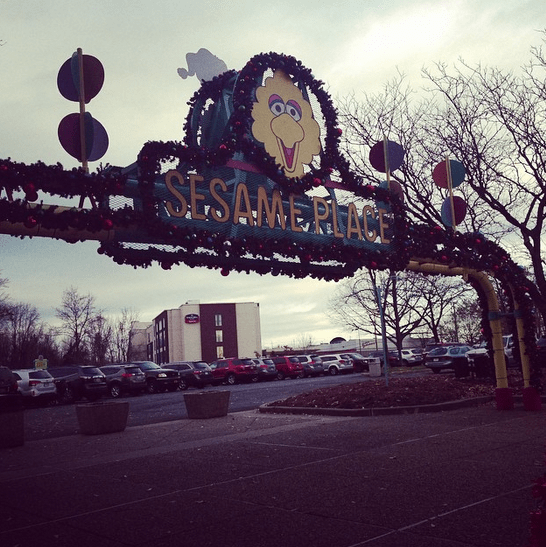 My favorite thing about Sesame Place during A Very Furry Christmas is the decorations and the holiday shows. They are so much fun and the kids absolutely love them! It is a great place to take the family; you will make great memories and will come home excited from the full day of fun.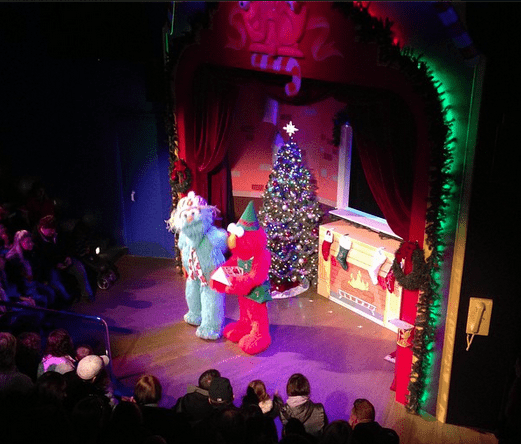 A Very Furry Christmas at Sesame Place® is a one-of-a-kind Christmas wonderland with whirling rides, millions of twinkling lights, and festive decorations all around. There's also sing-alongs at three special Christmas shows and a spectacular music and light show at the giant 1-2-3 Christmas Tree.
You can take a train ride on the Sesame Street® Furry Express, which takes you on a tour through the Twiddlebugs' Gingerbread Cookie Factory. The street glows with festivities and comes to life each night with the illuminated Neighborhood Street Party Christmas Parade. All in all, a very festive and memorable experience!
The event starts 11/22 and runs select dates through 12/31! They have some really great savings going on right now too! Check them out here.
This blog post is sponsored by Sesame Place.