It is time for one of my favorite days of the year! Family Volunteer Day! This day is one that I love because it helps others in need and teaches kids compassion! It is important to me that my kids learn the value of helping others. It is also important to teach them about showing others compassion. I believe it builds character and makes them better people. Family Volunteer Day is a great time for us to show our children how to be compassionate towards others.
Of course I also believe we should be showing compassion to others all the time, but I really like how Family Volunteer Day teaches kids compassion as a special day.
When I was reached out to partner with generationOn this year to spread the word about Family Volunteer Day this year I was excited! Last year I partnered with them for Family Volunteer Day and we made Friendship Boxes that we later delivered to kids in need. This year Family Volunteer Day is on November 18th.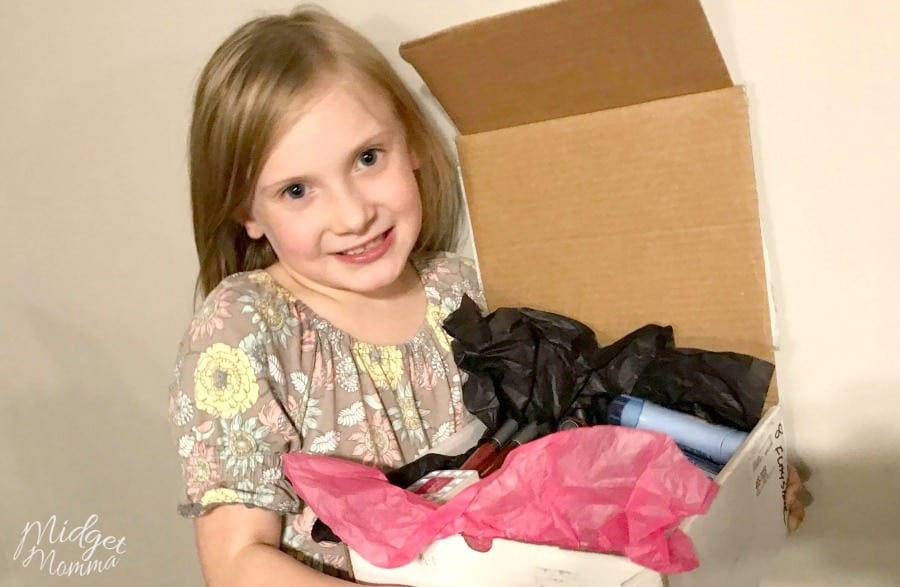 My kids are VERY active in the projects I take on to help others. They are also very good about not boasting about what we do. I want them to learn that you do not need recognition for helping people and that you should help people because it is the right thing to do.
They have helped me with events like the Backpack Party, where we give out school supplies to kids in need. They help me every year with organizing toys to give Christmas to families in need. There are times now that they come up with their own ideas on something they want to do to help others. So for us Family Volunteer Day is something that we enjoy doing each year.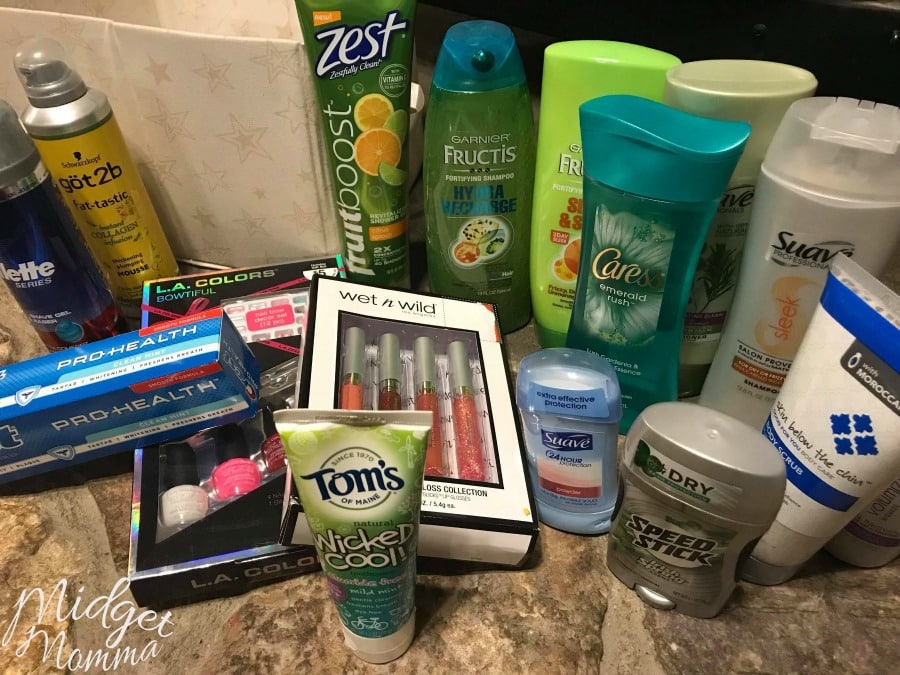 How Family Volunteer Day teaches Compassion
This year we decided to make Healthy Kits for Kids. The kids wanted to make the boxes for older kids, as they seem to be forgotten when people make donations. So the kiddos headed down to the stockpile and started shopping! Having them pick out the items we were putting in the boxes makes them think. It makes them realize what items they always have that others might not. If you are going to the store to get items for your boxes have the kids pick them out. Warning thought, when they realize that not everyone has shampoo in the shower like they do, for the first time it is amazing. The light that pops on in their heads and thoughts of how to keep helping others is amazing.
Along with shampoo, deodorant and other essentials, the kids wanted to add in fun items. Things like nail polish and lip gloss, that are nice for a tween or teen girl to have were important to my kids. I love how their minds worked, and that they wanted to give more then just needs when making our boxes for Family Volunteer Day.
Once we got everything together it was time to put the boxes together. Using tissue paper and boxes we put the boxes together. You don't have to use tissue paper and get fancy, but we like to. We like to make them as fun as possible. The boxes are going to kids in need so we like to give some fun to them as well.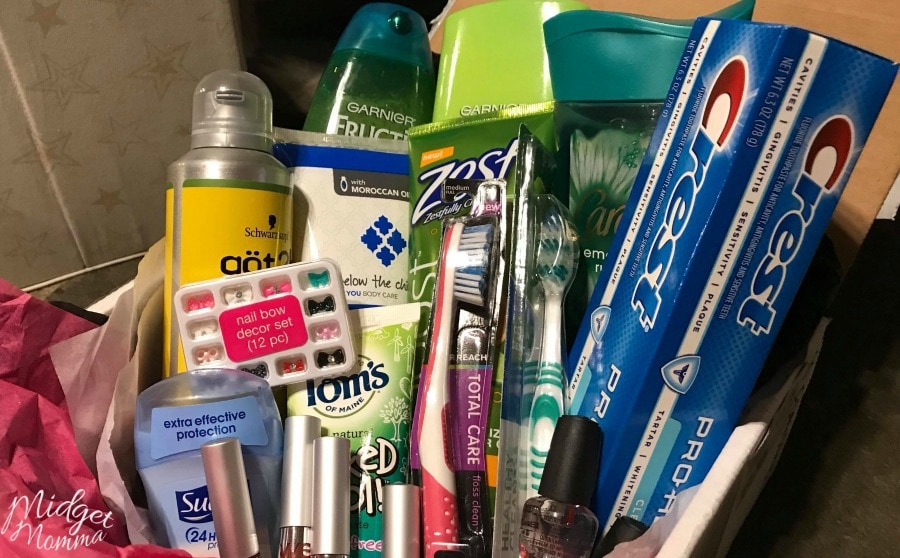 Family Volunteer Day
When you are picking out your Family Volunteer Day project, let the kids pick out something that sparks their interest. There are a lot of ideas for Family Volunteer Day. If it is something that the kids find interesting learning about being compassionate it will be fun too.
If you are looking for Family Volunteer Day Ideas that teach kids compassion and are fun check out these:
Doggie Treats
Healthy Kits for Kids
Cheer Cards for Seniors or Veterans
Smart Breakfast
Friendship Bench
Bookshare Box Libraries
This year November 18 is Family Volunteer Day! It is powered by generationOn, the youth division of Points of Light, the largest organization in the world dedicated to volunteer service, and sponsored by The Walt Disney Company.
You can head on over to the generationOn website for ideas on how you to can participate in Family Volunteer Day and get your family involved in helping others. There are projects that you can do at home like making cards and thank you notes for members of the Military, making care packages like we did and then delivering them or finding a charity or hospital that is looking for volunteers to help out at.
I am a Family Volunteer Day Blogger Ambassador and this is a sponsored post. I received compensation for my participation, but my opinions are my own.