Getting gifts for Dad for Father's Day can sometimes be a hard thing to do. This year I wanted to find a Father's Day gift for Tom that would be something fun and loved by him. Bring on FANCHEST, the perfect sports fan gift for Men/guys!
This post is sponsored by BabbleBoxx.com on behalf of FANCHEST.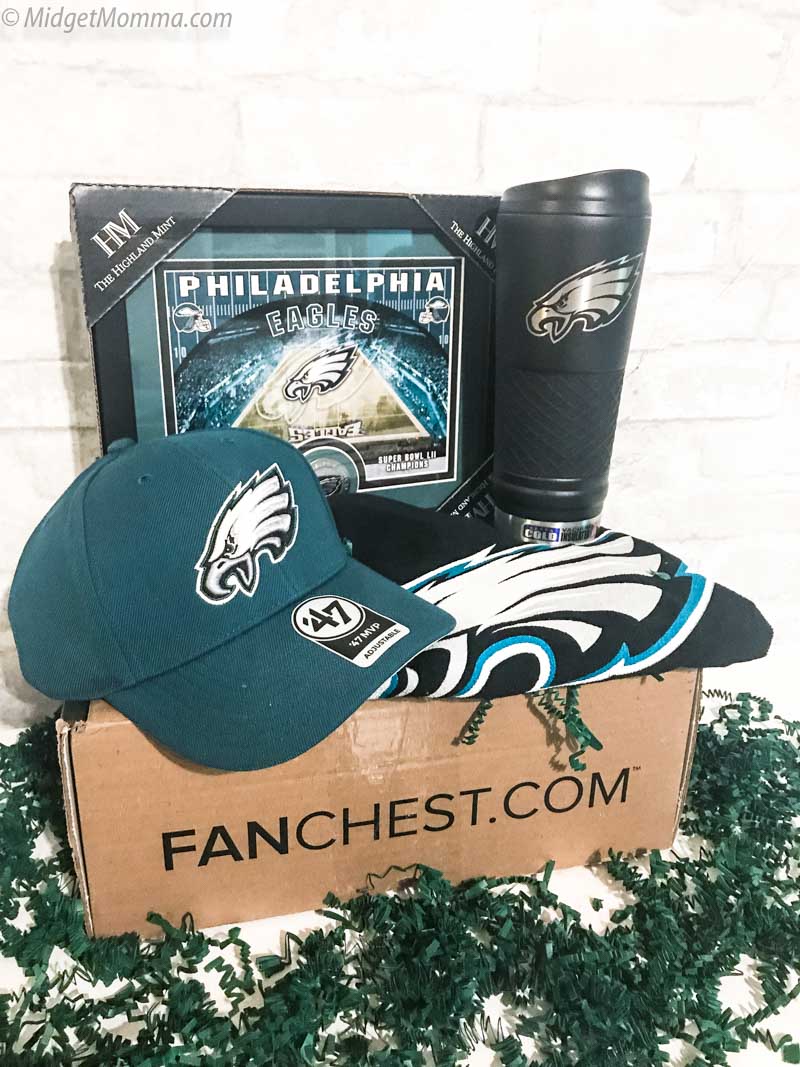 Father's Day Gift that WOWS Dad
I need something that is going to WOW Tom for Father's Day and partnering with FANCHEST made my Father's Day shopping this year (and for years to come) easy. He spends many days putting up with me, my crazy ideas and trips that I continue the same craziness. He spends his days helping the kids with their schoolwork and making sure they understand the things they are learning. He spends evenings cleaning up from the messes we all make during the day including science experiments and art at the kitchen table, cooking messes in the kitchen, and vacuuming crumbs from the toddler all over the house. He does all of these things with a smile on his face and very little complaining.
Having been in his shoes previously when I was the nonworking parent, I know that the daily grind gets a bit redundant. It can get boring and unappreciated. So when Father's Day comes around I aim to make his gift something that is JUST for him.
One thing Tom loves is sports, specifically the Philadelphia Eagles and the Philadelphia Phillies. However when it comes to sports memorabilia that makes a good gift, the individual items and picking them out are not my specialty. Then I was contacted by FANCHEST and I saw their website and I knew it was the PERFECT gift for Tom! FANCHEST is created by fans for fans, which for me means I don't have to do the work of figuring out what is the perfect sports fan gift!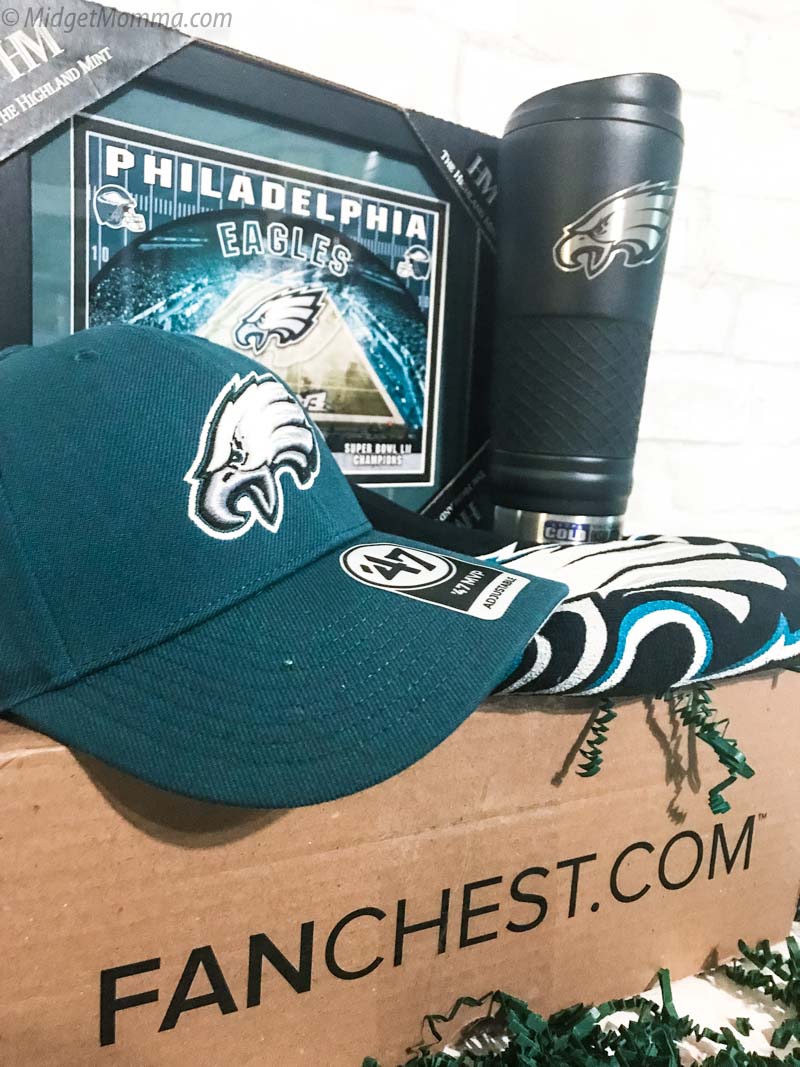 What is FANCHEST?
FANCHEST is a sports gift that is customized for your guys favorite sports team. Each box comes filled with awesome sports team goodies that make shopping for gifts really easy! The folks at FANCHEST know what guys like and the items in the FANCHEST boxes are picked out specifically with sports loving guys in mind! Which is a great thing because when I look at sports team items all I see is the teams logos.
Every box comes filled with awesome fan gear in your guys favorite team! You can pick from many different sports teams from the NFL, College Sports teams, and the NHL! Plus along with the sports team memorabilia, each chest comes with a Golden Ticket that includes a chance to win signed memorabilia, tickets to games, or 
VIP experiences! Along with being an amazing value, as a gift FANCHEST is meaningful, thoughtful, yet convenient to order online!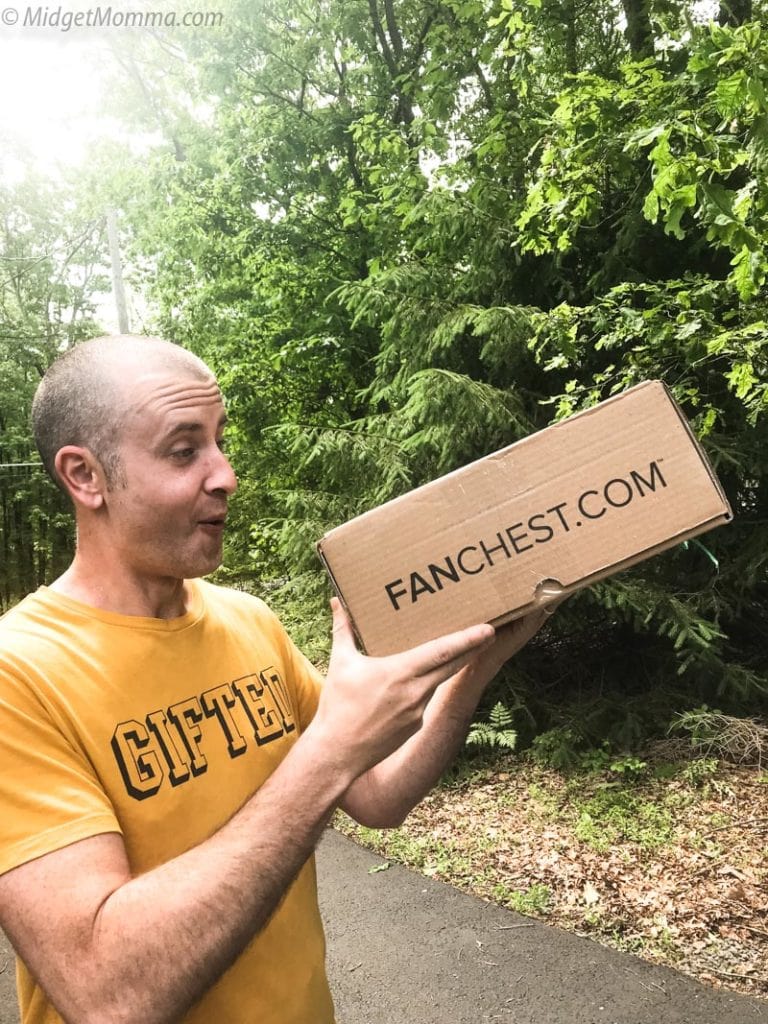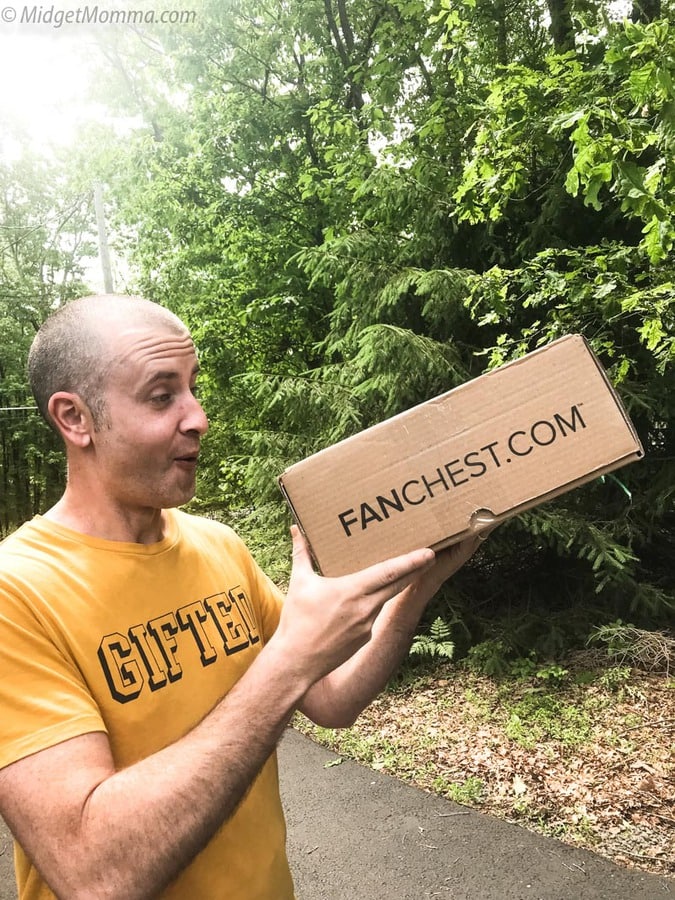 FANCHEST Sports Box
Now this of course would not be a great FANCHEST review, if I did not get Tom's thoughts on it as a sports fan, so I gave him his Father's Day gift early! I am happy to say that Tom LOVED every item that was in his Eagles FANCHEST box!
What Tom Says about FANCHEST
"It is a great gift idea for Dads like me who love sports. I think it is awesome that they have teams, especially college teams that many places don't include when it comes to fan memorabilia. I for sure would want to get another one as a gift again."
FANCHEST Coupon
Use FANCHEST coupon code PERFECTGIFT for $10 off any chest. Coupon code is valid thru June 16, 2019! You will also get free Standard Shipping in the US and free 60-Day Returns!