This is a sponsored post updated by me on behalf of Gerber 3rd Foods® Lil' Bits® Recipes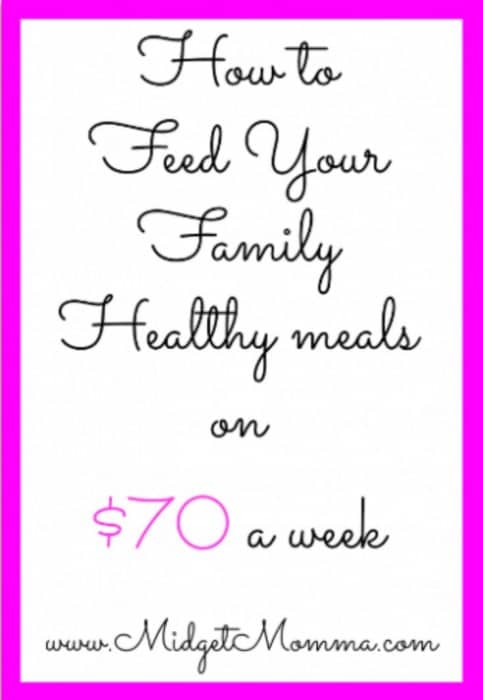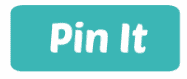 How to Feed Your Family Healthy meals on $70 a week
Two years ago I wrote a series titled How to feed a Family of 5 on $70 a week. My kids were a bit younger then (they were 2, 5 and 7) and this was before my son turned into the never dig pit who can eat the whole house 6 year old that he is now 😉 However even with that I am still able to stick to a budget of $100 a week for our grocery needs and sticking to the same game plan as when I budgeted $70 a week. The tips for sticking to the $100 now for us are the same ones I used for sticking to $70 a week. This was with no boxed foods like Hamburger Helper and fruits and veggies at every meal and it also included us eating things like Salmon and steak.
Make sure you also check out all of our recipes, many of them are budget friendly and will help you stick to your weekly grocery budget!
While our budget is larger now I wanted to share this series with all of you again to help you out with making your budgets and shrinking your grocery bill. For some hitting $70 a week may not be possible and you may have to up it to $100 a week like we have now but it will help you shrink that grocery bill a TON 🙂
Tip for saving money on Baby and Toddler Food:
Feeding a Family on a budget can sometimes be tricky when you have a little one who is is learning how to eat, because you think the baby and toddler food might break the budget, but there are many times you will be able to find coupons for the products you feed your younger kids. Check the newspaper and you can even go to the company website and request coupons to help you stay on your budget. Also watch for them to be on sale at your local grocery stores and stock up on them when they are on sale.
Traditionally when a new product comes out from a company, you are able to save big on that product, they put coupons out and the grocery stores have sales on them!
Gerber® 3rd Foods® Lil Bits™ Recipes is launching 10 new Lil' Bits recipes specially made to help crawlers learn to chew and mash and they have some really great flavors too!
Lil' Bits recipes come in 7 fruits and 3 veggies. Fruits are: Apple Blueberry, Orchard Fruit Medley, Apple Banana, Banana Apple Strawberry, Pear Apple Berry, Island Fruit Blend and Banana Apple Mango. Veggies are: Mixed Carrots, Corn & Butternut Squash, Butternut Squash & Potato, Sweet Potato Apple Carrots & Cinnamon.
As older babies develop side to side movement of their tongue they can begin to move small, soft pieces of food to their jawline for mashing, the early skills of chewing. So they can get all the skills they need for eating so they can jump to the food the rest of the house is eating 🙂
The new Gerber foods come in convenient packaging, which makes it easy to not have waste. You can put the food into a bowl to feed your kiddo and then put the top back on the package if they don't eat it all, it makes it easy to not waste food if they do not eat it all.
You can find the new line of Gerber® 3rd Foods® Lil Bits™ Recipes baby food in your local grocery stores.
This is a sponsored post written by me on behalf of Gerber 3rd Foods® Lil' Bits® Recipes