Looking to get your backyard finished? You totally can with the Save 25% on Select Patio Furniture at Lowe's Sale going on now!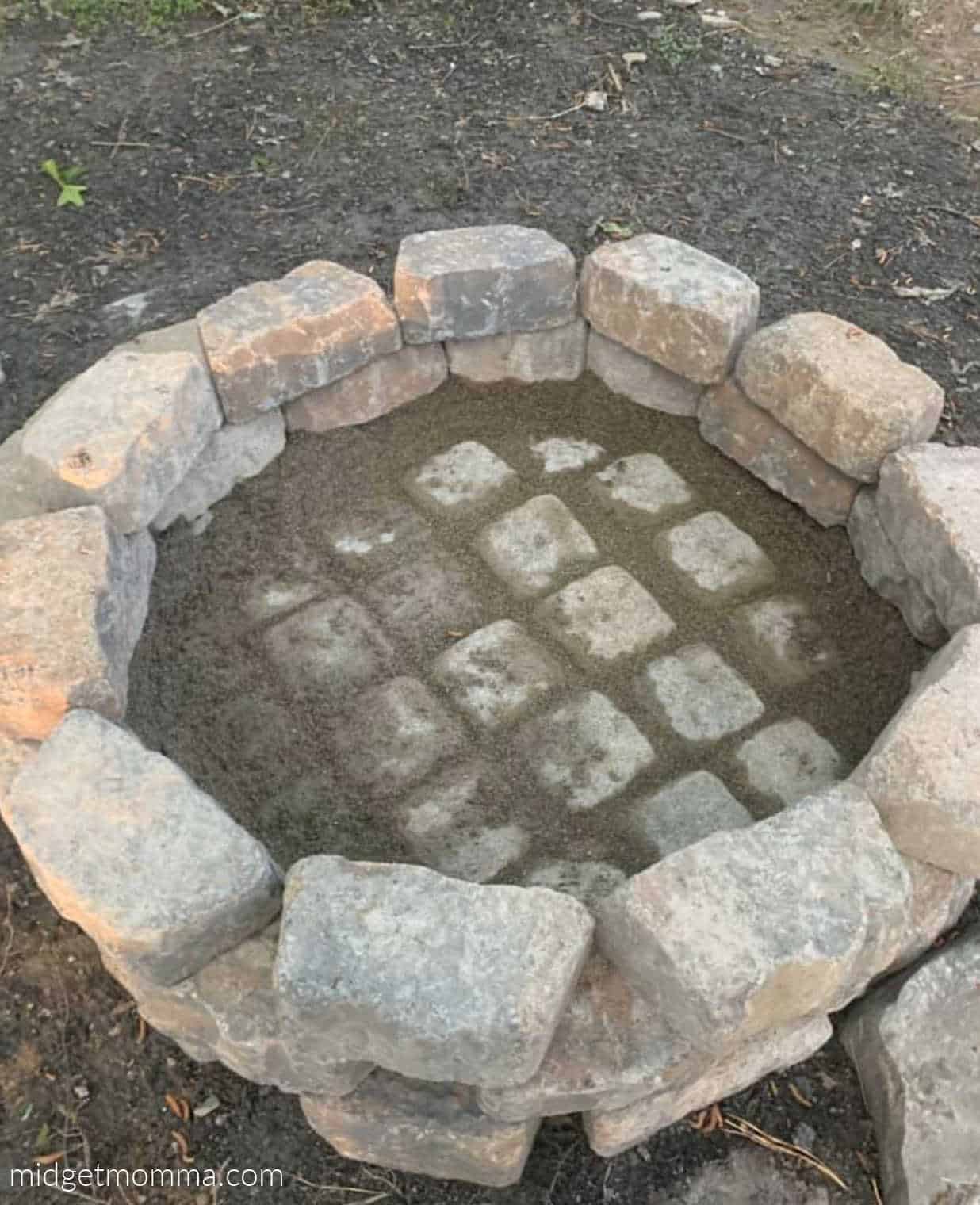 Save 25% on Select Patio Furniture at Lowe's
We are currently working on a DIY home remodel and I am sure our local Lowe's store curbside pick-up folks know us by name now. I don't know if that is something I should be proud of or not, but it is what it is and the folks at my local Lowe's are amazing and super nice.
Now that the end of the season is coming up we are starting to look for the sales to finish up the backyard. Last summer we built a fire pit, and that area still doesn't have seating. However, right now is the perfect time for us to shop for outdoor furniture since you can Save 25% on Select Patio Furniture at Lowe's!
We speend a lot of time outside. This kids swim in the pool, Hannah and Alyssa love playing in the sandbox and the wooden playset and just running around. But we also have older kids, so want to make the backyard a place that they can enjoy too.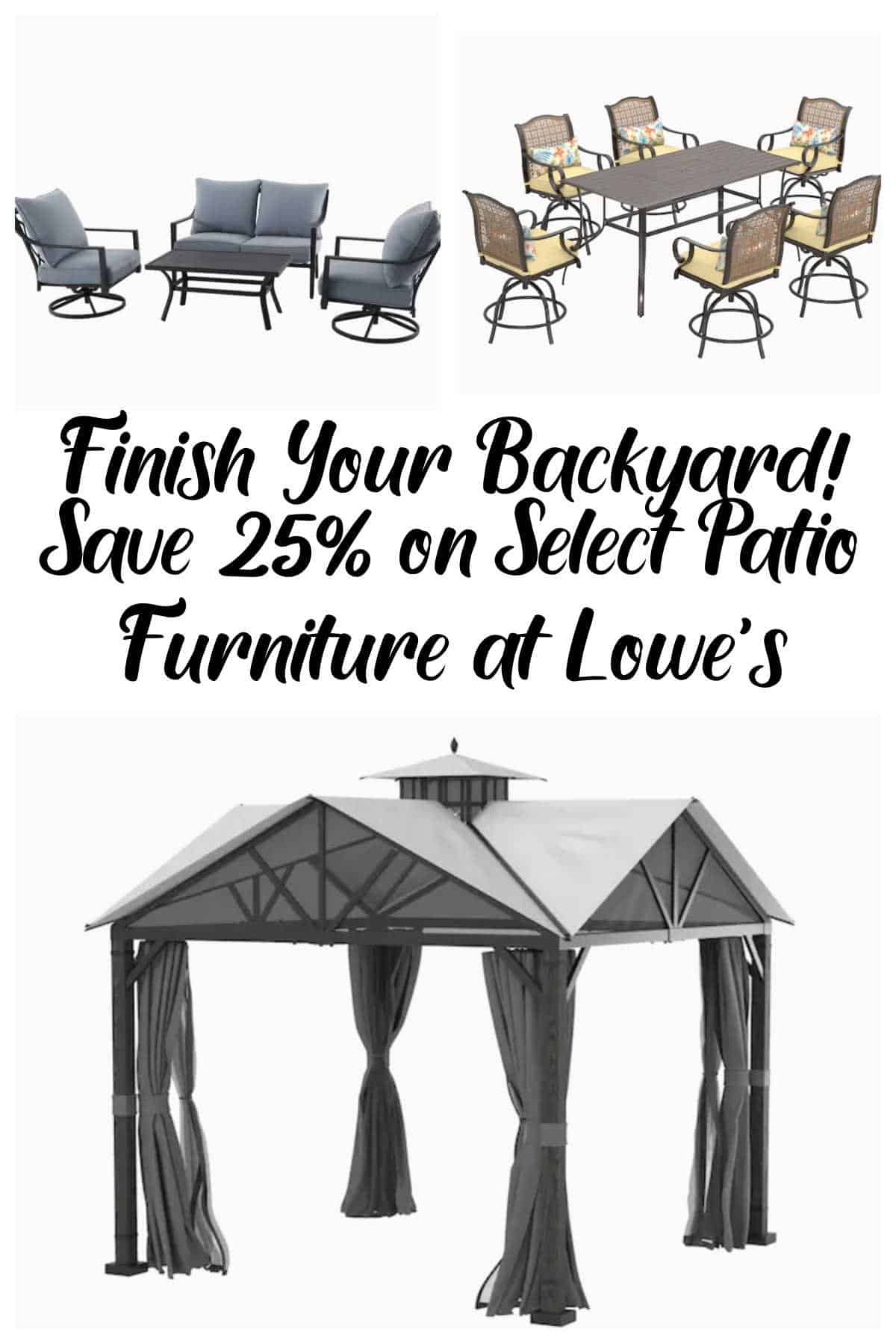 I have been having fun daydreaming of my perfect backyard, I am sure Tom will be thrilled when I tell him this after redoing our front porch, all the doors in our house, new floors and his current project of our master bathroom. But that is ok, I think when I show him the perfect pieces to finish the backyard I can get him to be on board with another house project!
I think our backyard would be perfect with a new gazebo, chairs for the fire pit area and a new outdoor dining table. I spent quite a bit of time checking out the sale and these are my three favorite items that would be perfect for finishing our backyard space!
Head on over here to check out all of the awesome backyard items that are on sale ot help you finish your backyard!
Enter to Win a $250 Lowe's e-gift Card!
Head on over here and enter Savings.com's #GetOutsideWithLowes giveaway for a chance to win one of two $250 e-gift card to spend at Lowe's.
This post is sponsored by Sivan Social. All comments and opinions are my own.