Thanks Stephanie (#2) For covering the Birthday Celebration at Sesame Place!
Sesame Place! Where do I begin?! We recently celebrated my little mans 1st birthday with Elmo and ALL his friends! We were lucky enough to also celebrate Sesame Place 35th birthday! Complete with Colorful decorations, bushes cut into characters, and the BIGGEST Birthday Cake I've ever seen! Sadly, that was part of the decor so no cake for me 😉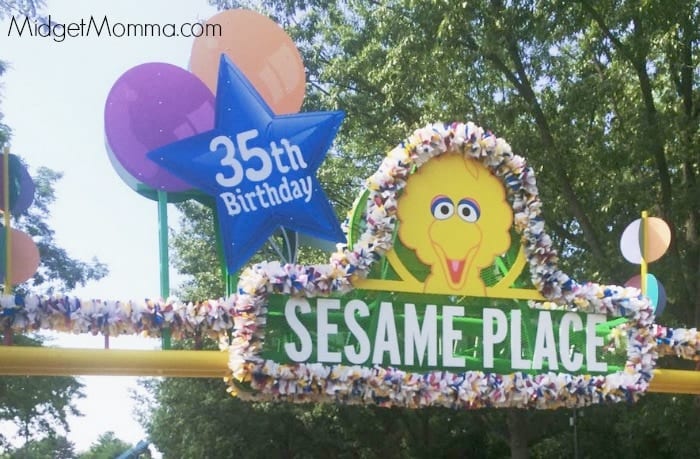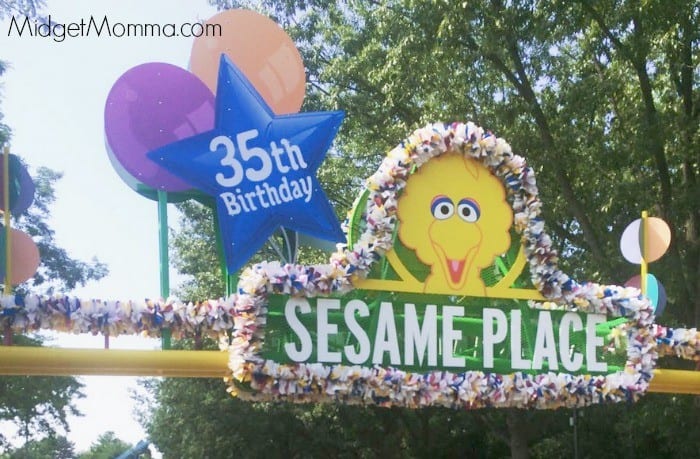 The celebration lasted all season long and made for awesome photo ops! The park is the perfect size for a family with all children!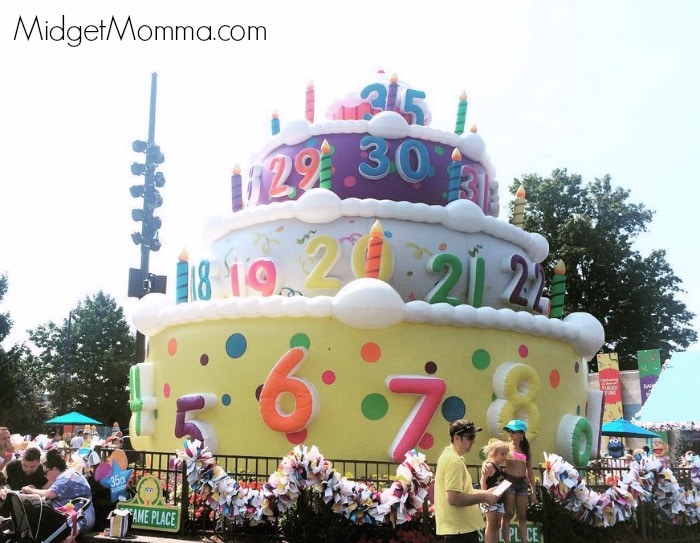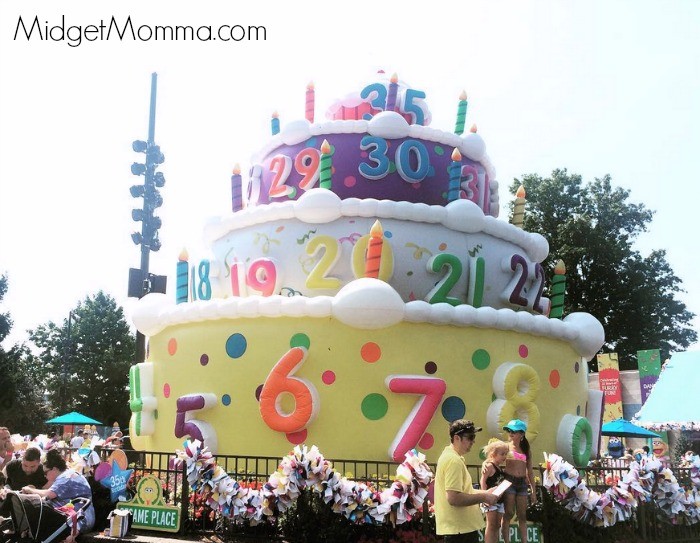 The water rides and park rides are all intermixed so a swim suit and swim shoes is the way to go! I was so surprised and pleased to discover that even my one year old could ride the amusement rides! There was fun for everyone and every age! Even my tween found things to enjoy!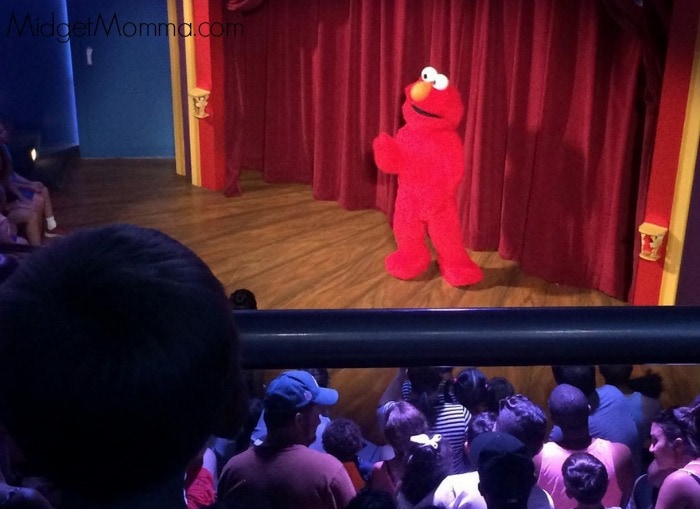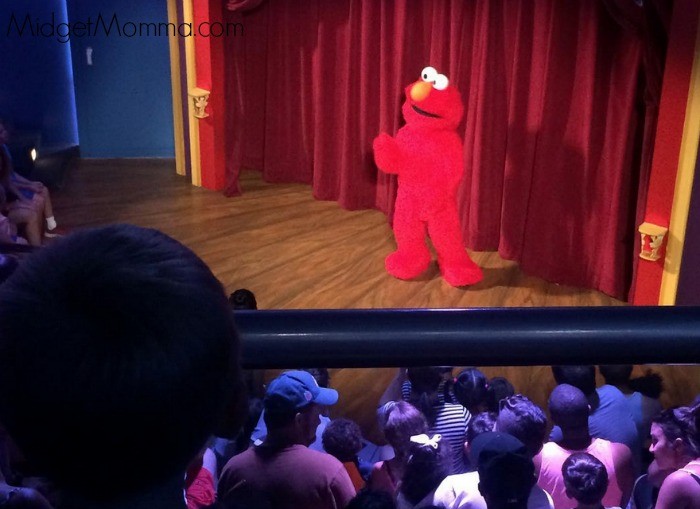 We saw the ELMO and COOKIE MONSTER show and not only did that have my boys star struck but it gave us 30 minutes to cool down in the AC…and boy was that needed! The lines for the rides move fairly quick which with little ones is a blessing! We don't need melt downs while we wait to ride oscars trash cans 😉 It feels like there is a stroller for every one person but on the plus side, there is plenty of stroller parking! I didn't even worry about leaving my stroller unattended because we are all parents right?! Just be sure to keep money and important things on you either in your pockets or a little cross body 🙂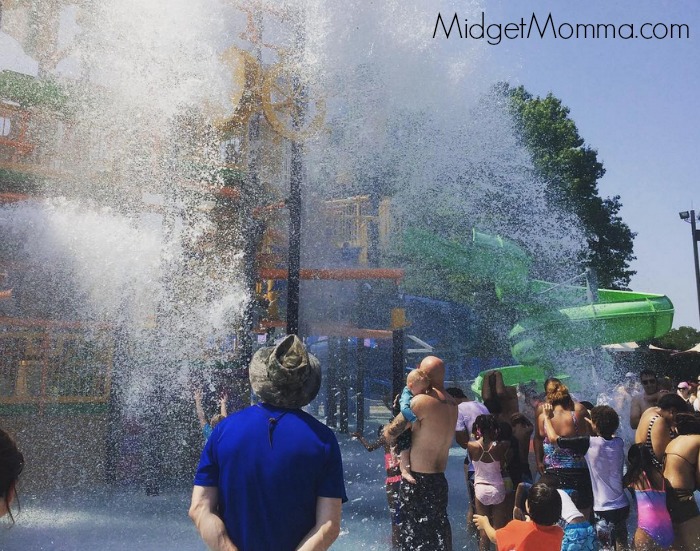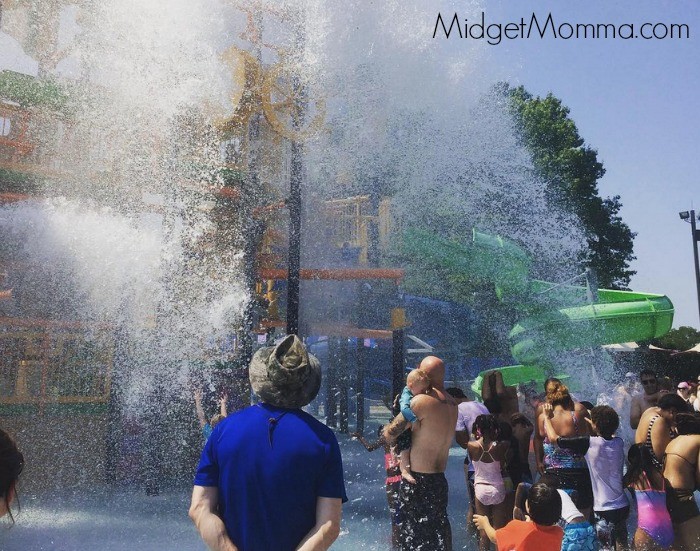 What's just as amazing is the allowance of food and drink! Most parks make you leave it at the door but Sesame Place welcomes all food and drink! Of course they have great meal plans too but for a family of 5, the pre-made lunches I made with love were just as well enjoyed! They have water stations all over the park so we were able to refill our water without waiting in line for a drink which was essential on a HOT day with little ones!
Can you tell me how to get to Sesame Street?! Well, my 4 year old sure can! We walked down a little play street with shops and even the front stoop! Another great photo op! My boys loved the pools and the shallow water made it easy for the "baby" to play 🙂
We couldn't have asked for a better way to celebrate and make memories! Don't forget to visit the gift shop! Great prices for souvenirs…I was pretty impressed! Thank you sesame place for having us! And Happy Birthday!!!