So I have crossed over into the unknown territory and I am not sure it has sunk in fully yet, ok I will be honest it has not set in fully yet. Alyssa my youngest started Kindergarten this year so this is the first year that 5 days a week all day long I will have no kids in the house. It should make for some good straight thru work time but I am not sure how I am going to handle it as I enjoyed the days when I could take a work break and eat lunch with one of them, or hang out as an excuse. She went to school 3 days a week last year so I had a feeler but still 5 days is just not the same.
This year they tightened the dress code BUT the kids were happy that I found ways that still fall in the dress code guidelines to have them wear things they are comfortable wearing.
McKenzie started 5th grade and dealing with her being in her last year of elementary school has me all freaking out as a mommy. I am going to take all the time I can soaking up the weekends with her and enjoy elementary school with her for the last year!
Logan started 3rd grade and I still look at him and see him as my little boy who thankfully is still a mommy's boy and is happy whenever he sees me. I am hoping that never changes!
This morning we had quite the easy morning, rough on my mommy emotions but pretty smooth sailing. I made muffins with the kids the other day to have in the freezer for breakfasts, so they each had a muffin, a banana and then scrambled eggs ( I love how quick and easy scrambled eggs are!). Then it was packing lunches which we have a lunch box station (I will be sharing more on that soon) that made them picking out their lunch items last night easy and made for only sandwiches needing to be made this morning. BIG time saver!
Then it was time to head to the bus stop, of course not with out the first day of school photos.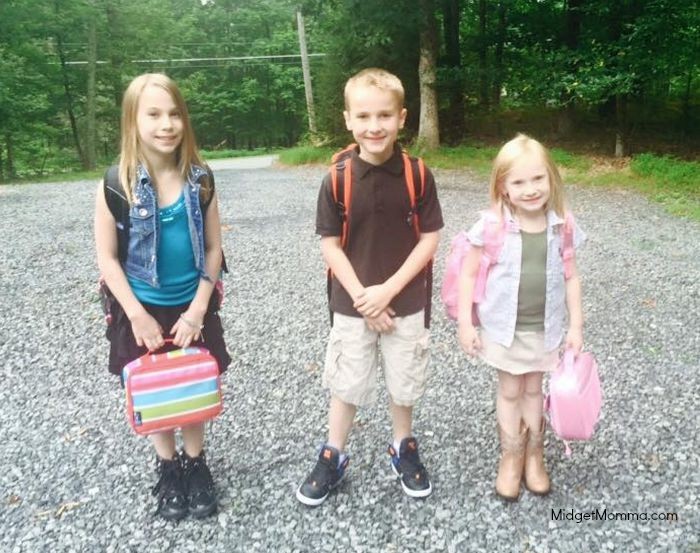 Then it was time to get on the bus…. as I photographed them…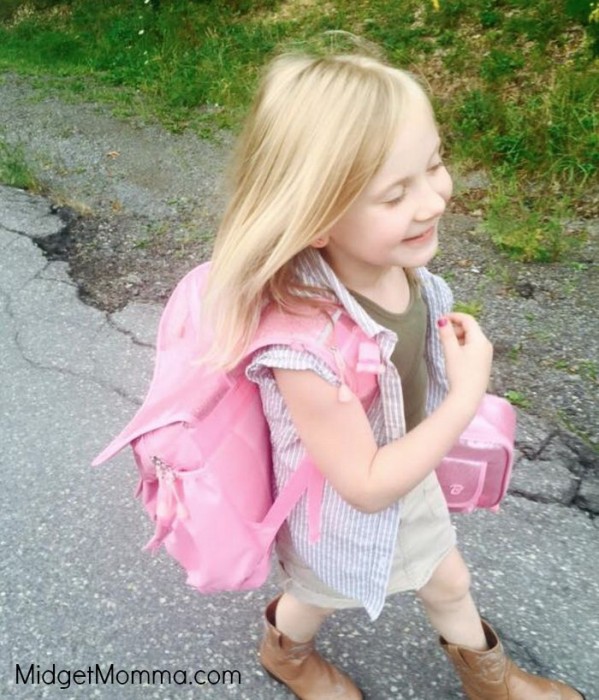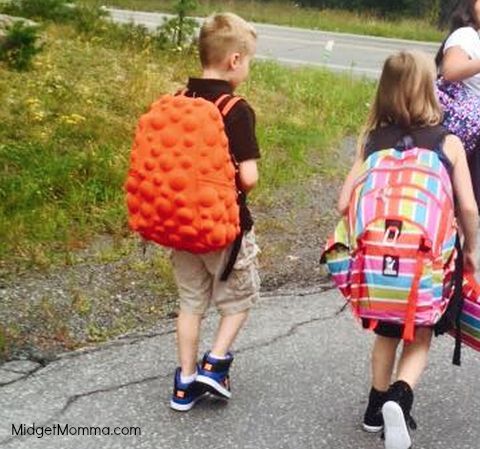 Then I was the mom who followed the bus. I have never followed the bus before as the older 2 asked me not to. But with the older two they were both driving and picked up (due to how close we lived to the school, I had to and wanted to) so I didn't have to miss anything that would make my mommy heart hurt. So this year I followed the bus. I would probably drive them daily if the older two wouldn't fight it 😉 But they like the bus so I suck up the mommy feelings and let them take it. Tom thought I was crazy, we both went to the bus stop then when I got home I told him I was going back to follow the bus. The bus takes a while to get down to the school and has many stops and pulls over to let cars pass so I knew it would be no issue leaving a few minutes after it to be able to still follow it down to the school 🙂
Don't worry, I took the photo while we were stopped and not moving…
At the school they have the kids get off by grade so they can direct them all where to go and learn how to get to the right classroom, so it was easy to spot them coming off the bus:)
I snuck photos of Alyssa as she got off the bus, she didn't see me and I didn't want her to as I want her to not feel like she needs me everywhere she goes and be able to venture out, but I did get photos 🙂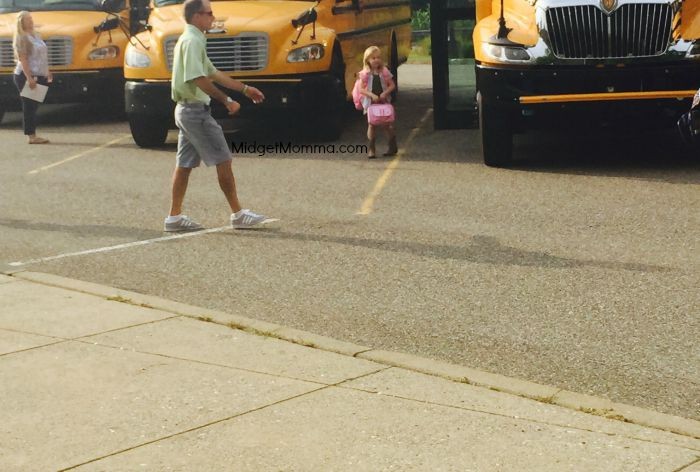 Logan saw me and was excited and waved and that made my mommy heart smile 🙂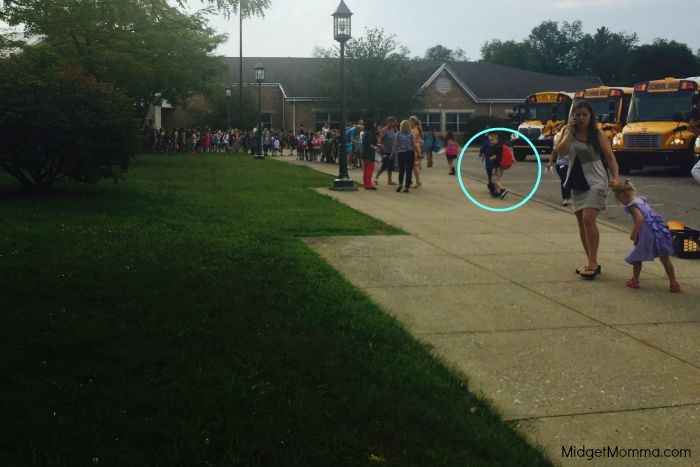 McKenzie, well she shook her head and said "Really Mom! Really" and then ran as fast as she could to be with her friends.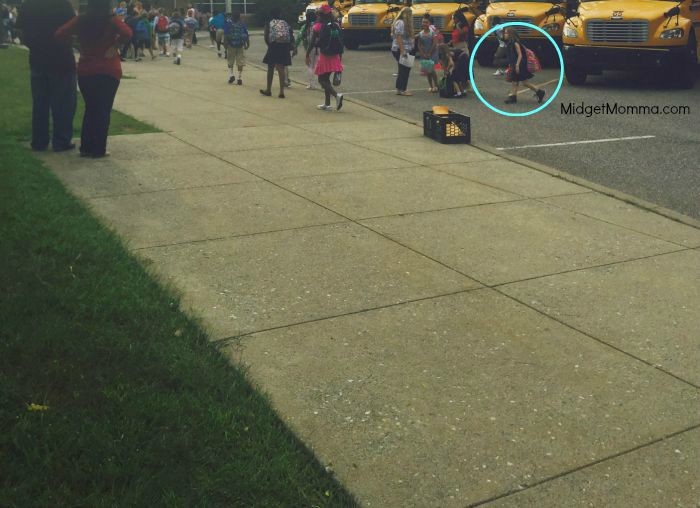 Oh and yea I was totally in sweat pants and a tshirt that did not match and while normally I would get dressed to go to the school or in public, today I am ok with that as the first day of kindergarten, first day of third grade and first day of fifth grade will only happen once for each of my kids and those memories of them and photos I took mean more then how I went out of the house like I did 🙂
And now I sit here in a quiet house, and realize I just became the stalker mom who follows the bus, sneaks to take photos of their kid getting off the bus and I have not one ounce of shame!