As a kid growing up in the Poconos I remember going to Dorney Park a few times, it is only a 45 minute drive from my parents house and a place that families can have fun and make memories. When Dorney Park reached out to me about working together and visiting the park with my kids I was excited to take the kids! My mom joined me to help me with the kids and going on rides since being pregnant there are some that I can not go on and we had a day filled with fun!
I love it when my mom comes with us on trips and event, it is a special time for us all to hang out and make memories together. For the kids first trip to Dorney Park, we were blessed to have my mom join us!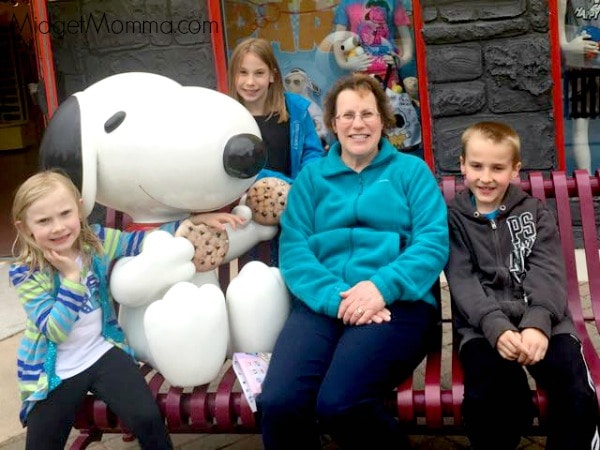 Of course the fun part of Dorney Park is hitting up the rides! The kids couldn't get enough of them! The lines were short too, so the ones they loved they were able to keep on riding multiple times! The kids are ride goers of all types of rides and with me being pregnant there are some rides I can not go on, my mom is not a ride goer when it comes to spinning rides but oh was I so proud of her while we were at Dorney Park. She went on the spinning rides with the kids! This is a BIG thing for my mom, not only did she go on ONE spinning ride But she went on TWO!!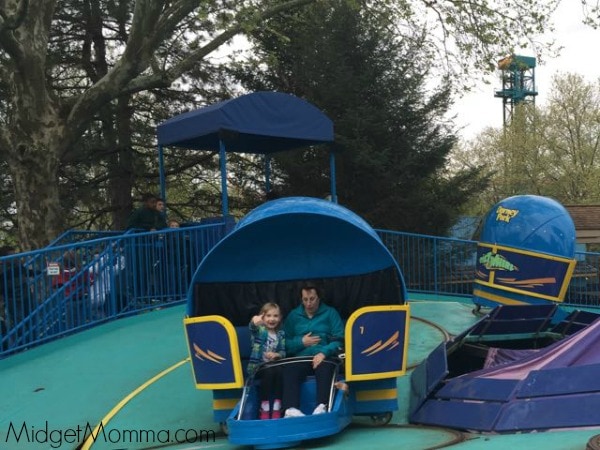 And Yes that is the exact feeling that she took on just so Alyssa could go on the spinning ride! That is what I call an AWESOME Grandmother! I HAD to document that first for my Mom because if I didn't have photo proof no one in the family would believe it actually happened!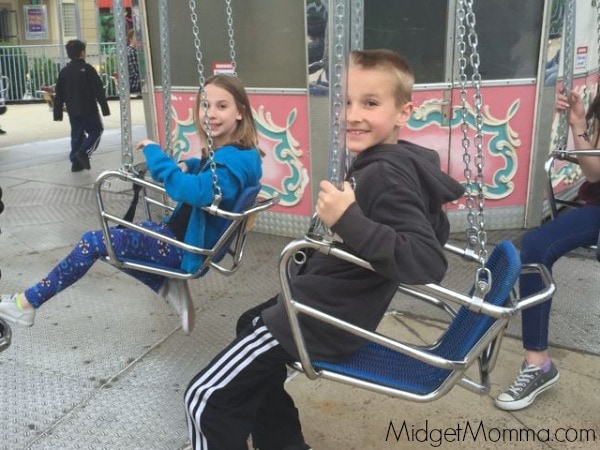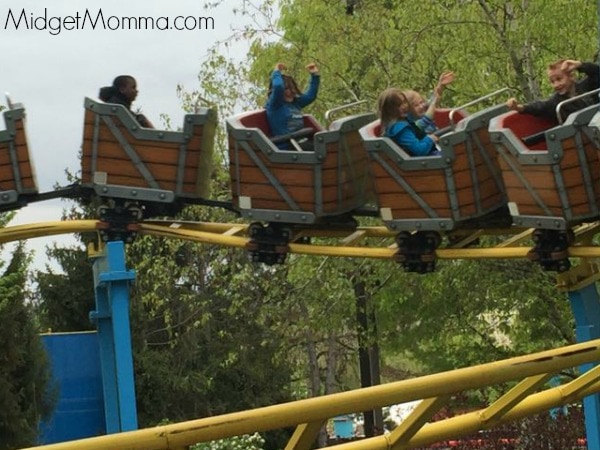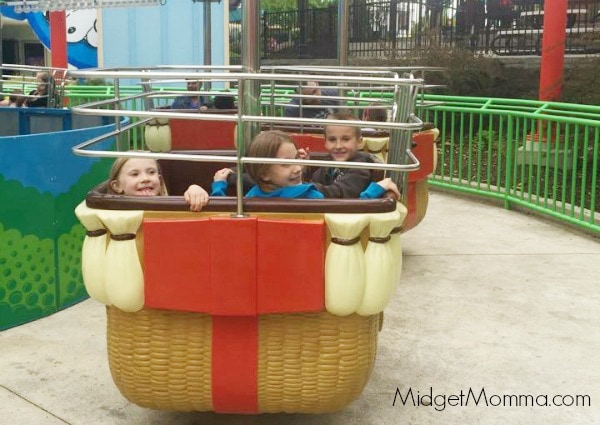 Since it was my Mom and I with the kids the older two did not get to ride any of the roller coaster rides, however we have plans to go back this summer with Tom, who will take them on all the coasters that they can get on!
They did get on this one that spun like crazy… Very brave kiddos I have to go on it for the first time themselves! Logan and McKenzie loved it, Alyssa said she is going to "try it next time" 🙂

We had a blast at Dorney Park and can not wait to go back! Having it be a quick 40 minute drive makes it easy for us to do a day trip of family fun and then come home and sleep in our own beds 🙂
If you are heading to Dorney Park make sure you buy your tickets online so you can Save on tickets only at DorneyPark.com!
Plus make sure you do not miss the upcoming Battle of the Bands," a three-week event beginning in May and ending with a finale on May 21st!
Disclosure: This post is sponsored by Cedar Fair Entertainment Company in conjunction with Blog Meets Brand, and I have been compensated for my participation. All opinions are my own.