I talk about Gymboree all the time, they are my favorite children's clothing store. I can walk in and know I am going to find something for all of my kids that not only I am going to like but that they will like too. With the holiday season coming quickly holiday outfits and holiday pjs were on my list. It has been a few years since we have made it to the Christmas Eve service at church and now that we have found a church we like we are going to be there for service. With that means I wanted my kids to have cute outfits and so when I had the chance to review Gymboree's holiday clothing I was one happy mommy 🙂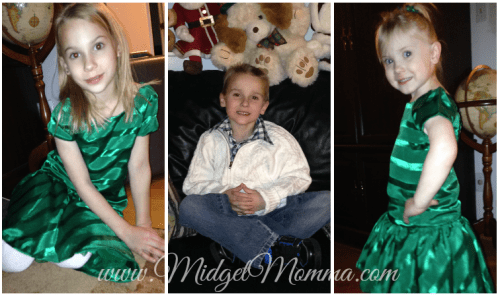 I like the girls to match, the dresses don't always have to be exactly the same but I like them to be similar. I was excited when I found these beautiful green dresses for the girls. To make them each happy McKenzie also will wear a white fake pearl necklace and Alyssa will also have green bows in her hair to match. Logan is always a bit tricky when it comes to dress clothing, he does not like dress pants so I give in and let him wear jeans so I wanted something that I could dress up a pair of jeans and found an awesome white zip up sweater and long sleeved plaid shirt. Best part is when it arrived he loved it!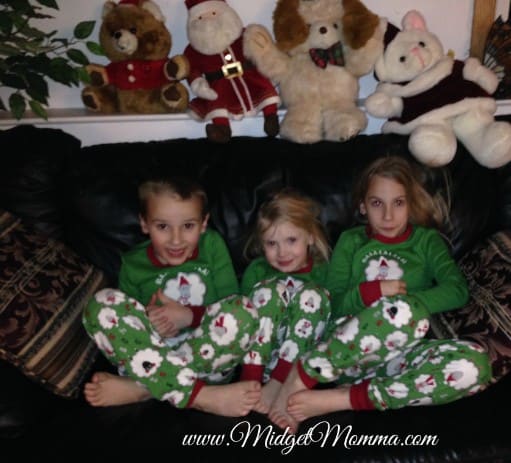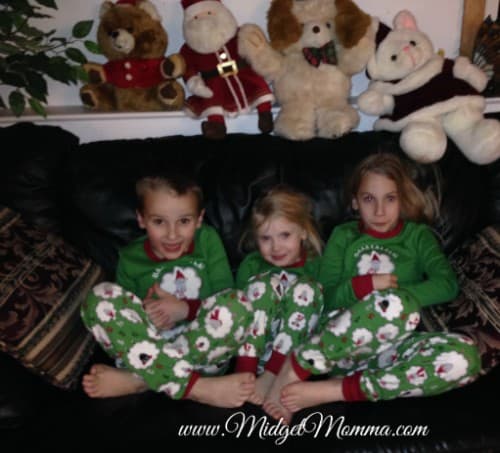 Holiday Pjs are always a big thing for me, I like the kids to be able to wear them all month long so I like to get them early in the month. As the kids get older finding them all ones that match is hard but at Gymboree I found a few different ones that I could get them all in their sizes! That made me excited and they were all excited that I found ones they all could wear together and match!
Disclaimer: I was provided this product to facilitate my review. No compensation was received and all opinions are 100% my own.