As an Amazon Associate and affiliate with other networks, I may earn a commission from purchases made through links within this post. For more information read my disclosure page here.
I can not lie I love little baby foot art! These monsters are so cute its hard for them to be scary. When you are trying to get your child's foot prints I recommend you sit them in their high chair. This way they are not able to touch their feet and they are in a comfortable seat. Much to my surprise he was laughing the whole time I painted his feet. Baby wipes are the best way to remove the paint off of their feet.
Don't miss these other Halloween DIY Projects:
FrankenFoot Kids Foot Print Art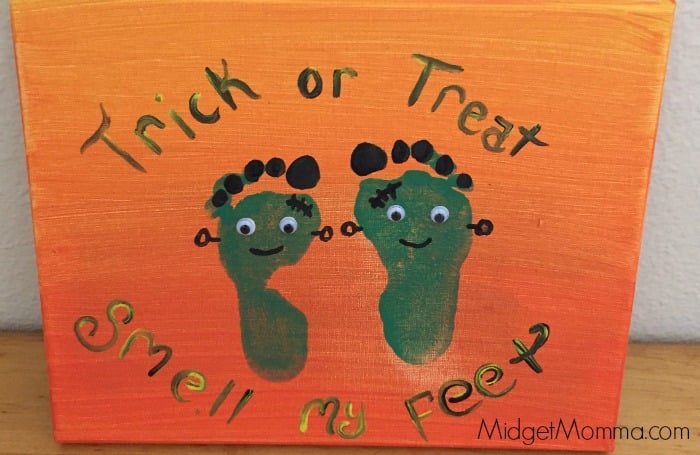 FrankenFoot Kids Foot Print Art Supplies
Yellow, orange, green, black, acrylic paint
Paint brushes
Canvas
Googly eyes
Glue
FrankenFoot Kids Foot Print Art Directions
Put a small blob of yellow paint on the top third of the canvas, than a orange blob on the middle third, than a orange blob on the bottom third. Carefully brush the bottom two thirds of the canvas with the orange paint, making sure you paint the sides as well. Than carefully blend the orange into the yellow paint to have the color blend. Let the paint dry.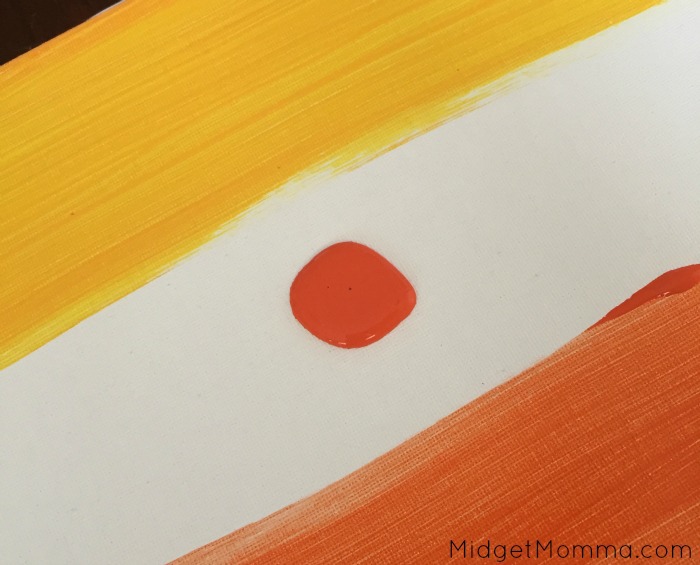 Paint your babies feet green one at a time and press them into the center of the canvas. Let the paint dry. Paint the toes black.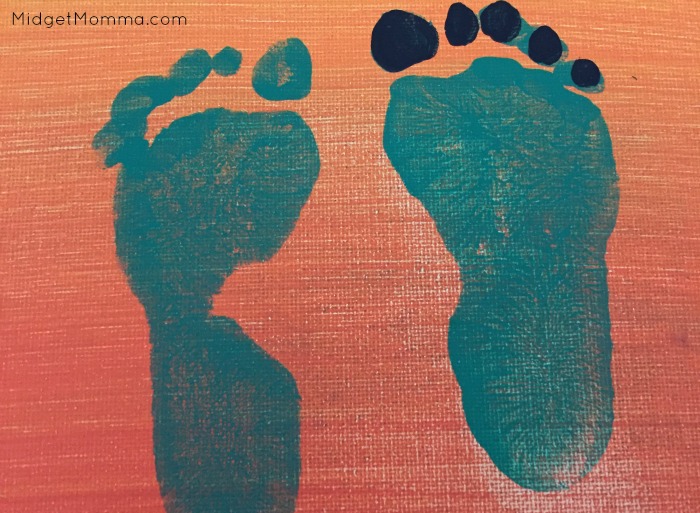 Glue the eyes on to the face. Paint on the smile, stiches, and the nuts with the black.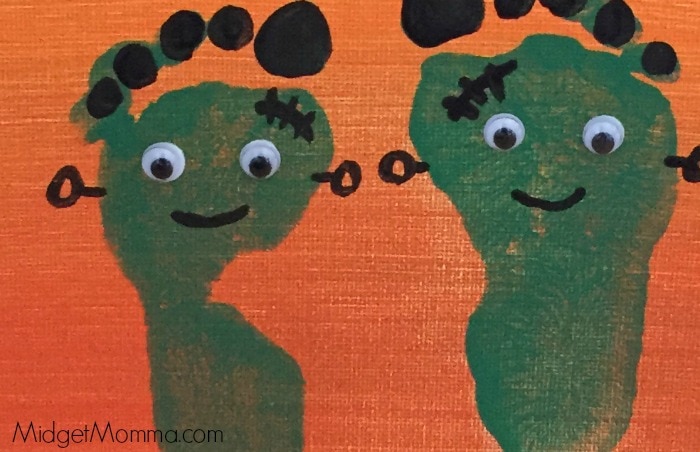 Dip your brush into the black and the yellow, write out trick or treat, smell my feet. Let it dry.
Join the newsletter
Subscribe to get our latest content by email.