Head on over here to Thredup (yes this is my referral link) and you will get a FREE $20 credit for signing up thru my link, just for making a new account and thru Dec 14 they are offering FREE Shipping on all orders!
If you have not heard of Thredup before they are an online consignment store, but everything I have ever ordered from them has been in brand new condition!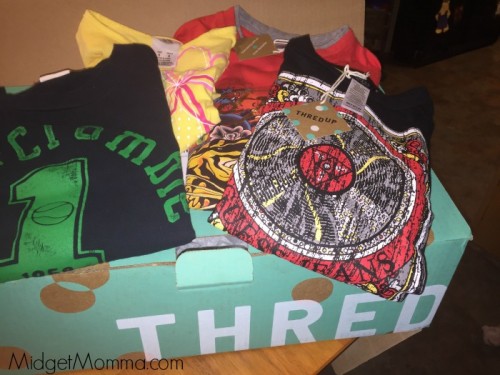 This is a recent order, I got an Ed Hardy Shirt, an Adidas shirt, an Abercrombie shirt and a Guess shirt for Logan (my 8 year old son) and all of which look BRAND New! You can not even tell they were worn!!
They have LOTS of items to pick from too, kids clothing, ladies clothing even designer brands and handbags!
Plus if you use coupon code THANKS15 you will get 15% off your order!
Enter Amazon gift card here – First one to enter it in their Amazon account gets it! PLease comment if you get it!
NR3W-ZZ7QGQ-HWB2