If you still haven't signed up with Julep Maven, you should!!! I LOVE getting my box every month, its a nice little treat that is a TON of fun each month:) Right now you can get a FREE Fall Fashion Neutrals Beauty Box ($62 value) or a FREE 4-Piece City Lights Beauty Box ($60 value).  Shipping is just $2.99!
It is very easy to get this freebie too!! Just add your choice of  Beauty Box to your cart for $24.99. Go to checkout and then be sure to enter the promo code FREEFALL (for the Fall Fashion Beauty Box) or FREECITY (for the City Lights Beauty Box) and you will snag the intro box for FREE + $2.99 shipping.
Limited to first time Mavens only.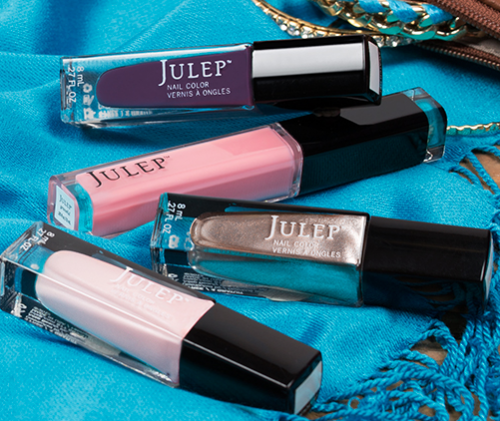 Note: you are signing up to receive boxes on a monthly basis from Julep Maven (after this first month's box is sent for just $2.99 shipping, your monthly cost will be $24.99 for up over $40 worth of products). You will be notified by email on the 20th of the month with a preview of the products they've customized for your next month's beauty editor Box. If you do not want to continue your subscription, call the Julep Beauty Advisors at 877-651-3292; you must cancel by the 24th at 11:59pm (PST) to avoid being charged on the 27th.
This post may contain affiliate links. Please read my disclosure policy here