Do you live in New Jersey? Well then you are in luck! There is a new Telehealth company, Convenient Care Now that makes it so you can see a doctor without having to go to the doctor's office brought to you by Hackensack University Medical Center!
Plus everyone who is a MidgetMomma Reader can get a FREE Visit! Just head on over here and use coupon code CARENOW2 to get yours! However they are budget friendly even without the coupon code at just $49 a visit! That is cheaper then even my insurance copay for going to the doctor!
No matter what time of day it is, you can use Convenient Care Now, their doctors are available 24/7 and you do not need to make an appointment! There is also no need to leave your house, as you can see a doctor from your phone, computer or ipad! They make it easy to see a doctor when you need to!
I tested it out and found it quite easy to use the service. All I had to do was go here to their website (you can do it on your computer or download the app and use your phone) and make your account. Then request your visit and put in your payment information or coupon code. Then you will fill out your medical information so the doctor you are seeing knows your medical history and drug allergies. Then you get in the "line" to see a provider, once they are ready to see you the live video will pop up. The doctor can see you and you can see the doctor and talk to them.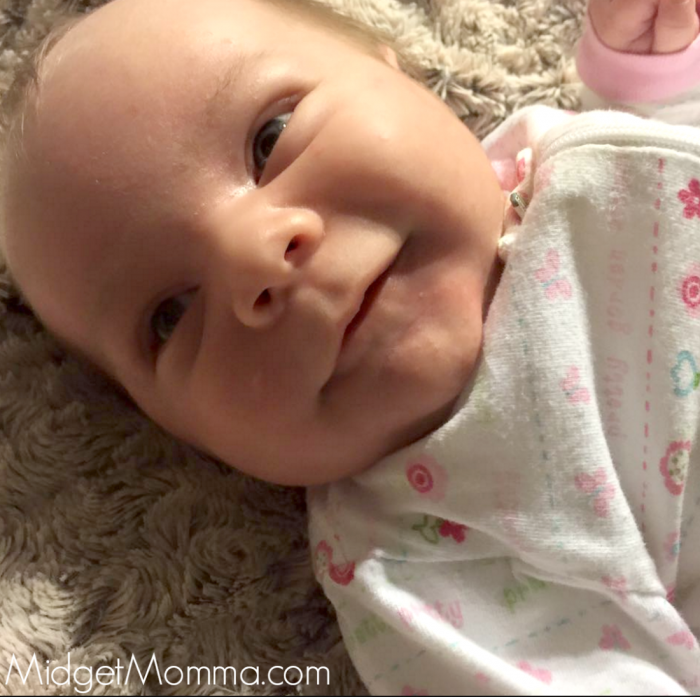 Hannah seemed to be really gassy and uncomfortable with going to the bathroom – she was peeing plenty good but seemed to be very uncomfortable at times and looked like she was struggling to go poop. I was able to talk to a doctor and get some advice. Hannah is baby number 4 but none of my other kids had any issues going poop daily. Hannah seems to go a long period of time without pooping and then looks very uncomfortable and is quite fussy, then once she goes she is back to her happy, calm self, but as a mom I don't like to see her be uncomfortable. Maybe it's mom worry but I wanted to make sure it was normal.
I found the doctor to be just like when I go to my regular doctor. Well informed, courteous and listened to my concerns. Best part was I did not have to leave the house to get the information I was needing, I was able to see the doctor right from my house and not have to worry about taking Hannah to the doctor and exposing her to germs!
3 Reasons to Use Convenient Care Now
Easy to use. Logging in online and getting the appointment was simple. You have to make an account and that is easy to do. You do not need to have a ton of tech knowledge to use it, plus you can use your phone, ipad or computer to access Convenient Care Now doctors.
Convenience and Accessibility. They are available 24/7 and no appointment is needed. The wait times are short too!
Budget Friendly. Each appointment is just $49, if you use coupon code CARENOW2 you will get your first appointment for FREE!
There are lots of issues and medical needs that you can use Convenient Care Now for including; Bronchitis, Urinary tract infection, Pinkeye, Headache and more! Really it is anything you would see your in office doctor for.
Disclaimer: This post is sponsored by Convenient Care Now. All opinions are 100% my own.