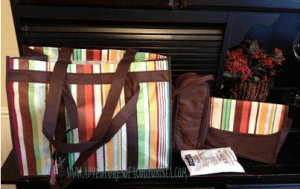 A reminder that this is still available!!
WOW! If you have a baby, or are expecting a baby or know someone who is having a baby HURRY and check out this awesome FREEBIE from Everyday Family, they have a TON of offers and you will get a FREE Enfamil Diaper bag filled with over $250 worth the baby goodies as one of their offers!
From what I have been told each season they send out a different bag so yours might not be identical to the colors of the one in the picture but you will still snag all the goodies.
It is easy to snag this deal 🙂
 Check the box that says get $250 in FREE gifts from Enfamil
There are also TONS of other great offers that you can snag from Everyday Family
The gift set includes 
Bottle Cooler
Formula
Coupon Clutch
Reusable tote
coupons
and whole lot more!!!
Thanks Adventures of a Couponista 
This post may contain affiliate links. Please read my disclosure policy here