If you missed the FREE Designer Glasses offer from last month, make sure you snag this one!
Get a FREE Pair of Designer Glasses from CoastalContacts.com
 To get your free pair apply the coupon code FIRSTPAIRFREE at the checkout. There are many brand name designer glasses to choose from, both mens and womans.
What is even more awesome about Coastal Contacts is that if your glasses do not fit you you can return them for free to get a pair that does!
Many readers have snagged this deal in the past and have said how nice the glasses are and that they were more then they expected from a FREE Glasses offer 🙂
Look what Reader Kim had to say about the Glasses she got and the picture of hers 🙂
A while back Midget Momma told me about Costal Contacts and their offer for a  free first pair of glasses. With my husband ALWAYS messing his up I decided to order him a pair. He got the Stephen Colbert glasses and I decided to upgraded to the transition lens for a small fee, which is NOT required and my husband loves them! We got the glasses, a good quality case, and an eyeglass kit.  They are top notch quality glasses and my husband has yet to tear them up .I am very pleased with Costal Contacts and I will be a repeat customer for sure.
Here is a picture of him in his new glasses.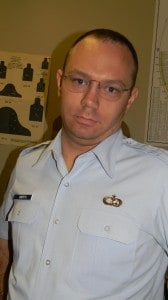 Fine Print: This promotion is for first time Coastal.com glasses customers only One free pair of glasses per customer. Valid for coupon eligible frames only 1.5 index lenses included for free. Lens upgrades including: higher index lenses, progressives, Transitions, polarized and all lens coatings are available at additional cost.Shipping costs still apply, which is typically $5 to $10.Cannot be combined with any other offers.Valid for residents of the United States only.
This post may contain affiliate links. Please read my disclosure policy here