Hallmark offers awesome FREEBIES!
Free Hallmark Greeting Cards 3-Pack. Love Hallmark cards? So do we – especially when they're free! For a limited time, hurry over to Hallmark where you can score a FREE 3-Pack of Little World Changers Greeting Cards!
Just head here, fill out your information and your cards will be shipped straight to your door! You'll receive one full-size card and two mini cards. Note that it may take up to 30 days for the cards to ship. These would be so great for your kiddos to send to friends, family members or even teachers!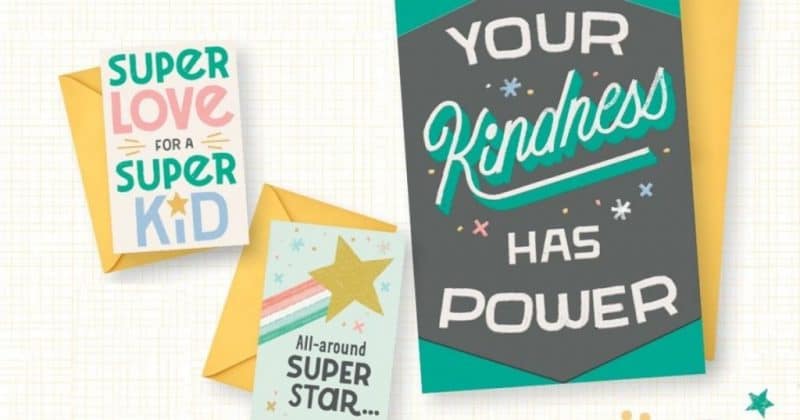 Score more free cards!
While supplies last, hop over to Hallmark where Crown Rewards members (free to join) can score a FREE custom greeting card with free shipping by using promo code SIGNANDSEND at checkout – limit one free card per account.
This is an awesome deal since it can be used on any Sign & Send eligible card and some of them are priced up to $12.99! Many of these cards feature pretty embellishments, favorite characters like Disney, and more. The code also covers the cost of mailing with is normally an extra $2.49.
In addition, make sure to check your email or Crown Rewards account where you may have also received a coupon for $2 off a Sign & Send Card. Since cards are priced as low as 99¢, that means you can score another free card!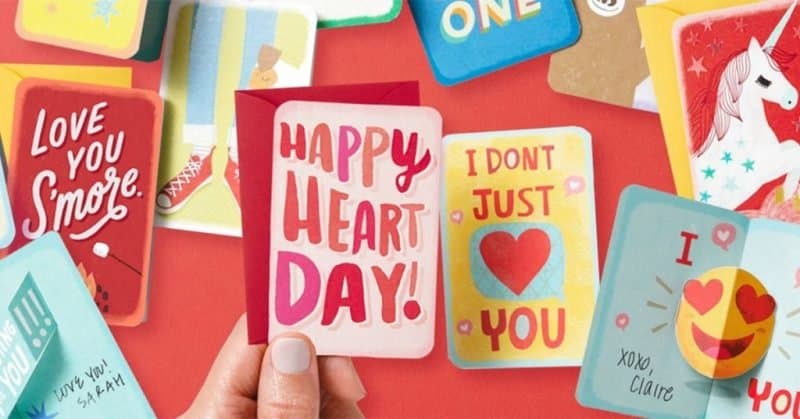 Here's how to snag this awesome freebie…
You'll have the option to type a message or upload a handwritten note for a fully personalized sentiment for just about any occasion you can think of, whether it be a birthday, anniversary, wedding, new baby, and many more. These would even be great to send to teachers as the new school year commences!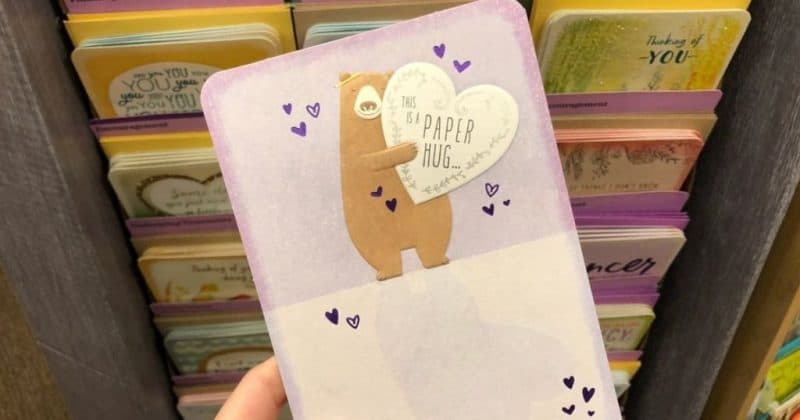 Score a FREE card every month…
Plus, once a month through December 31st, 2021, Hallmark Gold Crown Members (free to join) can head-on into their local participating Hallmark Gold Crown Store where you can snag a free Just Because greeting card – no purchase necessary!
Each month your free Hallmark Card coupon will arrive in your inbox with your Crown Rewards monthly statement. You can either show the coupon on your mobile device or print out the coupon when redeeming your offer at your local Hallmark store.
Greeting cards are a fantastic way to show someone you're thinking about them and how much you care!
Here's how to score your free monthly card…
Head here and register with Hallmark Gold Crown Rewards (free to join). Next, be on the lookout for a new coupon each month in your email or online account, then stop by your local Hallmark store where you can pick up your free card (up to $3.99 value) – no strings attached!
Please keep in mind, this offer is valid in-store only and there is a limit of one free card.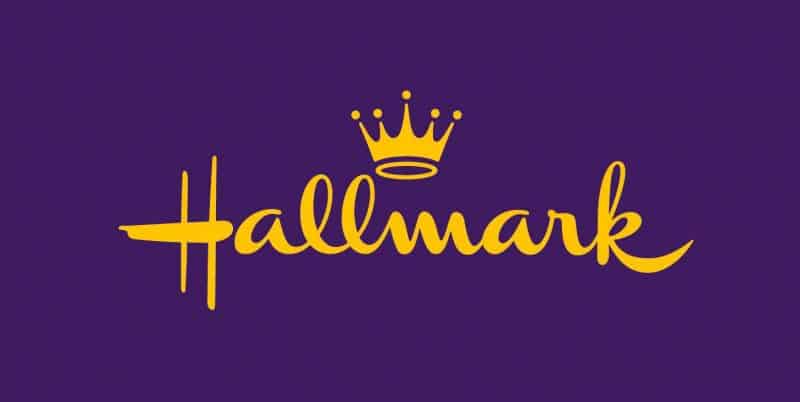 Don't have a Crown Rewards Account?
Crown Rewards is free to join and you'll score $5 off your first purchase $10 or more plus you'll get great deals on gifts, greeting cards, and more! In addition, you'll earn points over time that can be redeemed for Reward Dollars to be used at Hallmark stores!
Every $1 spent = 10 Points
300 points earned = $1 Reward
If you are a frequent Hallmark shopper, this is a great way to earn points to use on your favorite products!