WOW! I don't know if this is a glitch or what but right now there are a TON of Marljohns items on Amazon that when you add them to your cart and you go to check out the price is $0.00 and if you have Amazon Prime you get FREE Shipping too! Don't have Amazon Prime? Get a FREE 30 Day trial here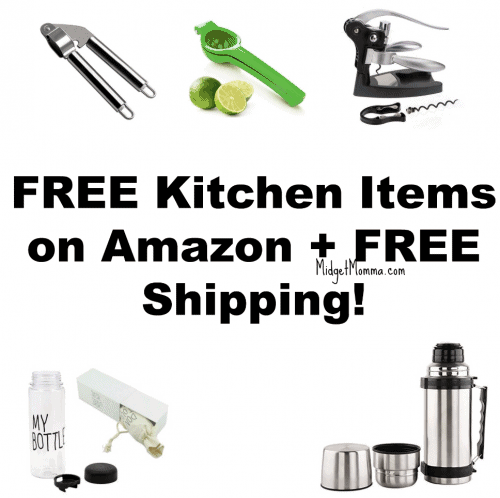 Here is a list of the products that I tried adding to my cart that gave me a $0.00 total at check out! Now some of the different scenarios I tried I could have 3 items and they were all free, some I only had 1 item and it showed free at check out so I am not really sure what the actual limit is on what is free but it is looking like the total cost of the items in your cart that can be free is $22.61 (seen as gift card at check out) so just add them to your cart and then play around with keeping the items you really want to keep!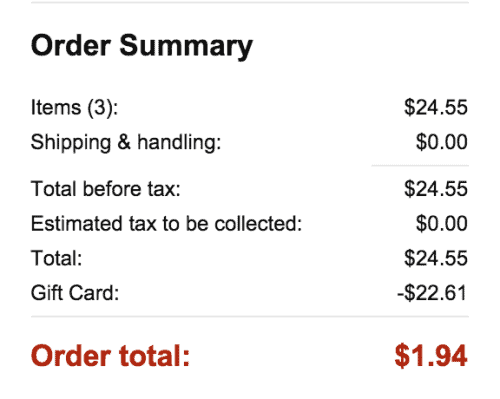 Marljohns Metal Lime Squeezer
MarlJohns The One That I Want Coffee Mug
Marljohns Stainless Steel Garlic Press
MarlJohns Colourful Water Bottle (Pink)
Marljohns Stainless Steel Easy Grip Apple Slicer
Marljohns Instant Decanter Premium Wine Aerator
Marljohns Shower Hooks 12pcs
Marljohns Rabbit Wine Opener Set with Foil Cutter
Pure Cotton Apron By Marljohns
There are also more items here that you can try adding to your cart to see which ones give you the discount!
This post may contain affiliate links. Please read my disclosure policy here