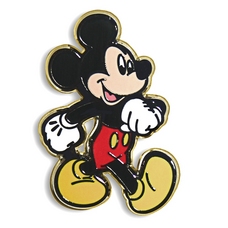 If you have not yet signed up For Disney Movie Rewards now is a great time to do so! New members get a FREE Mickey Mouse Pin when they join and use the code MICKEYPIN in the Rewards code box 🙂
If you are a Disney Movie Loving family, this is a great FREE Rewards program to sign up for. When you buy Disney Movies they have codes in them you enter the codes in to your account and then you use your points to get freebies and rewards. Like the recent one they had of a $10 Disney Gift Card for 1000 points, They also send out offers for your birthday, last year I got to pick a FREE Dvd/Blu-ray!
If you are looking for more Disney Movie Rewards points to add to your account you can find them here.
This post may contain affiliate links. Please read my disclosure policy here