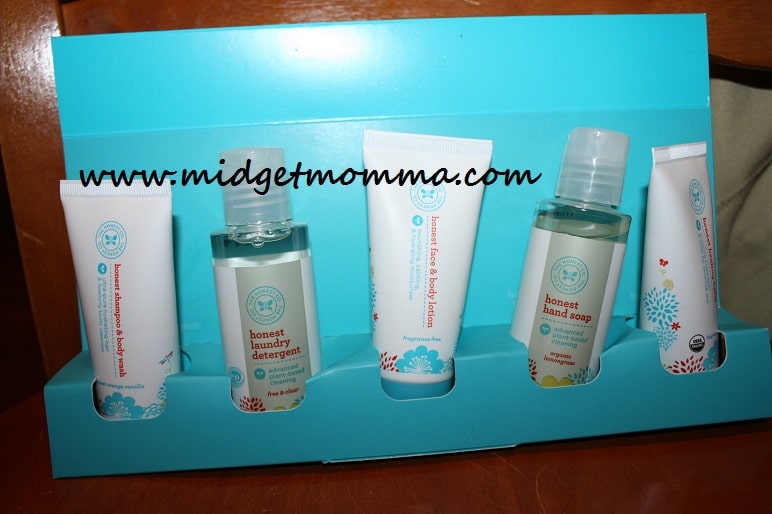 If you are looking to test out a new brand of organic and natural baby products or you are looking for a great baby shower gift check out this awesome freebie from The Honest Company.
The Personal Care Bundle contains:
Shampoo
Body Wash
Lotion
Healing Balm
Laundry Soap
Hand Soap
The Baby Bundle contains:
While the Honest Company Bundle is a free trial offer, you will have to pay $4.95 shipping. It is also important to note that by getting the free bundle you will be enrolled into the monthly subscription, but as always with these types of things I have found out that you can cancel as soon as your bundle arrives and never be charged for the subscription, so all you have to do once you get yours in the mail is call 1.888.862.8818 If you choose to keep the subscription you will be billed $35.95 plus $3.95 shipping for the personal are monthly package and $79.95 plus $4.95 shipping for a monthly supply of diapers.
If you do end up wanting to keep the service, each month you can pick what you need from them and even if after the first month you want to cancel you can because you are under no obligation to continue getting bundles.
Get yours HERE
This post may contain affiliate links. Please read my disclosure policy here