Bath toys are almost always for really really little kids, and my kids are older but they still love taking baths and enjoy playing with toys while they are in the tub. We recently were introduced to the Lalaloopsy Bubble Mermaid which is not specifically a bath time toy, but trying to tell Alyssa that did not go over well 😉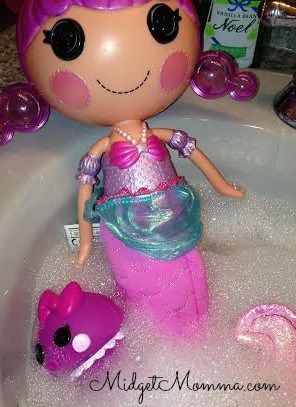 We were sent our new friend, whose name is Ocean Seabreeze and she comes with a pet blowfish, both are super cute and Alyssa has been having a blast splashing in the tub with them. Ocean has this awesome feature where you can give her bubble hair! When you are in the tub just put her under the water and then bring her out and SQEEZE!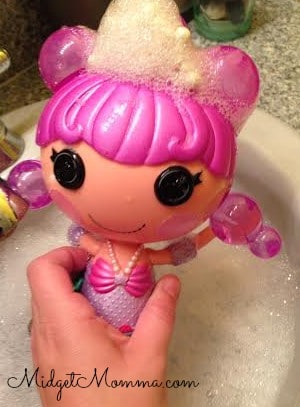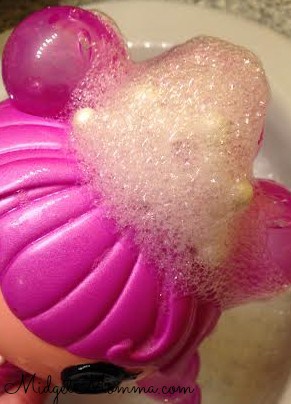 You will see her awesome bubble hair come out the top of her head! If you run out of the bubbles she comes with we have found that shampoo in the water from after washing hair works well too 🙂 Don't forget about her blowfish friend who when you put under water and squeeze fills up with water and then you squeeze her and she spits water!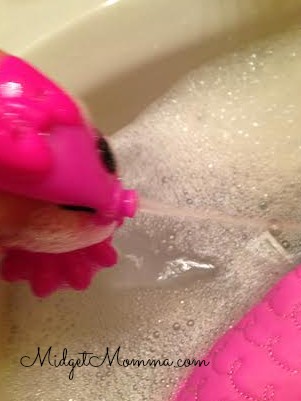 You can purchase Ocean Seabreeze or her other Lalaloopsy Bubble Mermaid friends on Amazon or Little Tikes website
Disclaimer: We were provided this product free of charge to facilitate our review. No compensation was received and all opinions are 100% my own.