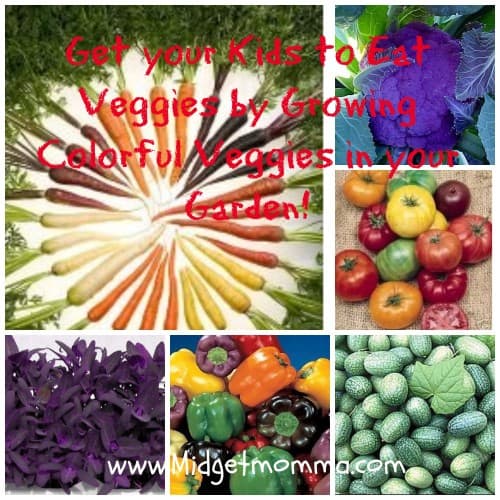 A way to get the kids to eat their veggies is to make it fun for the kiddos! I was wondering around Amazon and found that they have TONS of colorful plant seeds that you can buy that grow everyday veggies in fun colors like purple cauliflower!
Purple Cauliflower 40 Seeds -LOW CARB!- Veggie
Purple Passion Spinach 100 Seeds – Old but NEW! -Veggie – Hirt's Gardens
Rainbow Blend Cherry Tomato – 25+ Seeds by Seeds and Things
Organic Rainbow Bell Pepper 40 Seeds, 240mg
"RAINBOW BLEND" CARROT~Seeds!300+ Seeds Pretty & Healthy!!
100 SUGAR BABY WATERMELON Citrullus lanatus Fruit Melon Seeds
OSU Blue Tomato- 5 Seeds – The Worlds 1st Blue Tomato,Rare
Organic Heirloom Royalty Purple Bush Beans Seeds
Mexican Miniature Watermelon 15 Seeds -Melothria scabra
Join the newsletter
Subscribe to get our latest content by email.
This post may contain affiliate links. Please read my disclosure policy here