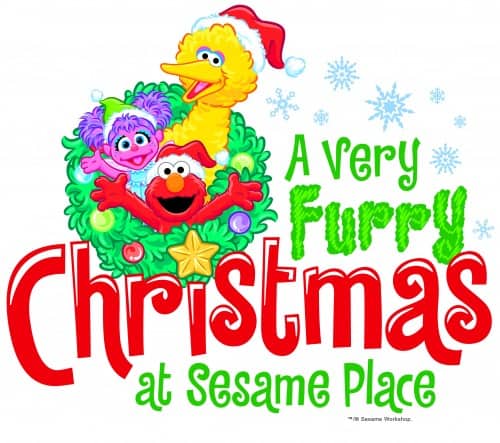 I have talked about Sesame Place a lot because it is one of the places that is a must for us to visit every year and it is a place that we have made so many family memories. Each year, we continue to go and make more family memories!
A Very Furry Christmas at Sesame Place® is a one-of-a-kind Christmas wonderland with whirling rides, millions of twinkling lights, and festive decorations all around. There's also sing-alongs at three special Christmas shows and a spectacular music and light show at the giant 1-2-3 Christmas Tree. Take a train ride on the Sesame Street® Furry Express, which takes you on a tour through the Twiddlebugs' Gingerbread Cookie Factory. The street glows with festivities and comes to life each night with the illuminated Neighborhood Street Party Christmas Parade.
Don't miss the park's furriest land ever, which now includes the new Cookie's Monster Land featuring five exciting rides, a three-story net climb and a soft toddler play area.
With savory Christmas menus, super holiday shopping and a visit with Santa in his Furry Workshop, there's fun for everyone at A Very Furry Christmas at Sesame Place! It's a festive, family-friendly celebration with everyone's favorite Sesame Street® friends.
This is a picture of the kids and me in 2012 at A Very Furry Christmas!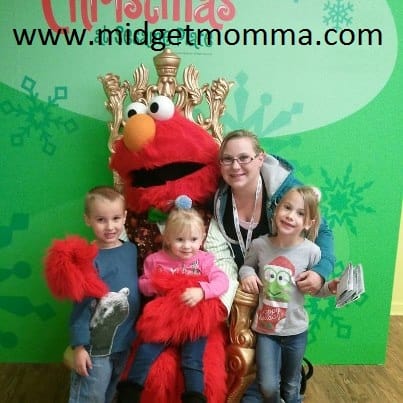 The winter holiday season is one of my favorite times to go to Sesame Place as they have the whole place decked out for Christmas like a winter wonderland. It is not only pretty but the kids love the fun and festive decorations!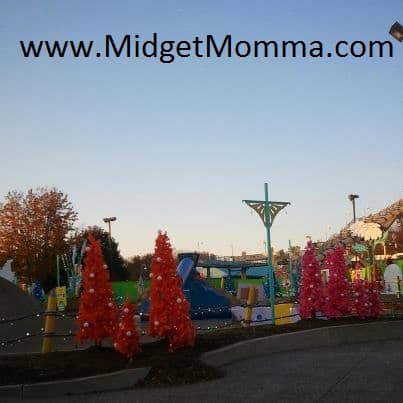 The event starts 11/22 and runs select dates through 12/31! They have some really great savings going on right now too! Check them out here.
This blog post is sponsored by Sesame Place.