This is a sponsored post written by me on behalf of Muse Cat Food. All opinions are 100% mine.
With three cats in the house I have to be picky about what I am feeding my cats, I am not looking for expensive vet bills so I research the food I feed my cats are eating to make sure it is good for them and has what it needs so my cats are healthy. It is a must for me to feed them natural food with the essential nutrients the kitties need.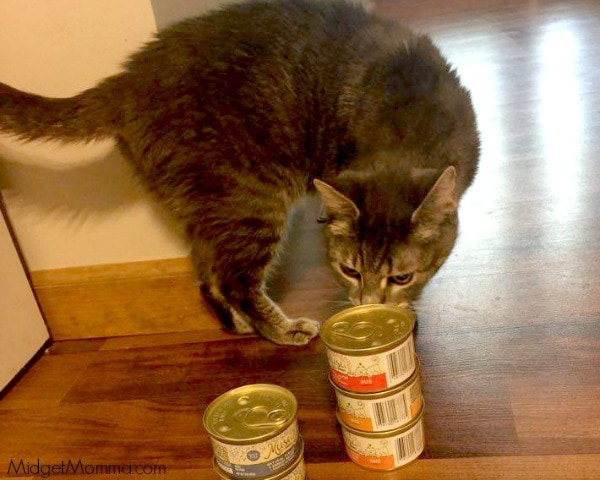 Tucker is on prescription cat food but at times I like to have him enjoy a treat, but doing so means I need to make sure that the food is grain free and made with real fish and poultry. I also need to make sure that the food is grain free and has no corn or soy to make sure that Tucker's body can handle it. Having no artificial flavors, colors or preservatives is also very important to me. The other 2 cats in the house can eat what every they want to but that doesn't make me ok with giving them food that is not good for them so I am picky with what I feed to them as well. With the requirements I have for feeding my cats I was excited to find the Muse Cat Food. It hits every marker that I have for feeding my cats.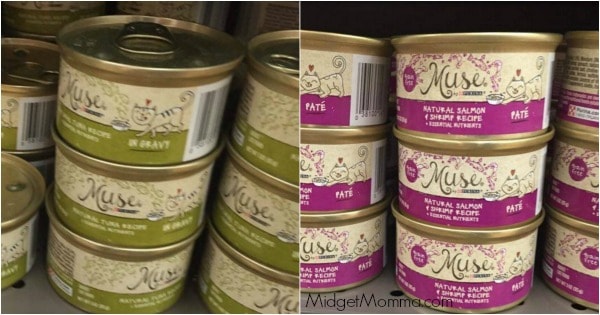 Plus there are great flavors to pick from to so kitty will be happy when eating it too! They have different wet food varieties in chowder, broth and gravy along with different styles like Pate and with toppers too!! Our three seem to be loving the Muse cat food, yes even the kitten keeps sneaking bites when he is not supposed to 😉 Plus it is easy to get your hands on because you can head to the store and get Muse at Petco 🙂 McKenzie and Alyssa took a trip with Tom to the store and they had no issues finding the cat food on the shelves 🙂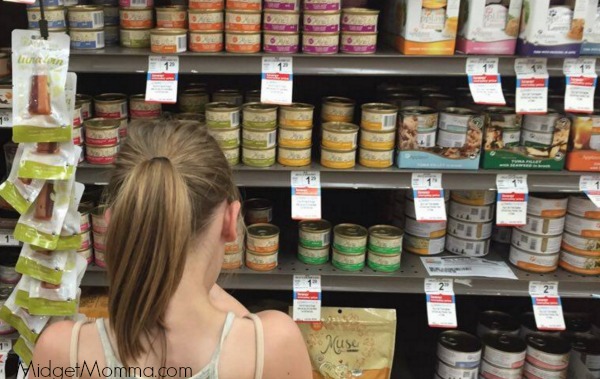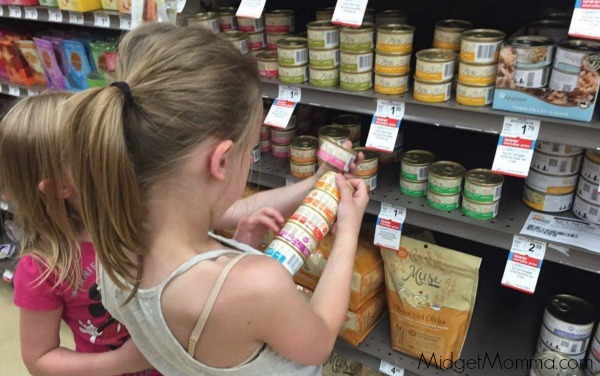 Oh and if your kitty is not a fan then they have the Clean Plate™ Guarantee, if Kitty is not happy then you get your money back!