If you are looking for an amazing DIY Mother's Day Gift this Apron with Painted Kids hands and feet is perfect!
Apron with Painted Kids hands and feet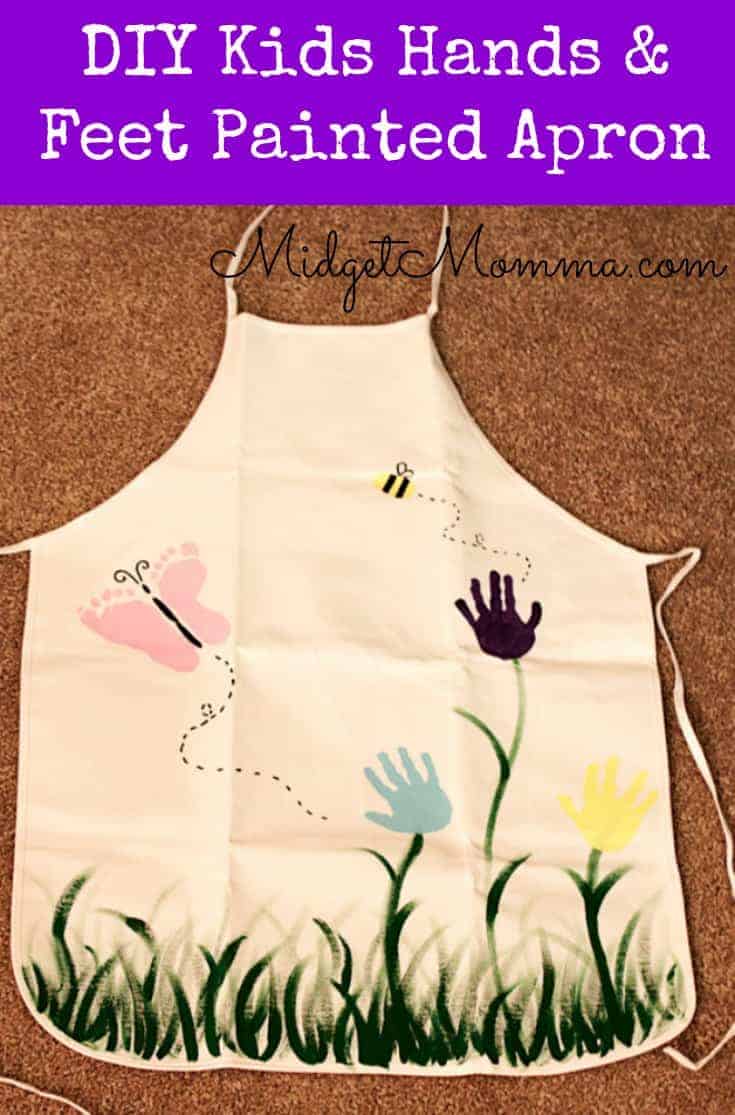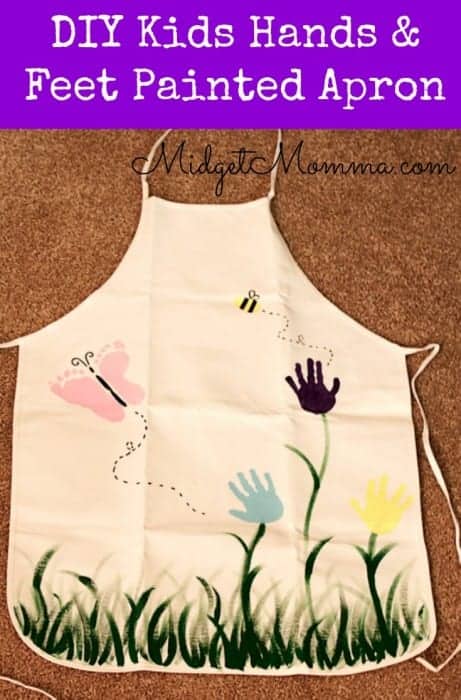 Garden Of Love Apron with Painted Kids hands and feet
Your little ones do not stay little very long. I'm always looking for ways to save those little memories. This is loving gardening uses your babies hands and footprints to make the garden complete. It doesn't take the large artistic view just a few strokes of the paintbrush and willing baby help.
This is best with a baby or toddler blessed on a very large campus. I always suggest when you're doing the child's hand prints to make sure you have everything ready and set for them. I like to have baby wipes nearby to wipe off the paint once I'm done to be able to move on to the next print.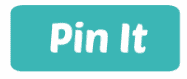 Garden Of Love Apron with Painted Kids hands and feet Supplies
Canvas, apron, or tote bag
Acrylic paint
Paintbrushes
Paint pens (optional)
Garden Of Love Apron with Painted Kids hands and feet Directions: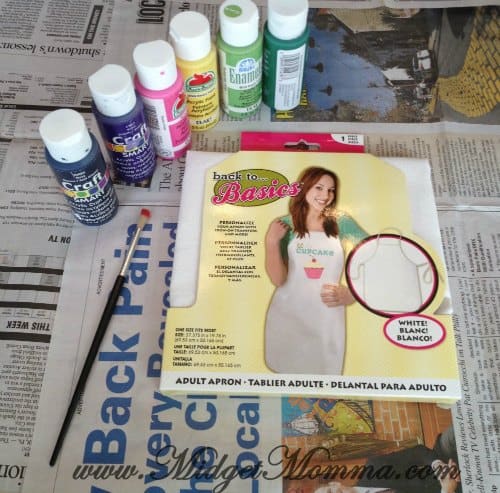 To start you're going to want to iron your fabric to get as many wrinkles out as you can. Start with the grass and just make small strokes over and over again, lighter and darker with paint. Make the stems to your flowers for the same color as your grass.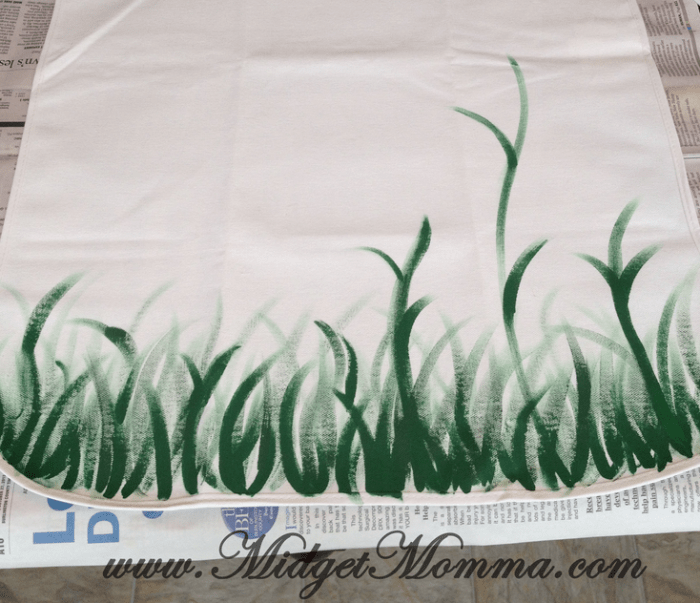 Next you will need to paint your babies hand and press it down onto the stem of flower. Repeat the step with a different color for each flower. If the hand prints come out too late you can always fill them in with paint.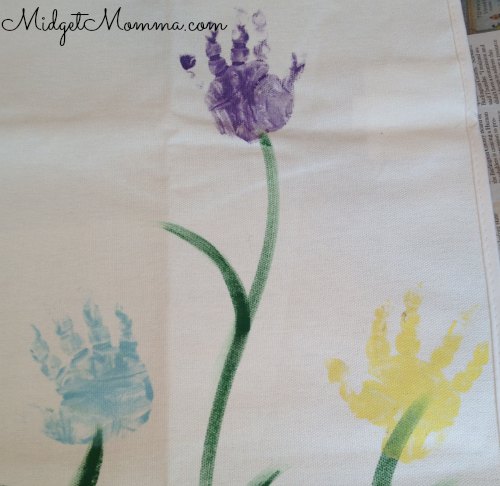 Next you're going to paint your baby feet and play some down for the butterfly with the The opposite order. Making sure to leave a space for the body of the butterfly.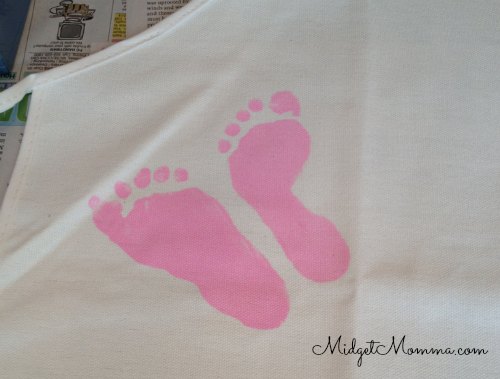 Using a then paintbrush or the paint can paint the body of the butterfly and make little dashes underneath for the flying line.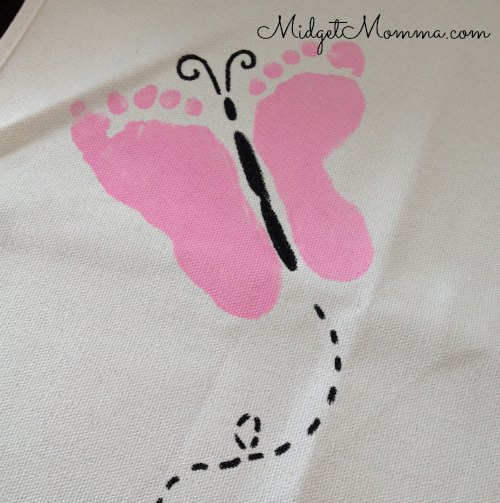 Above the flowers I had a yellow oval for the bee. I had two black lines, the wings, and the dashes behind it with either thin paintbrush or a paint pen.
Tada! The beautiful end result 🙂 It is the perfect gift!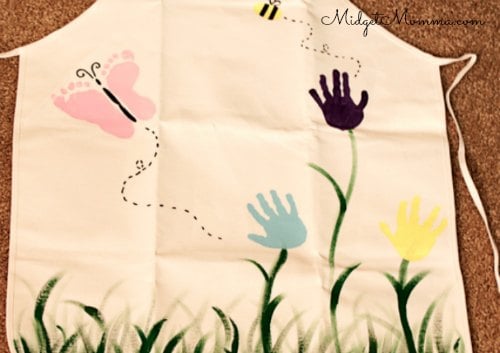 More fun Kids activities to try!