This Elf on the Shelf Book Reading Idea is a perfect one for those lazy days when you don't have much time. All kids have a fun Christmas book laying around somewhere, so you just have to grab and tuck your Elf up under it!
Elf on the Shelf Book Reading Idea
We woke up yesterday morning to find him sitting on the couch reading! He must love to read because he had a huge pile and the kids were excited because they saw that he loves the same books they do!! You can pick any book you want to have your Elf read, or just sit him on the bookshelf looking at books. It's a simple but fun way to also encourage your kids to keep reading!
What is the Elf on the Shelf Tradition?
Year after year, children and adults alike are baffled by the mystery of how Santa really knows who's been naughty or nice. After much urging by the elves and Mrs. Claus, Santa has allowed his biggest secret to be revealed in The Elf on the Shelf: A Christmas Tradition. At the start of each Christmas season, the elf appears to serve as Santa's eyes and ears, traveling back to the North Pole each and every night to make a detailed report of the day's activities. This keepsake gift set includes a light skin, blue eyed boy North Pole pixie scout elf and a hardbound watercolor picture book. Children can register their elf online to receive an official adoption certificate and a special letter from Santa.
How to Start the Elf on the Shelf Tradition
We love the Elf on the Shelf Christmas tradition and are sure that your family will also. You can get your Elf on the Shelf on Amazon here.  You'll want to grab an Elf, then check out the tips linked below to get started with this fun holiday tradition in your home.
This is just what you need to get started with your new fun Christmas elf tradition!
More Elf on the Shelf Ideas
If you are out of ideas for how to pose your elf, don't look any further! Not only can you use our super fun Elf on the Shelf book reading idea, but we have hundreds more to choose from linked up below! The possibilities are endless for fun with your family favorite Elf on the Shelf this year!
More Family Christmas Tradition Ideas
Our Elf on the Shelf Book reading idea, but there tons of more traditions for the holiday season. You'll want to grab Santa's Phone Number this year to make sure you set up that phone call with him for your kids. They will love hearing from Santa Clause, and you'll love giving them another cherished memory!
Elf on the Shelf Rules Printable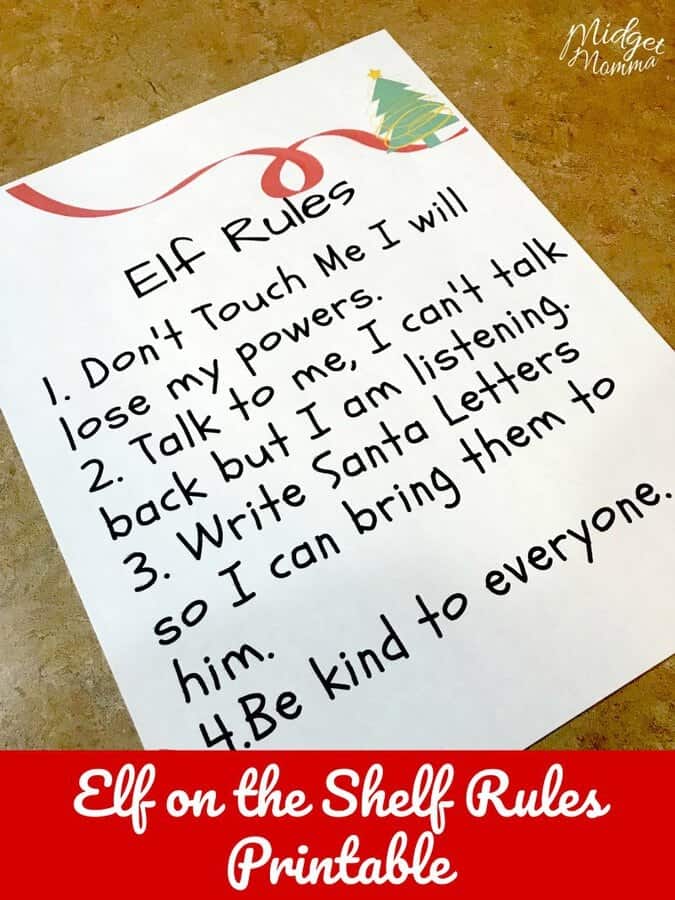 Elf on the Shelf Welcome Letter