Have you started the Elf on A Shelf tradition yet? If not, this is a great idea! This Elf on a Shelf Plays in the Barbie RV idea is perfect for those with kids who play with Barbie dolls. You can use the RV, car, or truck. Any action figure or doll car works great for this idea for your Elf!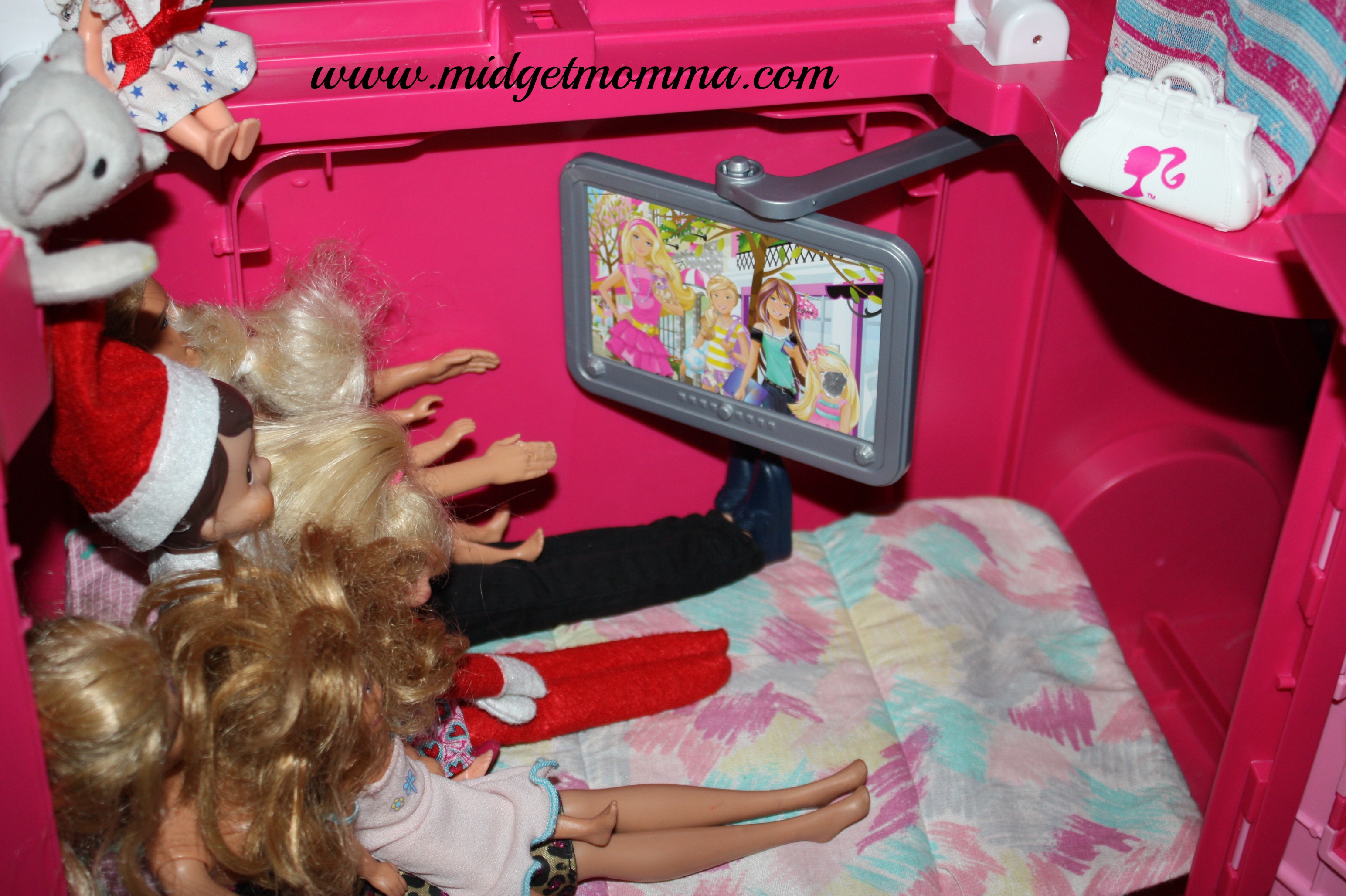 Elf on a Shelf Plays in the Barbie RV
This morning we awoke to George Twinkle, our Elf on a Shelf, hanging out with some of the Barbie family that we have going on in our house. Ken, Barbie, 4 of their kids and George Twinkle were all hanging out in the Barbie RV watching a movie. How nice and snuggly they all look!! It looks like George Twinkle made the bed for them to lay on together and found their favorite movie to watch! I am happy that he didn't decide to pop a bag of popcorn himself for them all because I am sure that would have been a huge mess all over the house 😉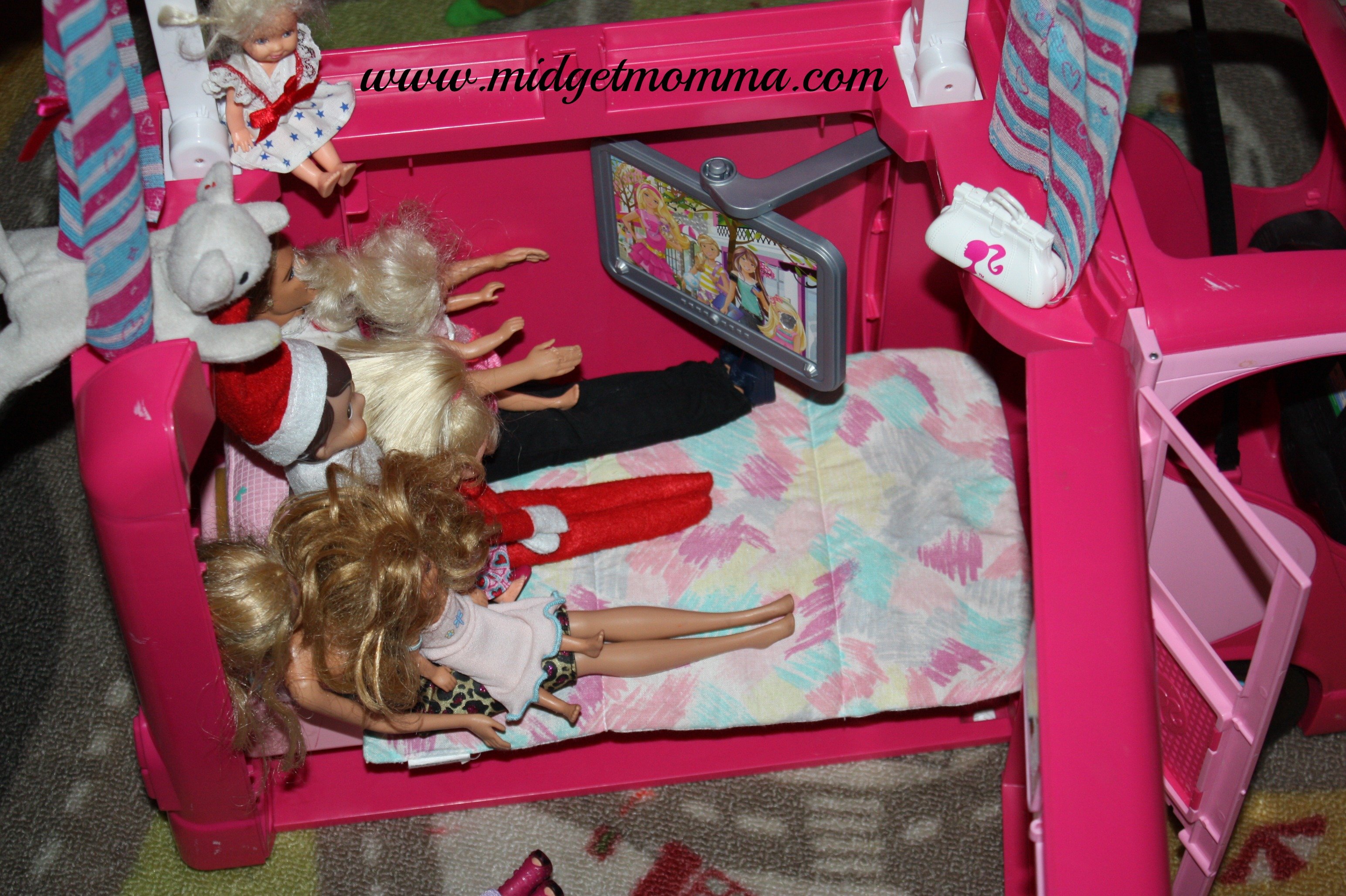 How did the Elf on A Shelf Doll Tradition Begin?
Year after year, children and adults alike are baffled by the mystery of how Santa really knows who's been naughty or nice. After much urging by the elves and Mrs. Claus, Santa has allowed his biggest secret to be revealed in The Elf on the Shelf: A Christmas Tradition. At the start of each Christmas season, the elf appears to serve as Santa's eyes and ears, traveling back to the North Pole each and every night to make a detailed report of the day's activities. This keepsake gift set includes a light skin, blue eyed boy North Pole pixie scout elf and a hardbound watercolor picture book. Children can register their elf online to receive an official adoption certificate and a special letter from Santa.
Getting started with your Elf on A Shelf Doll
Before you start posing your Elf on the Shelf doll around the house doing crazy things this season, you'll want to check out our tips to get started. I've spent a lot of time trying to come up with ways to help you not just with the daily ideas but creating a story your kids will enjoy.
More Elf on A Shelf Ideas
There are so many great ways to add the Elf on A Shelf to your family Christmas traditions! The list below is just a part of what we love to do each year with our Elf. Pick the ones that you love and have fun.
More Family Holiday Traditions
You'll be having tons of fun with your Elf on the Shelf doll coming to town this year. You'll also want to take advantage of a phone call from Santa. You can get Santa's phone number and learn more about how to contact him in our post.  This is a great way to celebrate with the kids!
Don't forget to also check out our  Christmas Recipe Index for more great ideas for the holidays!
Elf on the Shelf Rules Printable