Smurfs have always been a long time thing in our house, before all the new movies in the past few years came out my kids had watched the old school cartoon, played with the stuffed animal Smurfs I had from when I was a kid and loved them. When the new movies came out they were on the top of our list to go see and then this past one Smurfs 2 is still on our list with us having a crazy month but the next movie we see will be Smurfs 2.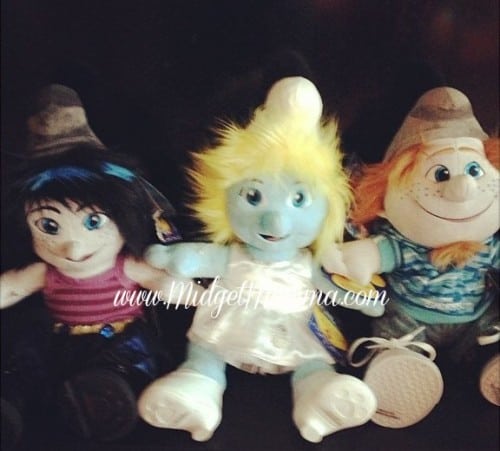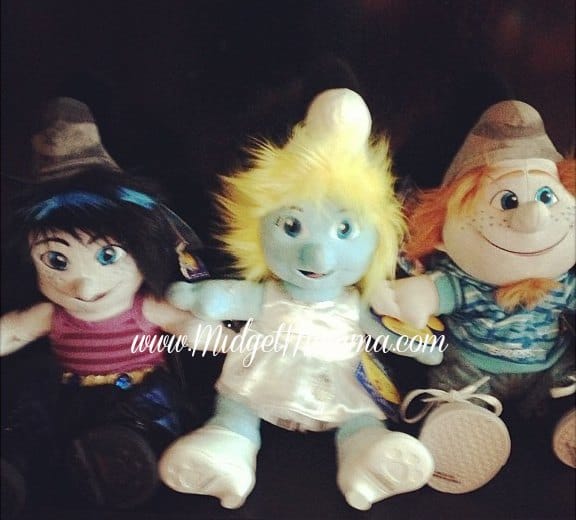 When I found out that Build-A-Bear had joined forces with Smurfs and they had Smurfs that you could make I was super excited, and then when I had the chance to review them I was even more excited. I didn't tell the kids they were coming, I let them be a surprise and to be 100% honest here I was hoping they would let me play with them too. Sadly for me the kids got them when I opened the box, they let me take a picture of them and have since claimed them as theirs and I have mine from when I was a kid to play with according to them. So while I get to cry just a tad that I don't get to play with them my kids are fully enjoying them!
They even have a game they play that is Smurfs and Barbie teaming up against Gargamel that is the cutest thing ever and hearing them play together and be creative makes my mommy smile huge 🙂
Disclaimer: I was provided this product free of charge to facilitate my review. No compensation was received and all opinions are 100% my own.