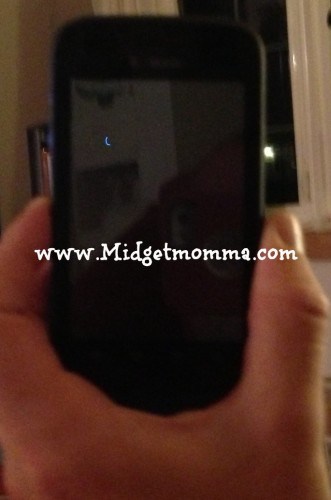 All school year last year, since we moved to this house McKenzie has been asking for one thing – to walk to and from school like her friends. While the school is only about 5/6 houses down from ours I am very paranoid about it, she is only 8 years old and to me that is to young to be able to walk that distance with out a parent with her. Of course because all of her friends are allowed to she wants to be allowed to as well. This year Logan will also be going to the same school and all day so they will be both going to be leaving at the same time and getting done with school at the same time. With this McKenzie has pushed the issues some more about being allowed to walk to school.
I still do not like the idea but I have come up with an idea that may make both of us content and make me able to feel secure about her safety and her happy with being allowed to feel like she has some freedom and is growing up. The solution we are going to try is giving McKenzie and Logan a cell phone to take with them as they walk to school. As they walk to school they will have to talk to me on speaker and then when they arrive at school I will know. After school they will be required to meet each other at the entrance and then call me and talk to me on speaker as they walk home.
I am not sure how well this will work but this is our plan and we are going to test out the waters and see if it works for us.
We are currently Verizon Wireless customers and have been since before we got married however with them I need to have a contract for a phone on my plan and if I want to cancel it I have to pay a cancelation fee and I do not want that for a phone that is going to be used for the kids. We are testing out them using it to see if the set up works in our house and I want a phone that I am not committed to keeping if it does not work out.
Walmart has cheap wireless plans  that fit the bill for what we are looking for, there is no contracted needed and you can pick the phone up at your local Walmart, activate it and then pay monthly with no contract and you are good to go. It was super simple to set the phone up, you can do it online or on the phone in just a few minutes or have them activate it at the store and you are good to go. Depending on how fancy you are looking to get with a phone you are set with options. They have phones for every need you can think of and when you are picking out your phone you should have no problem finding one that will fit your needs.
Over the next few weeks we are going to be doing trial runs of the kids walking to school using the phone and see how well it works with them and then seeing how well it works when it is time to go back to school.
Right now Walmart has the family mobile plans on roll back from $45 a month to $39.88!
Do your kids have cell phones?
Disclosure: I am a member of the Collective Bias®  Social Fabric® Community.  This shop has been compensated as part of a social shopper insights study for Collective Bias and their client.  #FamilyMobileSaves #cbias
This post may contain affiliate links. Please read my disclosure policy here