Anyone else have a 4 year old fashionista? If not I am here to give you a peek into the life of a 4 year old who loves nothing more then her Stride Rite Rhetta cowboy boots, like seriously the child wears them every  where and every day! It does not matter what outfit she is wearing the boots are what matter the most! So I thought I would give you a peek at just what it is like to be the pair of boots that Alyssa lives in 😉
From band lessons with teacher McKenzie in the living room…. (yes she loves them that much that she wears them even when she is in the house, including when she is still in her pj's she will put them on because she is awake 😉 )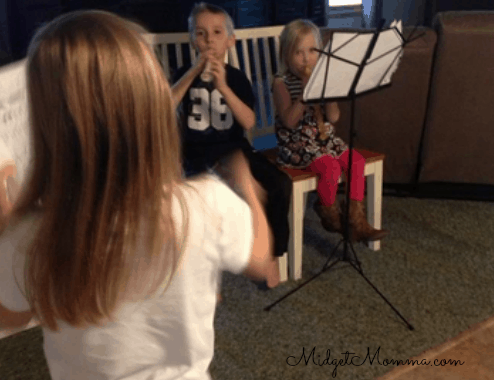 Trips to the store…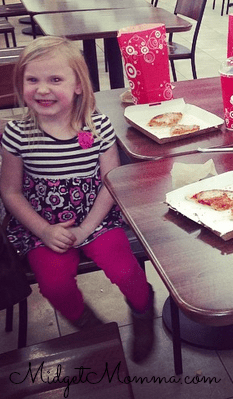 Trips to the museum….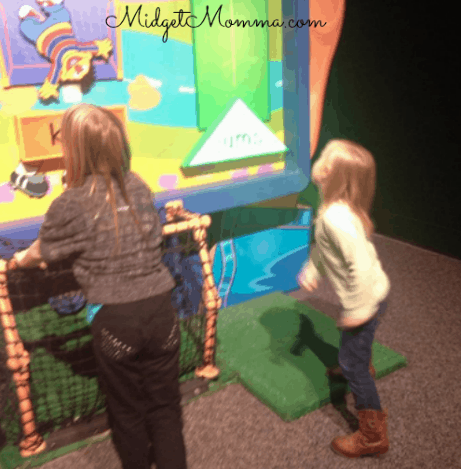 Just about everyday we go to preschool…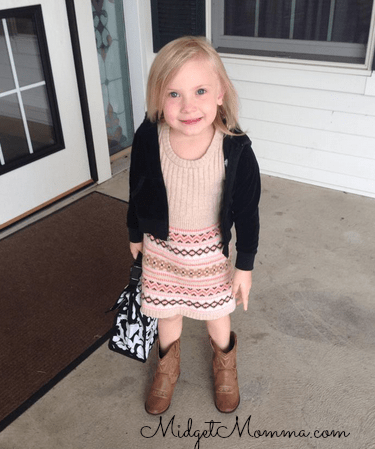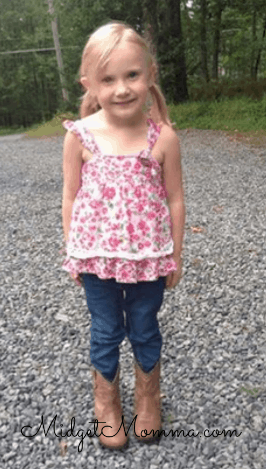 The trip to getting our Christmas tree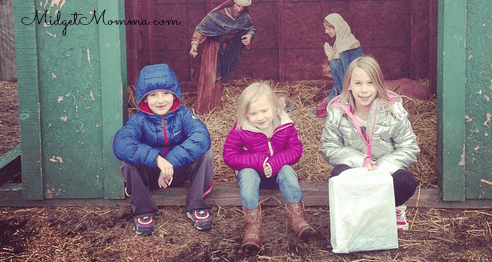 Yes this girl has lived in these boots for MONTHS and they are still going strong and they look brand new still! Granted I have wiped them down with a damp cloth to get the dirt off of them but they are just a perfect quality as when they arrived brand new!
As you can see in the last picture from when we bough our tree in December they look just as brand new as they do in the photo of her going to school which was taken in September and when I say she wears these shoes every.single.day I am not exaggerating. If she has to wear sneakers somewhere she will put sneakers in a bag and bring them with her just so she can wear her boots.
I know a lot of times as parent we wonder if spending the extra money on shoes is worth it, and I know that often times people ask me if the extra cost of Stride Rite shoes are worth it and we are now in January, she is still wearing these boots daily and she got them the second week of September and look at them, with just the wipe of a cloth to clean off the dirt from when she runs around outside they are still perfect. So if you are wondering about the quality of Stride Rite shoes, they are totally worth the cost!
Disclaimer: I was provided these to review. No compensation was received and all opinions are 100% my own!