Slime is a big thing in our house. My kids can never get enough homemade slime it seems. Daily they are making slime and coming up with fun slime recipes, if only I had the time to take photos and share each of them with you. If you are looking for how to make slime then you are in luck! Our newest edition to the slime fun is this Glow in the Dark slime.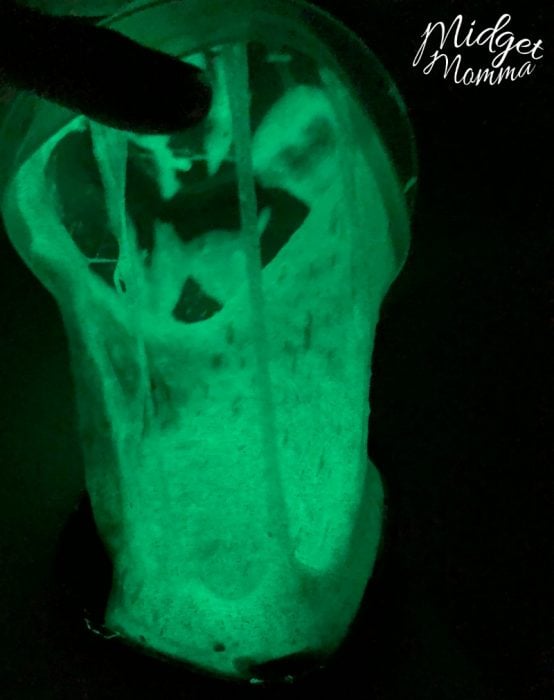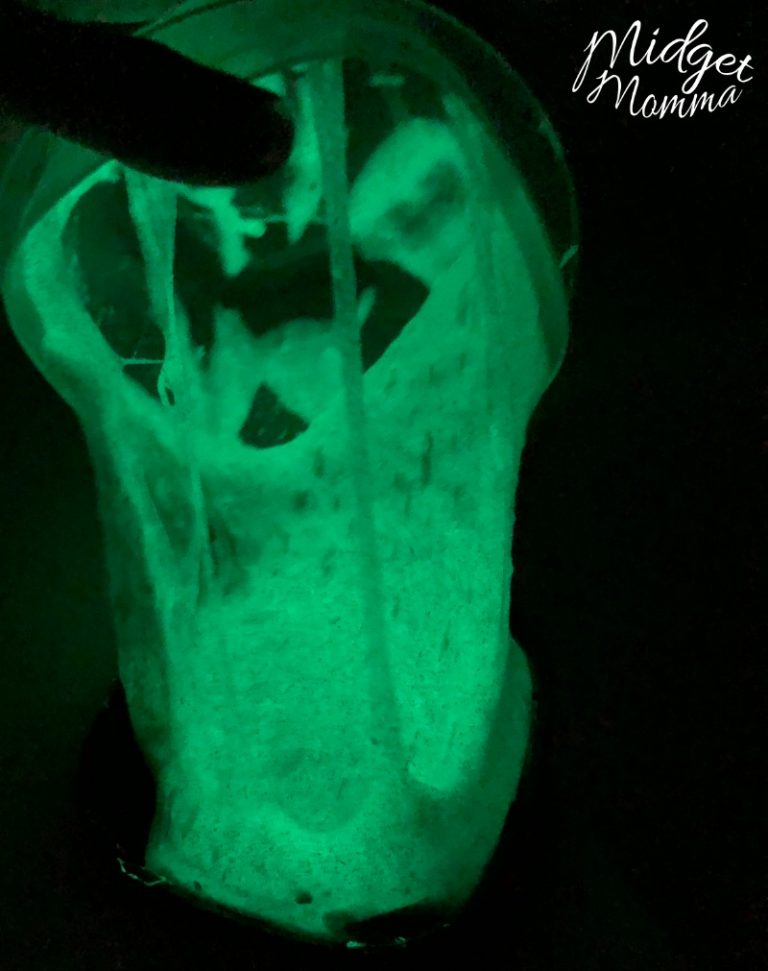 Now I know the first thing a lot of people ask when they hear about making slime is, Is making slime messy? Well it is but it is a TON of fun too! The next question I get asked is How do you make slime? It is REALLY easy to make slime as long as you follow the directions that we give you. There are many different ways to make slime and all of them are really fun! Our slime recipes are all no borax slime recipes, because I do not like to use borax around the littlest one so we stick with safe slime ingredients when making our slime.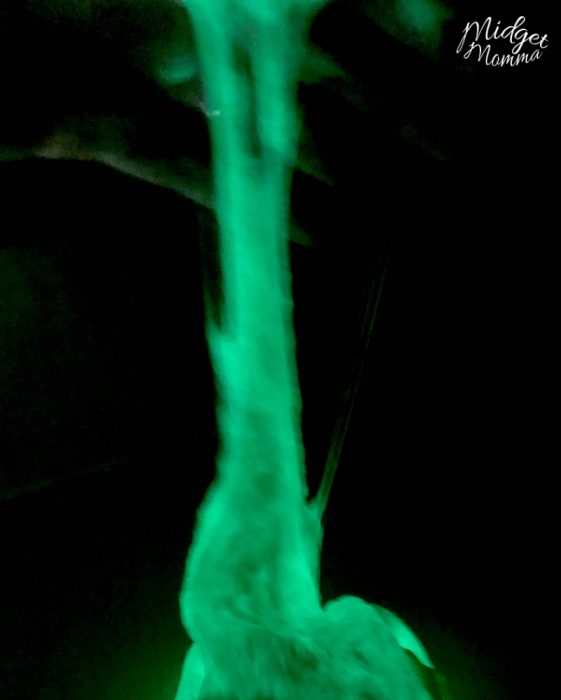 You can check out some of our other slime recipes that will help you make so many different types of slime. A few of them are, How to make fluffy slime, and you get an awesome fluffy slime when you are done with that one. How to make clear slime is a great one to check out too, because that one you can get really creative with by putting different add ins like paint, glitter and really whatever you want to.
I am going to suggest you check out our edible slime and our unicorn slime (That is also edible) because those are 2 of our favorites of all time!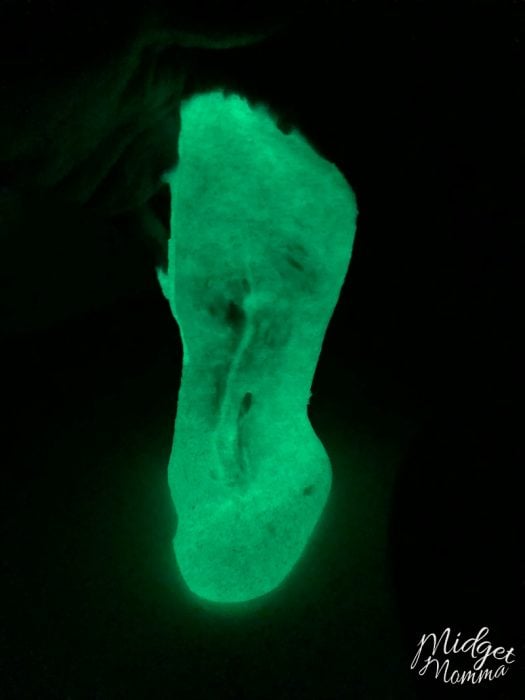 To make this glow in the dark slime you only need 4 ingredients, this is a no borax, no contact solution slime recipe.
This glow in the dark slime recipe made with Elmer's glue is so easy to make. The older kids will be able to make this one on their own once you give them the instructions.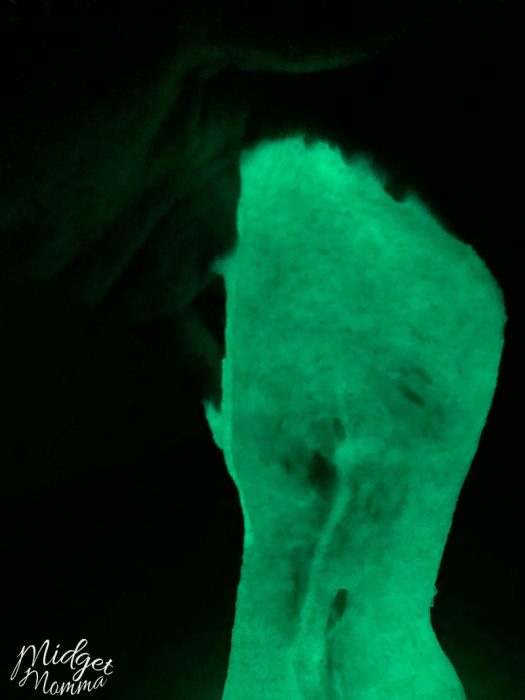 Part of what makes this glow in the dark slime easy to make is that Elmer's glue came out with this amazing new glue that actually glows in the dark.
I wasn't sure how well it was going to glow but man once you turn out the lights you can really see the slime glowing. It is seriously amazing how bright the glow is! The kids LOVED watching their slime glow in the dark!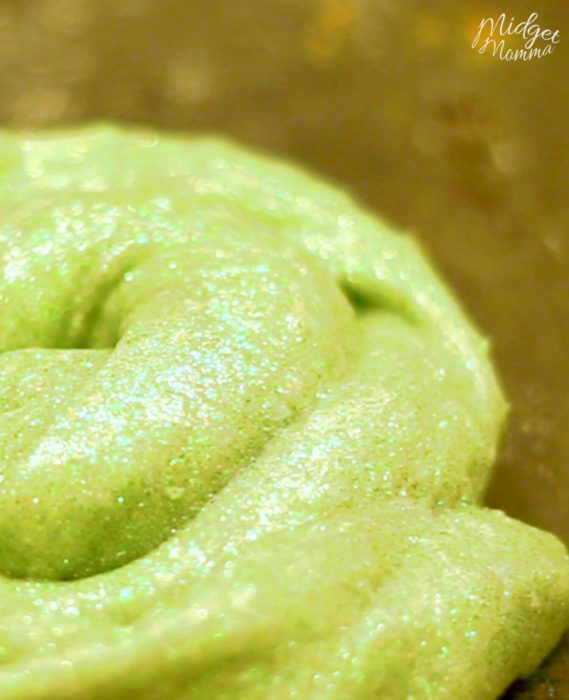 Since Elmer's glow in the dark glue is so new I had to go to three different stores to find it, so I am going to suggest you save yourself some time and just order it on Amazon.
Glow In The Dark Slime Ingredients
How to make Glow In The Dark Slime
Place your glow in the dark glue in a sunny place for one hour.
In a large mixing bowl combine the glue, magical liquid, white glitter, and green glitter. Stir them together until it forms a ball.
Remove the slime from the ball and start kneading it in your hands until it doesn't stick to your hands.
Go to a completely dark room like a bathroom and enjoy the magic.
Love Making slime? Check these out!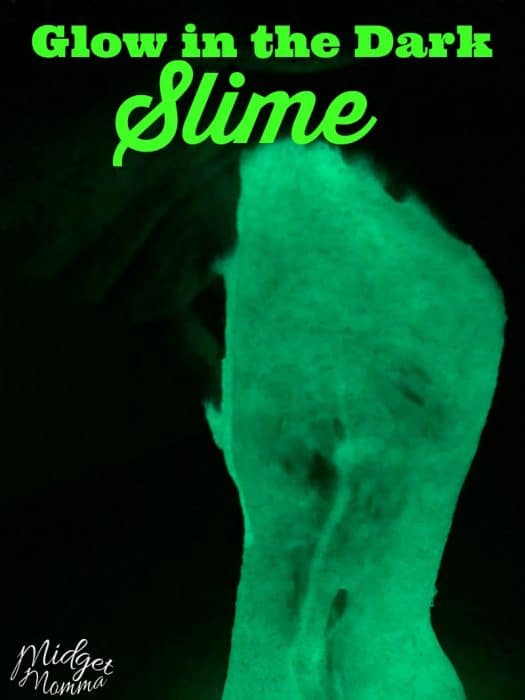 Join the newsletter
Subscribe to get our latest content by email.
This post may contain affiliate links. Please read my disclosure policy here