Two of my kids have awful Eczema and when the weather starts getting cold it gets even worse! It is a never ending battle that doesn't ever have a winning ending with it all being gone, so we call it a win when the kids can be comfortable. We have tried every rx lotion out there and ever over the counter one too. We have found that in order to keep it under control we need to rotate what lotion we are using every few days, that leads us to a challenge of needing to find new ones to add into the mix to keep it under control.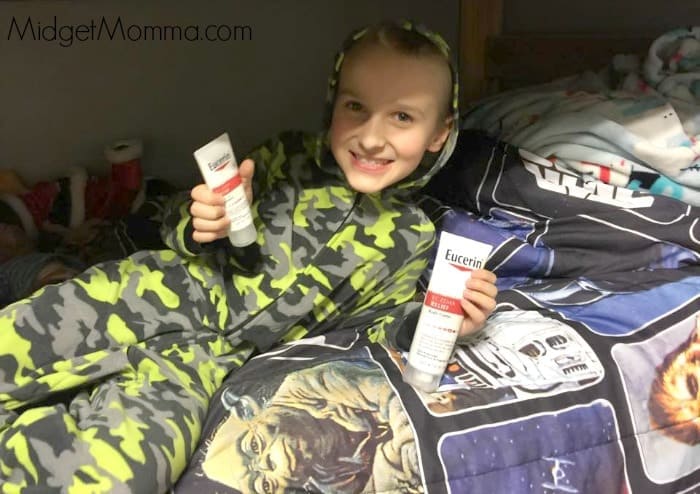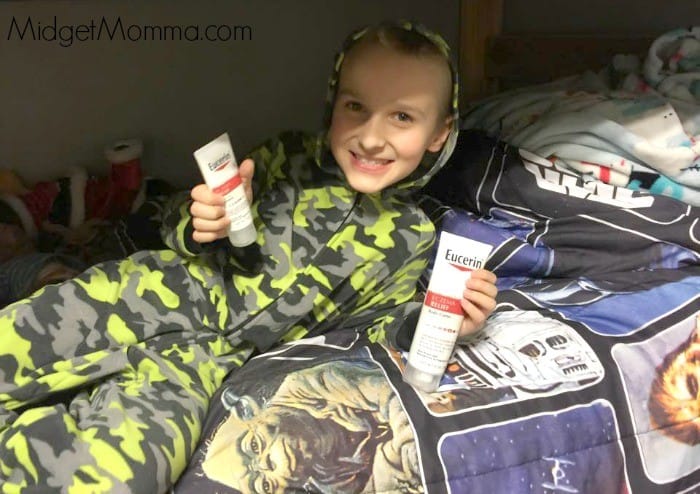 Recently Eucerin reached out to me about trying their newest products in the fight against Eczema. I asked Logan what he thought and he said "bring it on". He is all for finding products that help him not be itchy and keep his Eczema at bay. And so we tested them out.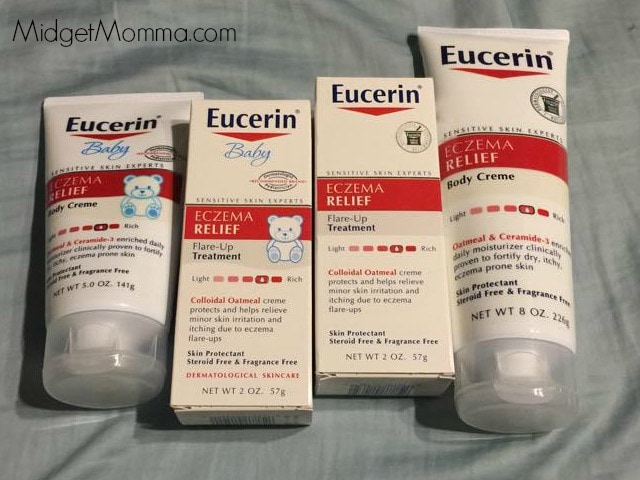 The new products from Eucerin:
    For Adults
o   Eucerin Eczema Relief Flare-up Treatment
o   Eucerin Eczema Relief Body Creme
·       For Babies & Children
o   Eucerin Baby Eczema Relief Body Creme
o   Eucerin Baby Eczema Relief Flare-up Treatment
Using the new line did not clear Logan's up, I did not expect it to. We have never been totally in the clear since it started when he was two years old, but he had MAJOR relief from it! In fact it is still helping after 7 days of use so we are going to keep using it until it doesn't work anymore and then change up the lotion like we always have to again. But knowing that I have another lotion that I can throw in the pile of ones that doe help makes me feel much better and Logan too!
About Eucerin:
Since 1900, Eucerin has made healthy skin its mission. High-quality, clinically-proven formulations developed for a range of skin needs has made Eucerin an essential part of everyday skin health for over 100 years, and one of the brands dermatologists trust most. Eucerin is committed to helping consumers put the health of their skin first everyday by providing skincare education and a line of proven cleansing, moisturizing and skin protection products.
Compensation was provided by Eucerin via MomTrends. The opinions expressed herein are those of the author and are not indicative of the opinions of Eucerin or Momtrends.