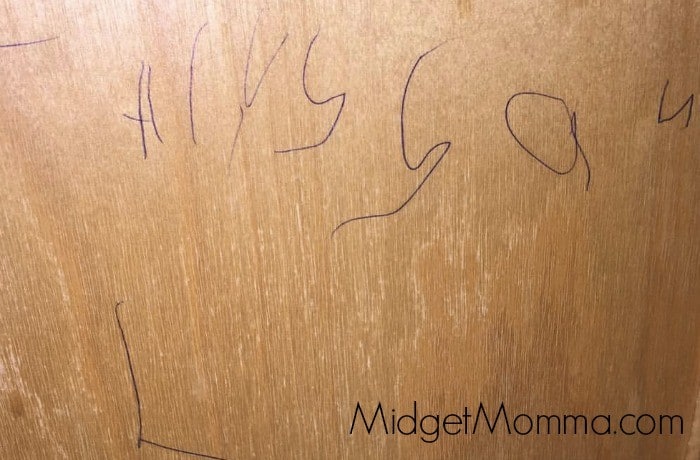 We had a great weekend the kids and I and then today I woke up to "artwork" all around my house. The culprit gave themselves away since the writing on the wall was their name. But it got even better then that because her answer as to why was almost more then I could handle.
This is how our conversation went:
Me: Alyssa why did you write on my wall?
Alyssa: How do you know it was me?
Me: Because it is your name written all over the walls
Alyssa: Oh, yes I did.
Me: But WHY did you write on the walls, you know that is not allowed.
Alyssa: Because we saw all the pretty writing on the walls and buildings when we drove to Comic Con. I wanted to make my own pretty art.
Pause…
Alyssa: You won't be able to find it all because I hide some of it to, just like you said happens when people do it.
Me: Alyssa we aren't supposed to write on the walls are we?
Alyssa: No.
Me: What Mommy say about the people who wrote on the buildings?
Alyssa: They were not allowed to because it was someone else's building, and this is our house.
Me: Where else is the writing on the walls.
Alyssa: I did a bunch. I don't remember all the spots.
*Headbang*
Maybe next time I need to clarify that writing on the walls that is art is not ok on any walls.. but for now thankfully we have a nice supply of magic erasers and I will be hunting for spots of her art and having her clean them. But I will also have to take pictures of it all because while writing on the wall is not ok, her little kid reasoning I just can't get past.