It has been 5 years since I have had a baby in my house and when Graco invited me to attend their party to check out what is new I was excited. So many of you have babies that going to check it out I knew that getting you all the inside scoop was important but I did not expect to be jealous of all the new things babies and parents can get now that will make life easier.
The new Graco® Pack 'n Play® Playard Portable Napper ™ is something that would have been awesome to have as a parent of a baby.
With my kids the pack n play I had was no where near as awesome as this one, and to have the things like a vibrating chair and a bassinet I had to purchase them all separately and they took up quite a bit of space. With the new Graco® Pack 'n Play® Playard Portable Napper™ it has all of that in one box and one set up!
The The Graco® Pack 'n Play® Playard Nearby Napper™ is a comfortable spot, tailored for daytime rest or nighttime sleep. With the easy-switch reversible seat, you can use the inclined napper or flat nest bassinet in or out of the playard.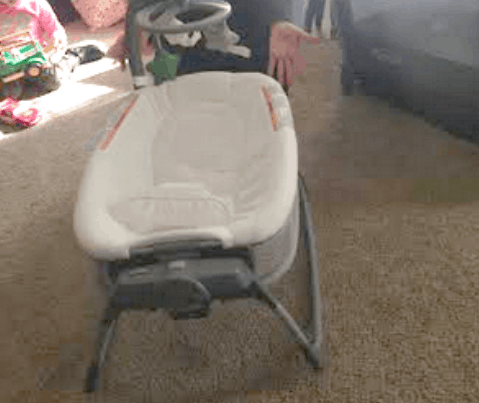 I LOVE that the one piece is reversible and used as 2 different items a parent needs for baby, a flat nest bassinet that can be kept in the top of the pack n play or you can bring it with you so like the living room or side of your bed and then you can flip it and it becomes a vibrating chair! Awesome!
There are 2 levels that the inside mat of the pack n play can go, so when your baby is still tiny and not a climber you can keep the mat higher and then lower it as baby grows.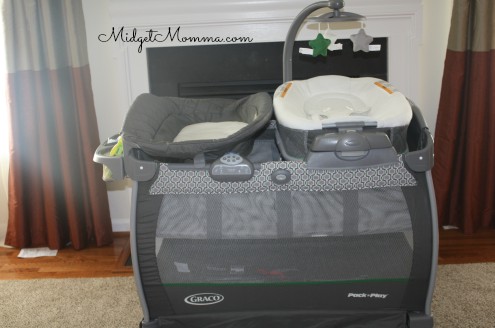 For a mom who is bound to sleep deprivation in the first few weeks after baby is born having the changing table next to the bassinet I think is a welcoming feature. Feed baby, change baby then lay them down to sleep at night with out having to walk all the way around a room to get it done.
I also see this as a money saver, instead of having to buy a pack n play, a bassinet and a bouncer you can get this and have everything you need at one shop 🙂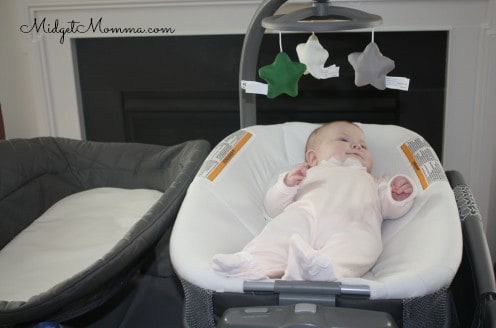 Of course there is also the perfect spot for all the diapers and wipes so you don't have to run around the house trying to find them when you need them!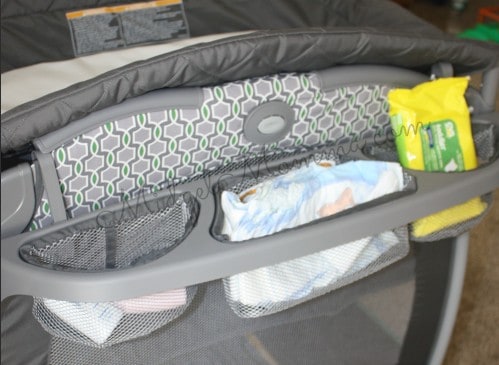 This is a sponsored post written by me on behalf of Graco®.