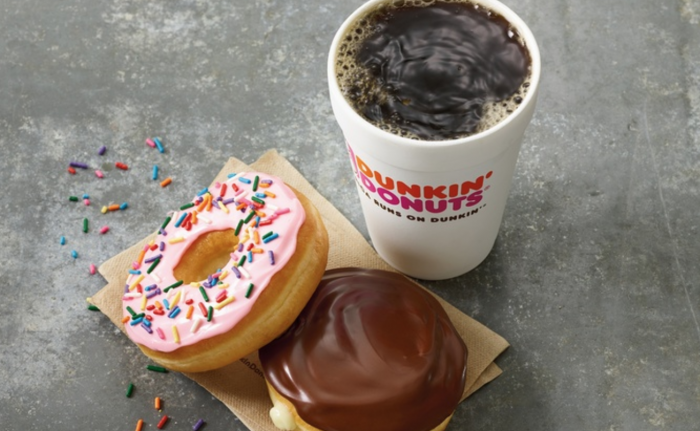 Calling all Dunkin Donuts addicts like myself! 😉 For a limited time, head on over to Groupon.com where you can claim a FREE offer that is valid for 100% cash back on your first qualifying Dunkin' Donuts purchase! Plus you will also receive 20% cash back on every additional visit for TWO weeks after you claim the offer!
To get this offer, go here, then click on "Claim Offer". Add your VISA or Mastercard credit card information, and then use that same credit card to pay for your purchases at Dunkin' Donuts.
The cash back will be awarded within a few days in the form of statement credits on your credit card account. Once you claim the offer, it will be valid for 14 days with a limit of $3 cash back per transaction and one transaction per visit.