Sesame Place is one of our favorite places to go as a family, I am going to cry when the kids tell me they no longer want to go and for now I take full advantage of their love for Sesame Place. This summer we missed going with everything that was going on and the kids were super mad about it all summer and reminded me often. Then fall hit and they constantly talked about how it was time for the Halloween Spooktacular that Sesame Place has every year and that we could not miss it! I could not agree more with them on this so we planned our time to make it so we got there!
Halloween Spooktacular at Sesame Place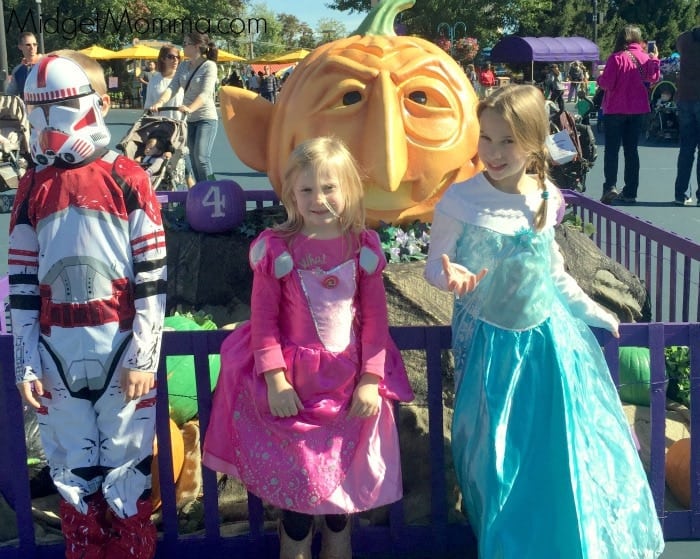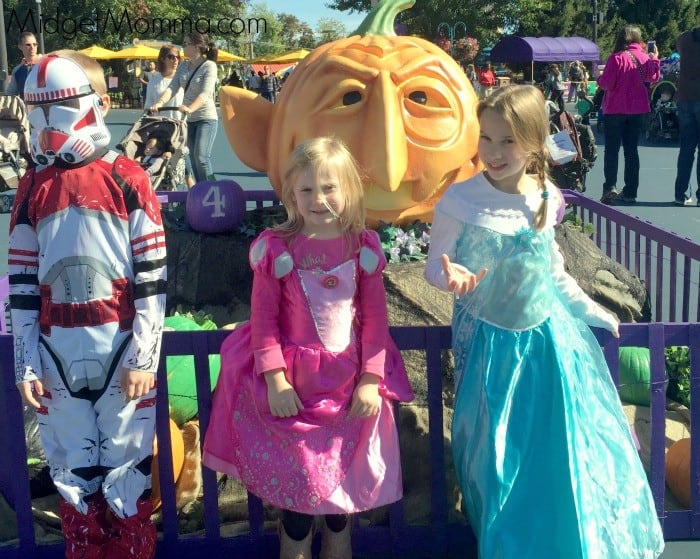 This weekend the kids and I headed to Sesame Place with my mom, who is just as much of a Sesame Place fan as we are to have some Not So Spooky fun!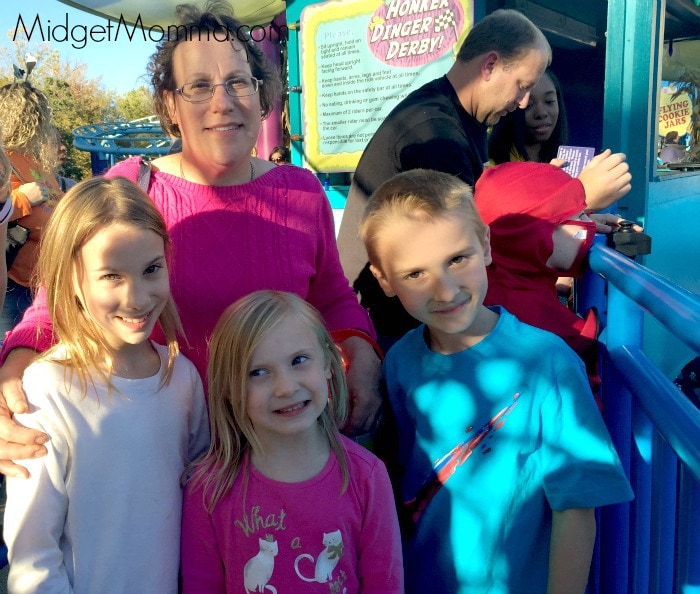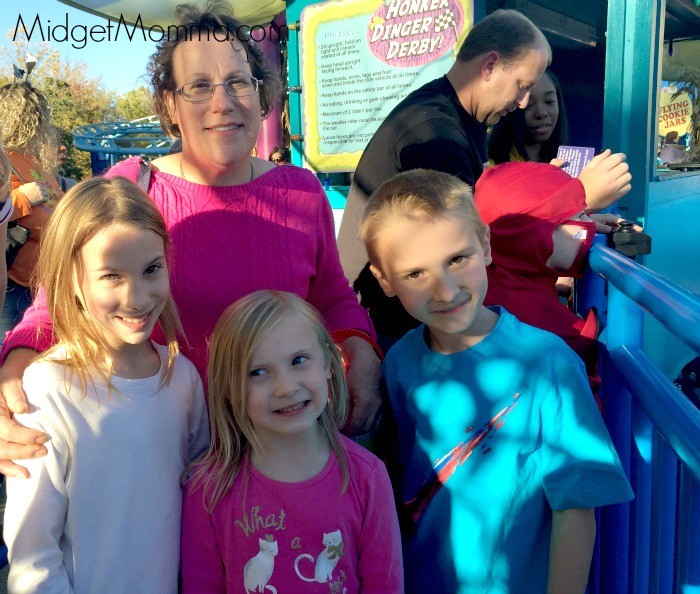 During Halloween time at Sesame Place they have added fun of trick-or-treating. You do not need to be dressed in costume to participate and there is no cost. Just find the booths randomly around the park that say "Trick-Or-Treat" and they will give you a treatbag and a treat and then you can stop at all the other stations around the park.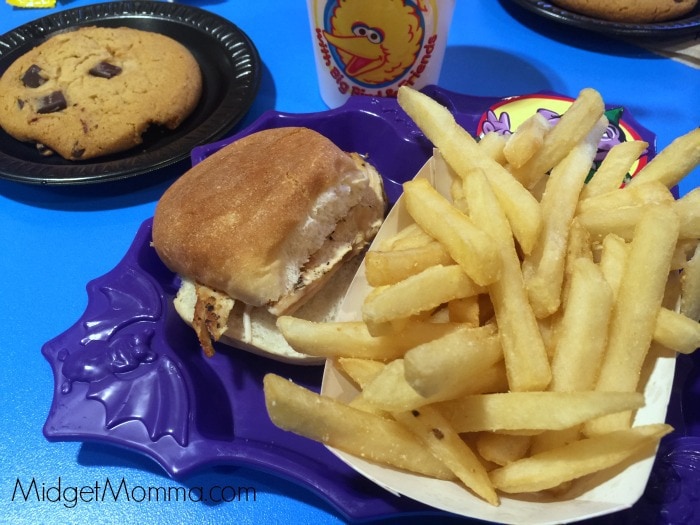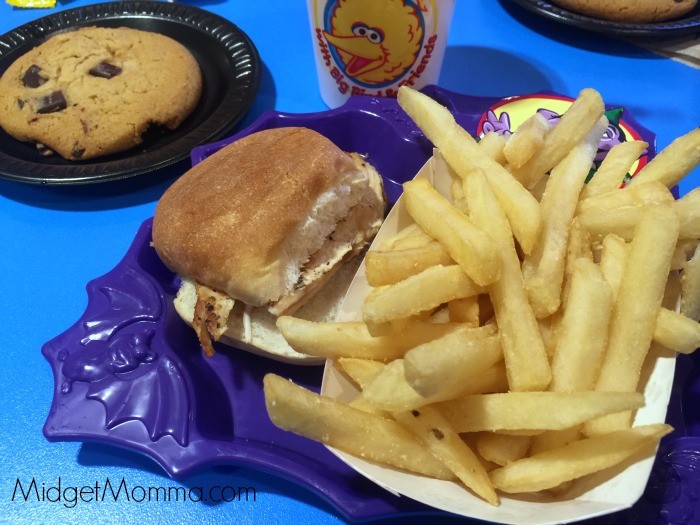 When you are dining at the park during the Not so Spooky Halloween Party the kids meals come with a special Sesame Place Halloween plate. Kids meals always come with a plate and a cup that you can take home as a souvenir but these plates for Halloween are pretty awesome, the kids loved them!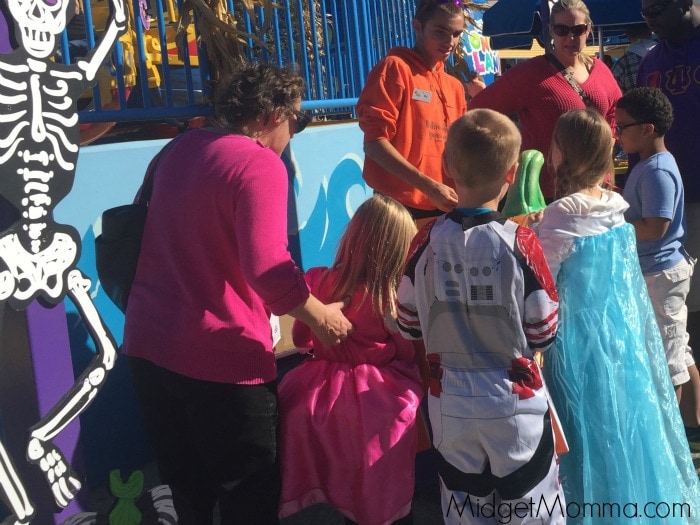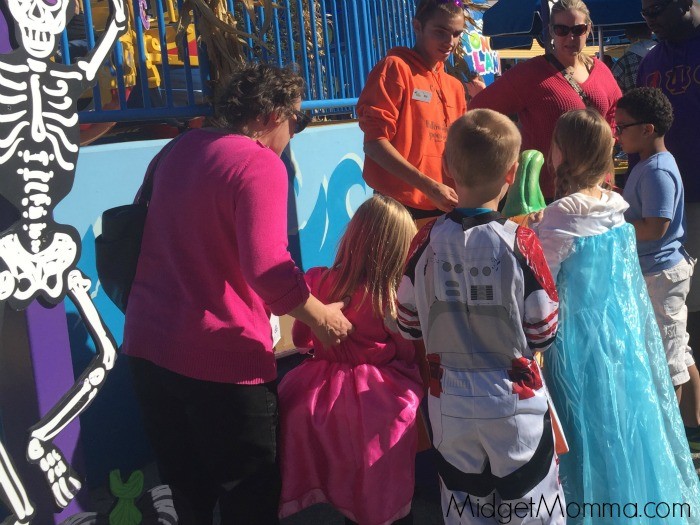 You will want to make sure you check out the The Neighborhood Street Party Halloween Parade, it is all new and the kids gave me a "talking to" about how we missed it because we were on a ride. I am hoping to make it back before the Halloween stuff is over so they can see it 🙂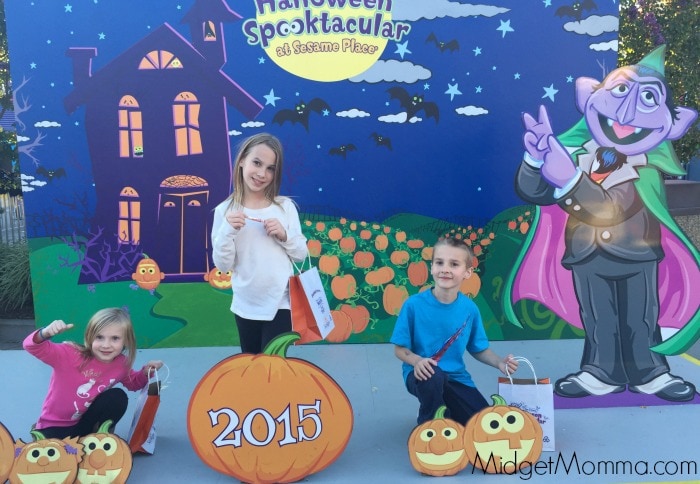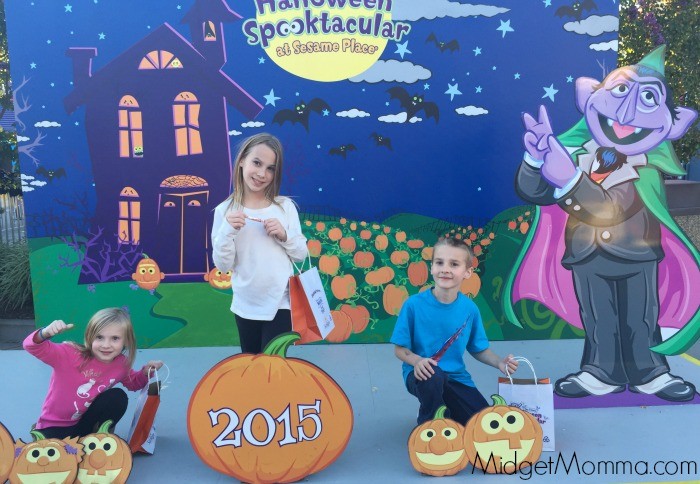 Make sure you check out the different photo opps spots they have, the kids loved them and I loved them, dated photos oh yes please! (Even though my kids had enough of their costumes by this point lol).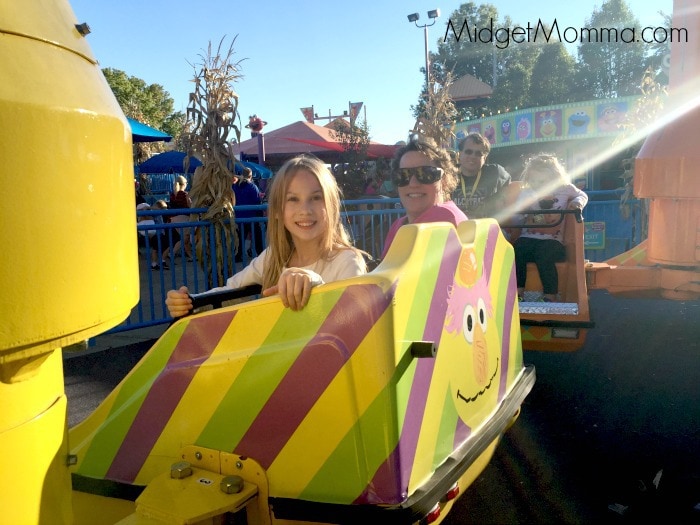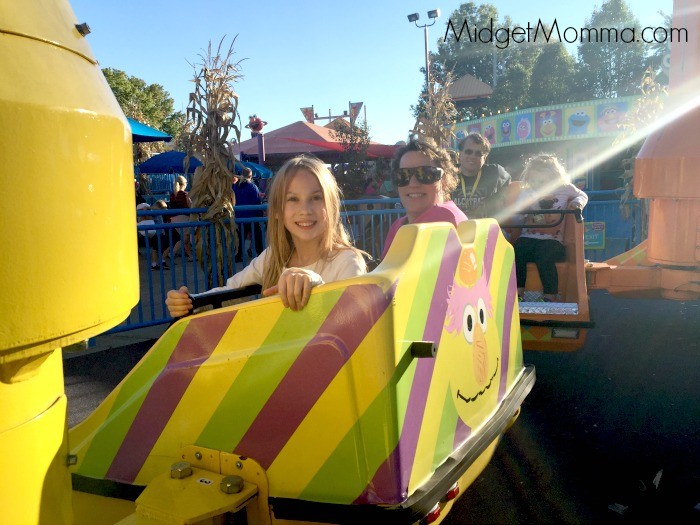 Of course the rides you don't want to miss while you are there either! My Mom is not a fan of rides that spin and make you dizzy, but what does a Grandma say when the kids want her to go on with them? Yes! Of course!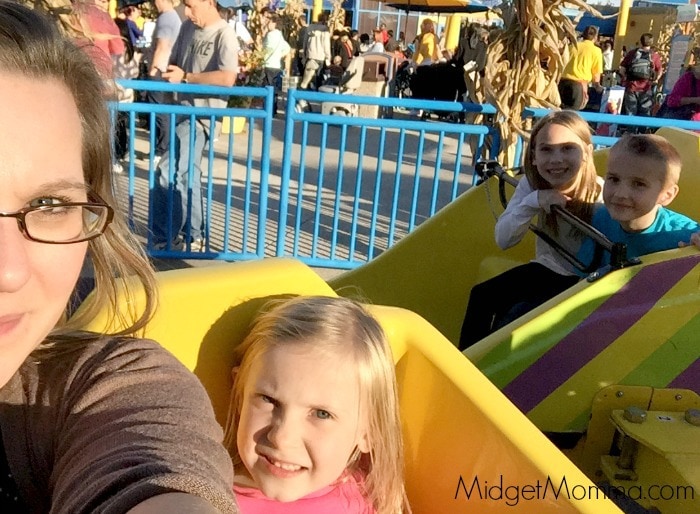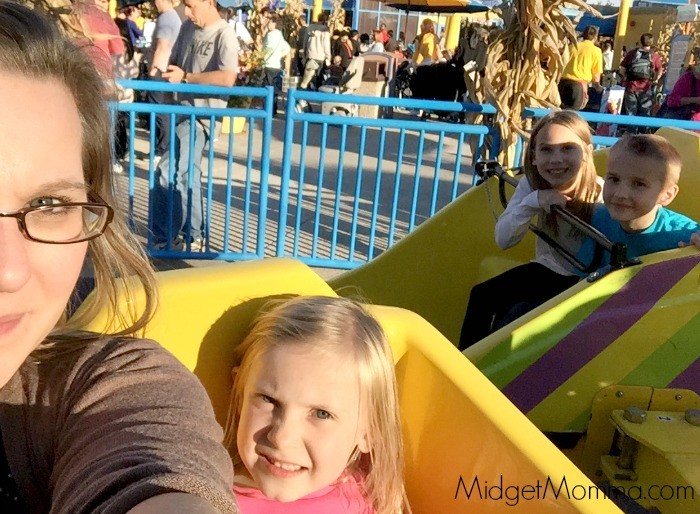 However then she bailed after the first ride around and the kids wanted to go again, so I was screaming "I need my Mommy" The kids found that quite funny! The giggles were fantastic!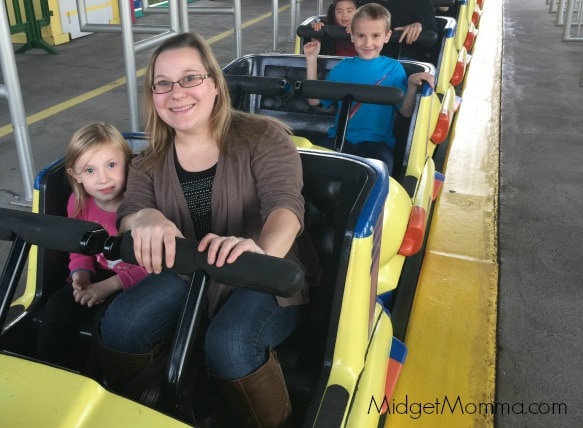 Of course Logan had to go on his must have ride, the coaster to get in his thrills, he is "too cool" to sit with mom on this one now, but Alyssa needs me to go on this with her so I will take it! I will say this one is much more to my liking then then one we went on that went upside down at Hershey Park, but I would go on a loopy one again if that is what it took to make him smile, that is our job as moms right?!? Make the kids smile even when we are not a fan of something 😉
Sesame Place is a place where everyone can have fun, ride the rides, trick-or-treat, make memories and have fun! I always love our trips to Sesame Place, we always have so much fun and make great memories!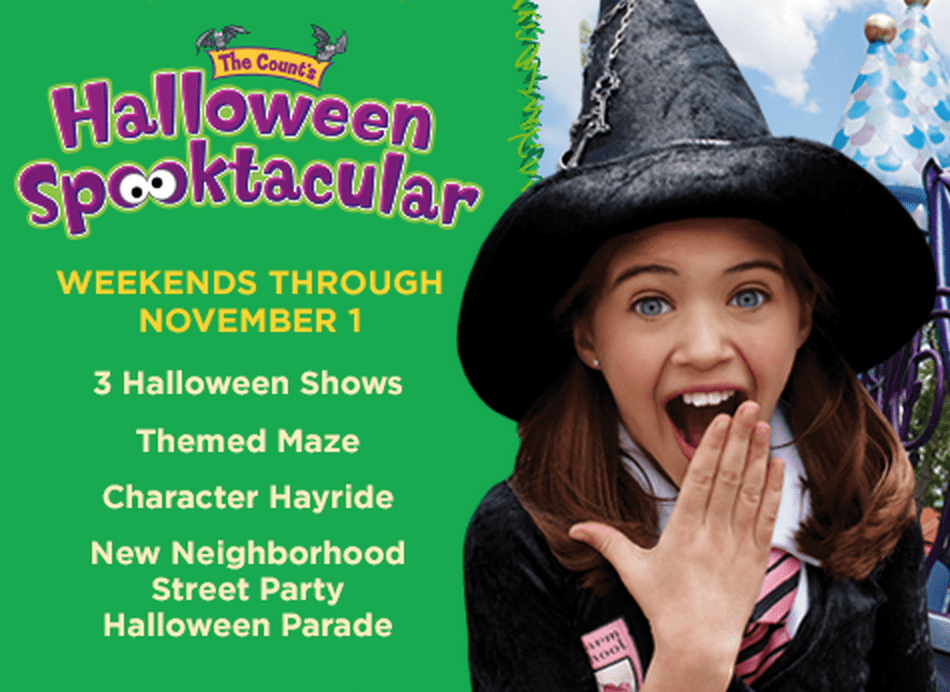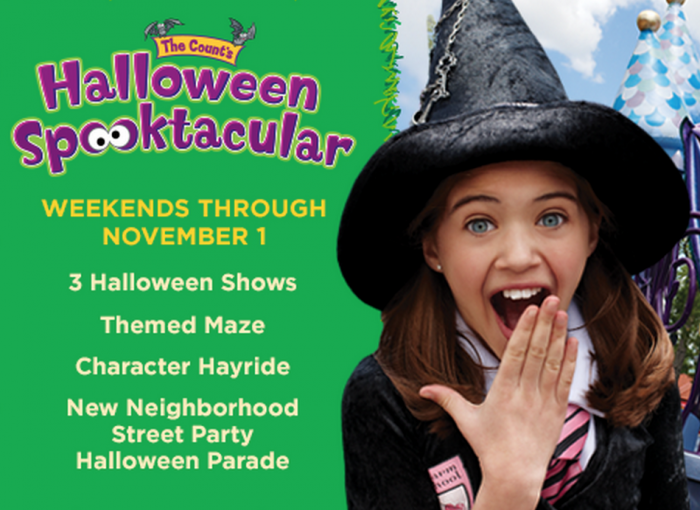 Trick-Or-Treating goes on until November 1st! Plus you can save $20 when you get your tickets here
Disclaimer: I am a Sesame Place Ambassador. All opinions are 100% my own.