Harris Poll Accepting New Survey
If you are looking to add to the Christmas fund then make sure you sign up for Harris Poll (make sure you also confirm your e-mail address after signing up). They are a company that is owned by Neilsen who not only pays for surveys via Amazon gift cards but they also send cash payments ahead of time when they send you survey's in the mail!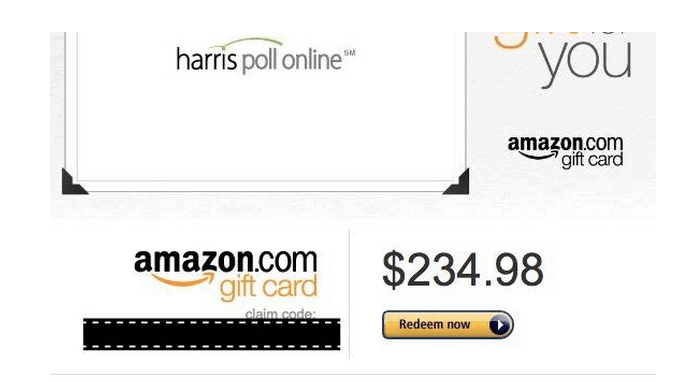 In the past I have done surveys for TV shows and a few other things where they sent me a package in the mail with the cash payment and a prepaid envelope to send back all the survey stuff I did. They do it for radio as well where you will fill out a survey about the radio that you listen to!
So head on over here and sign up!