Disclosure:  I am a member of the Collective Bias®  Social Fabric® Community. This shop has been compensated as part of a social shopper insights study for Collective Bias and their client. #KoolAidBTRtour #shop
It is summer time and the kids and I have been trying to find some fun things to do and we have been getting a bit creative too! This week we made homemade lipgloss using kool aid and it was super easy and the kids had a ton of fun!
We started out heading to Walmart to pick out what flavor kool aid  the kids wanted for their lipgloss, and picked up some Kool aid drinks as well for a treat as we made our lip gloss.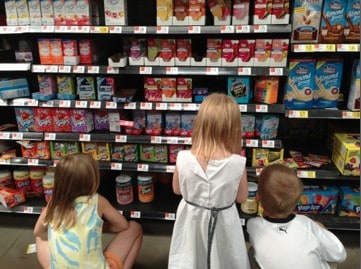 The choice making for what flavor they wanted theirs to be was hard but eventually they all picked one out 🙂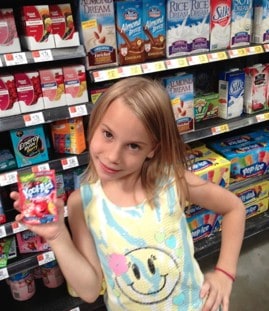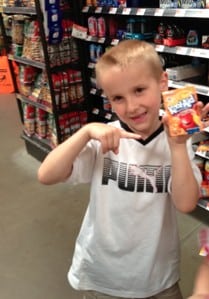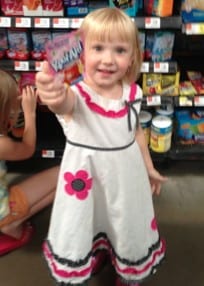 We also picked up the rest of our need supplies for making it: Vaseline and small containers to put it into when we were done. Then it was time to head home and make our lip Gloss!!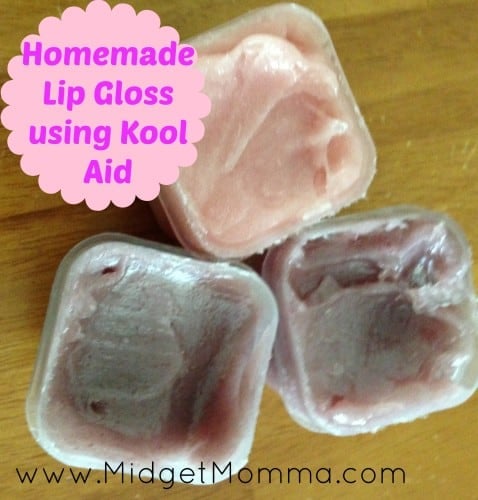 Making the lipgloss was super easy – We melted 1/2 a cup of vaseline in a glass container for 50 seconds in the microwave, then mixed in the kool aid packet, put the mixture into the small plastic containers and then put them in the fridge for about and hour and tada homemade flavored lip gloss!
If you are looking for a simple, easy buy fun activity then your kids will love this!
Even better with this is it is budget friendly and when you spend $6 or more at Walmart on Kool Aid products you can then save even more by scanning your receipt using the Shoparoo App which will score you savings on Big Time Rush Tickets! Which is perfect for those Big Time Rush fans 🙂
When you buy $6 in Kool Aid products and scan your receipt into the Shoparoo App you will receive a discount code to get 4 tickets to Big Time Rush for $50. It is super easy to download your receipt and then take a picture of it and your coupon code will be sent to you with in 48 hours!
You can also enter to win meet and greet passes and tickets to a Big Time Rush Concert near you! Just head on over here and enter a picture of a creation that you make (Like the lip gloss above) and you are entered to win!
You can check out my Google Plus Photo Album here to see more pictures from our trip to Walmart and us making the lip gloss here
Disclosure:  I am a member of the Collective Bias®  Social Fabric® Community. This shop has been compensated as part of a social shopper insights study for Collective Bias and their client. #KoolAidBTRtour #shop