I am thankful that I have kids who love trying new foods and eat just about anything but as a Mom I have witnessed other Mom friends who have a veggie battle in their house. The veggie battle is one that can be a killer on a Moms mood, the fight to get kids to try new things is rough if a kiddo is not open to the idea and that is a very stressful thing for Moms, rightfully so.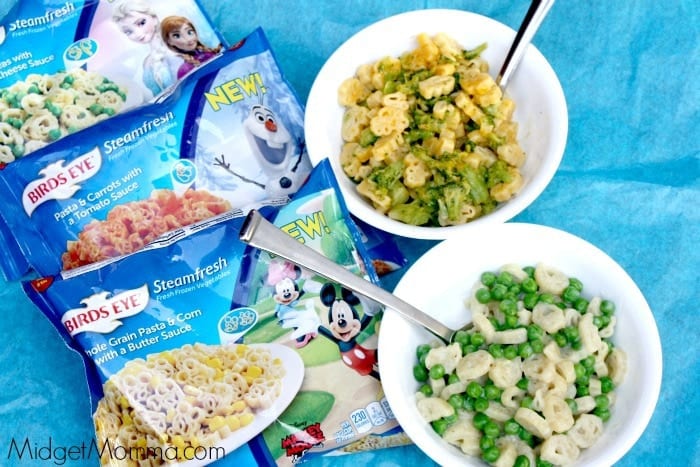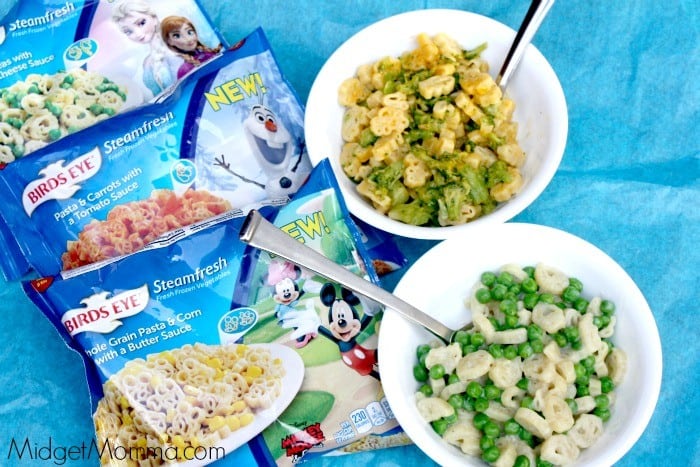 Birdseye recently introduced a new veggie line, Birds Eye Steamfresh vegetables with Disney Pasta, which I am super excited about and so are my kids. While I do not have issues getting them to eat veggies they were still super excited about them and when I told them that their job this week was to try them out and tell me what they thought they were excited about that too. Honestly I am not sure how I got such awesome kids, but really I am thankful.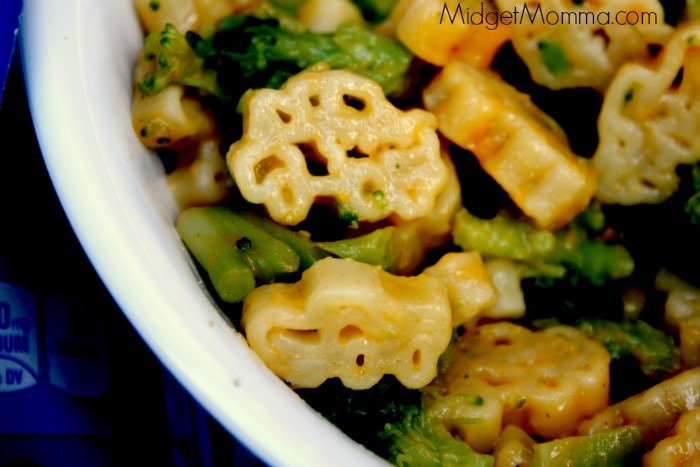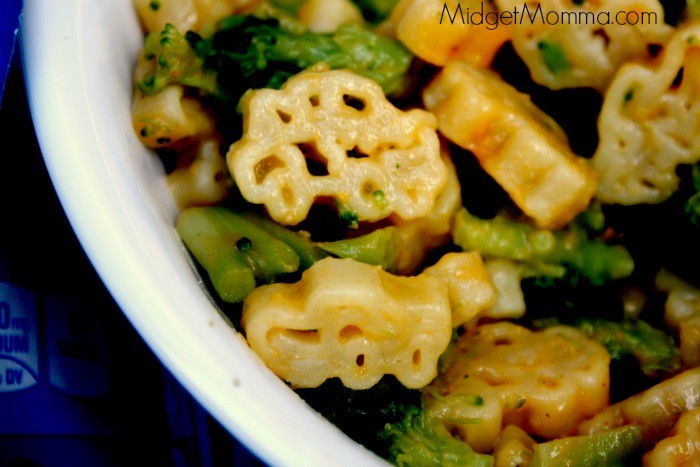 McKenzie's first comment was "Little kids will like these because Disney characters are on the packages". Alyssa was screeching about how Elsa and Olaf were on some of them and Logan I am not sure if the package excited him or that there were veggies in general, LOL.
So from what the kids thoughts are, and since they love veggies and Disney I am going to take their word on it when they say kids who might not want to eat veggies will want to eat these. Not just because their favorite Disney character is on it but because they taste "sooo good, they will want more after the first bite!"
While I was making dinner and trying to get things photographed for this post, I caught a little one sneaking bites of veggies and pasta from the bowl. I asked her what she thought and this was her response. I think we have a win 🙂 Also made for a great photo for the post too, don't ya think?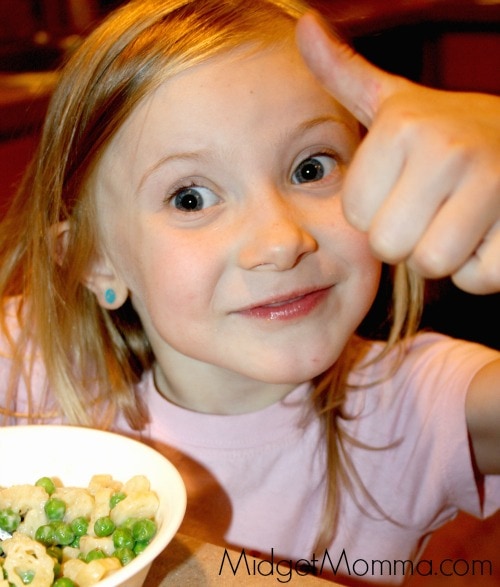 Ok so these new Birds Eye Steamfresh vegetables with Disney Pasta come in a few different flavors, each one has a different Disney character on the package. Plus they have pastas in the shape of today's favorite Disney characters including Anna, Elsa, and Olaf from Disney's Frozen; Lightning McQueen and Mater from Disney•Pixar's Cars; and classic characters Mickey Mouse and Minnie Mouse. Varieties include: whole grain pasta and corn with a butter sauce, pasta and broccoli with a cheese sauce, pasta and peas with a parmesan cheese sauce, and pasta and carrots with a tomato sauce. Yum!
You can find these awesome veggies in the freezer section of your grocery store, they will be with the other varieties of Birdseye veggies!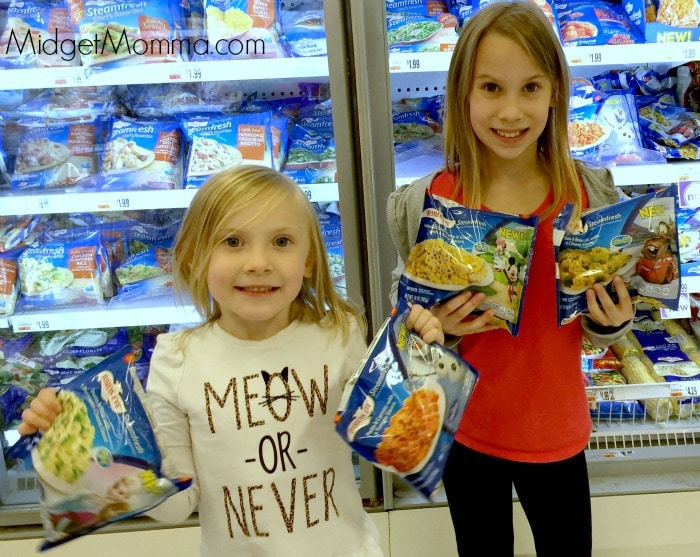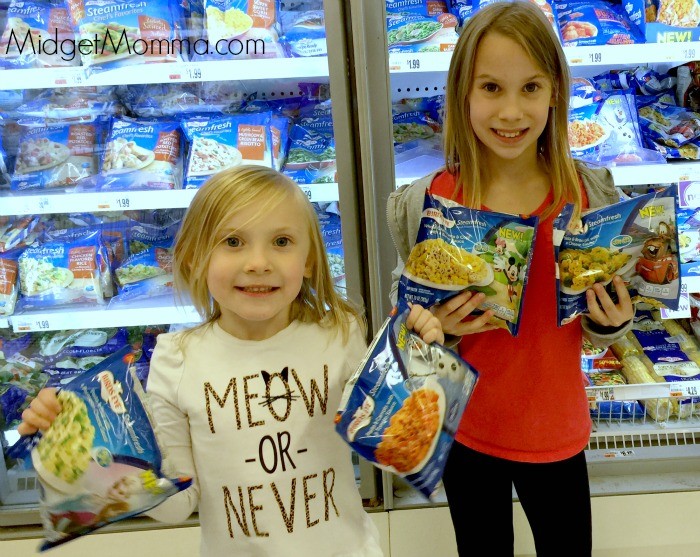 Disclaimer: This post is sponsored by Birdseye. As always all opinions are 100% my own.