Summer is coming to an end faster then I would like it to but that now means I am cramming in more fun filled days for the kids before we get back in the grind of school and homework. This past weekend we took a trip to Lancaster Pa to Dutch Wonderland and the kids had a blast, ok I admit it hubby and I did too!
Dutch Wonderland welcomes you with a huge castle that you walk through to get into the park (fair warning this is also the gift shop).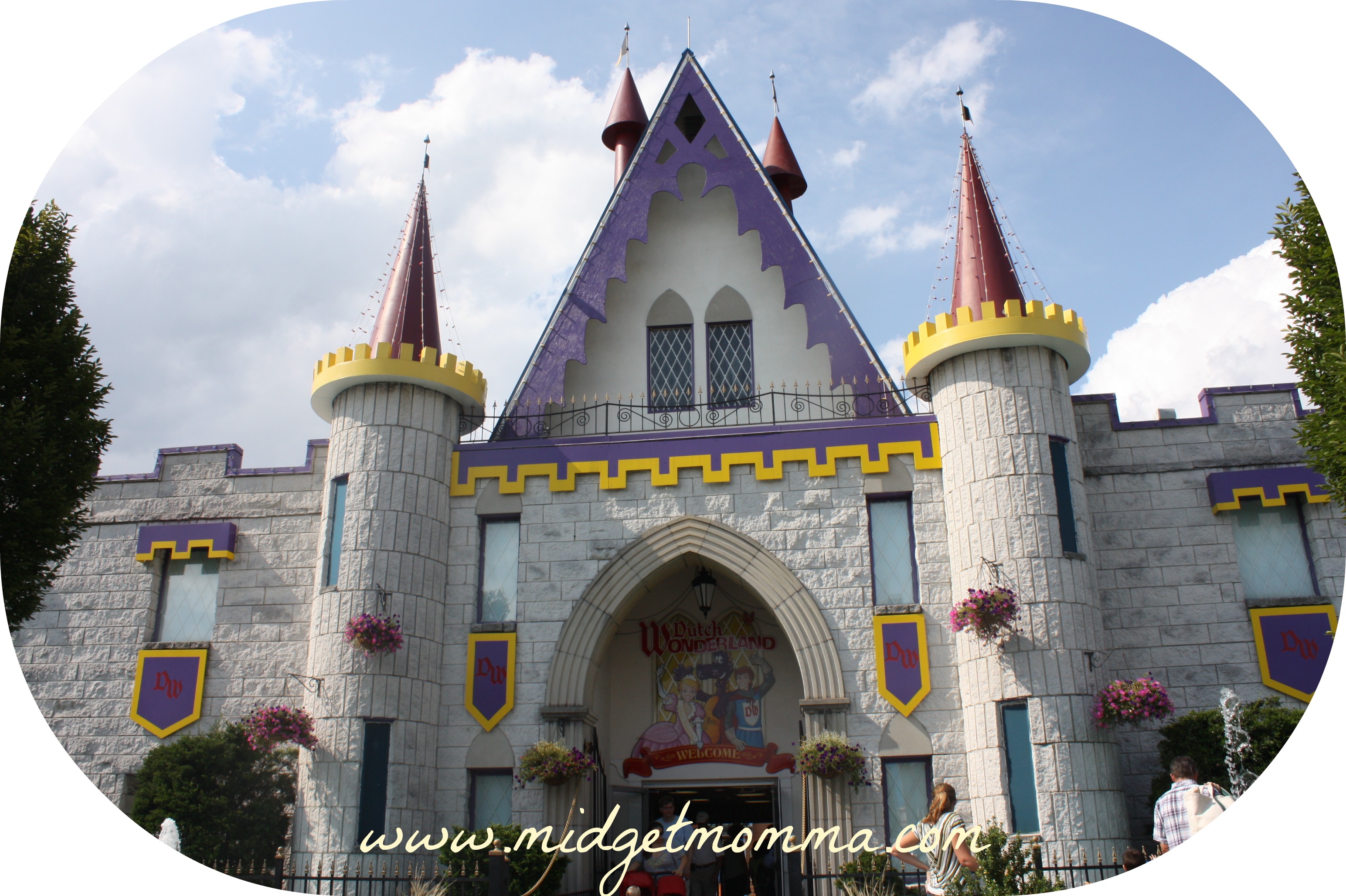 We started our morning out with the new Merlin's Breakfast, where not only did we eat some yummy breakfast food but the kids got to see the characters of Dutch Wonderland up close and say hello to them. Breakfast included eggs, sausage, pancakes, bagels, muffins, juice, milk and coffee (you gotta have coffee to keep up with the excited kiddos through out the day!)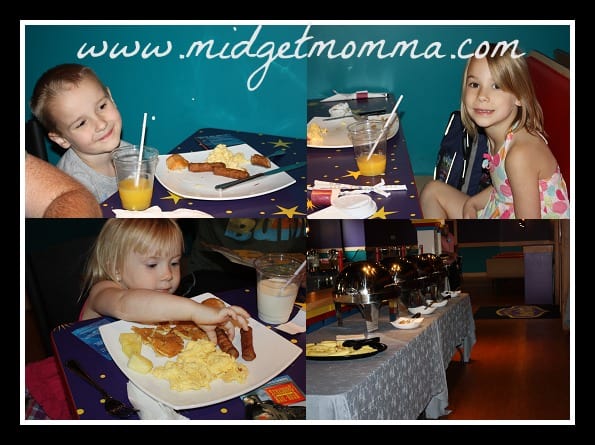 After breakfast we headed to the park, which the kids had non stop fun all day. From going on rides like the Roller Coaster to taking a relaxing boat ride the kids were excited every step of the way! I also had a ton of fun snapping photos (with my phone and later on messing with them with instagram ;)) , seeing their smiles and having fun with them on the rides! We started the day with hubby and Little Man being kites as the rode on the flying kite ride.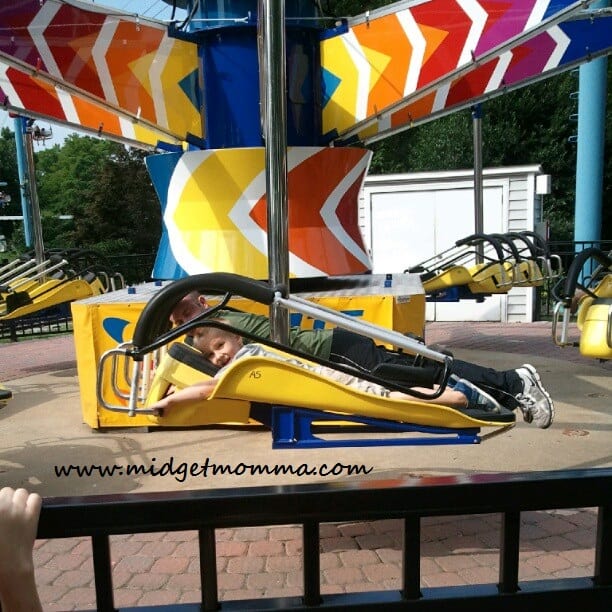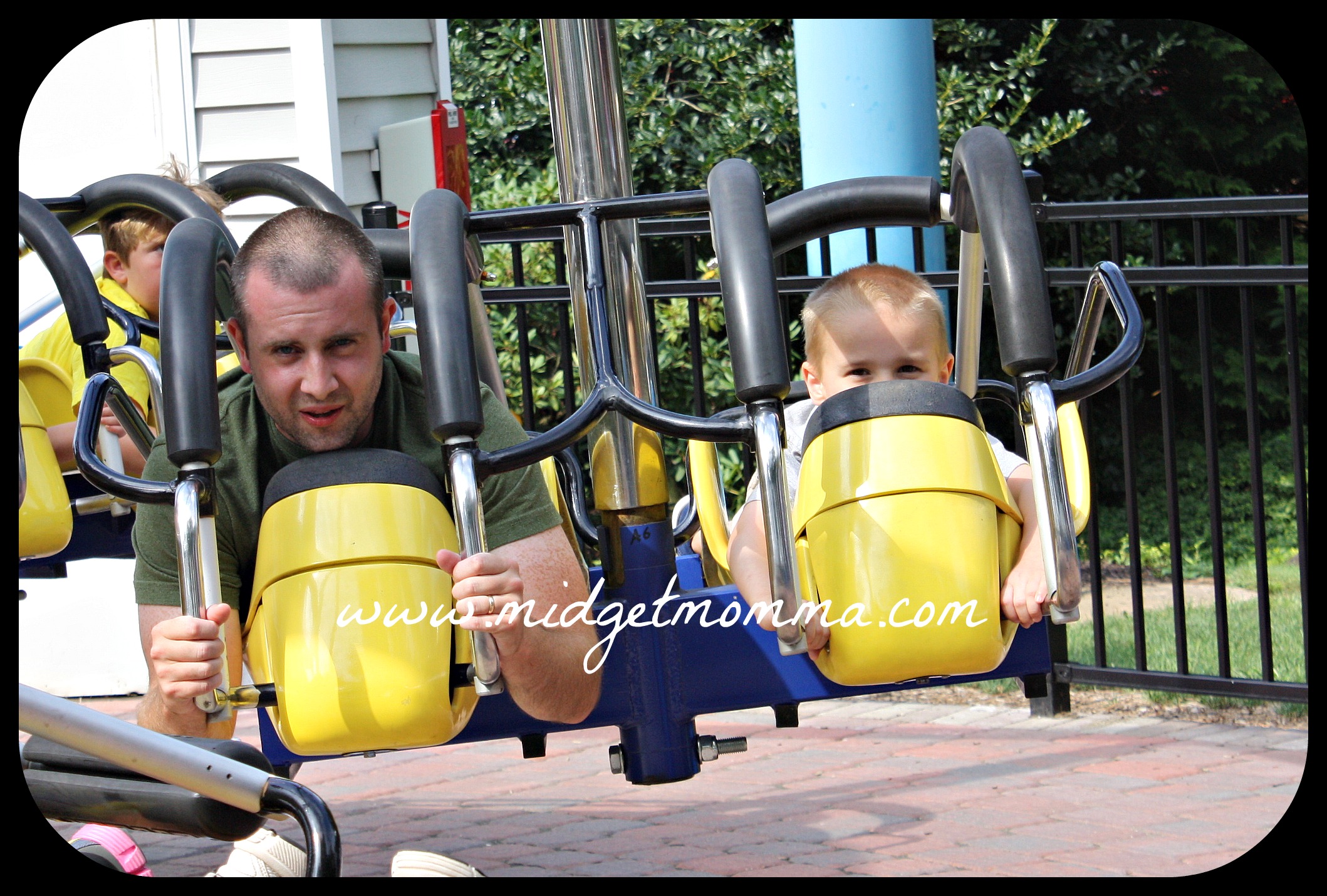 I got in the fun of the rides like the Frog Hopper (I am not exactly sure what it is called but that is just what the ride did, had you hoping like a frog), which we went on about 6 times because they all loved it so much!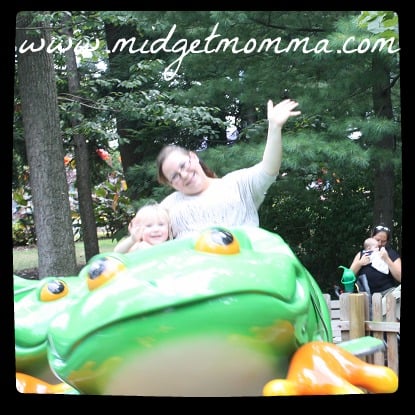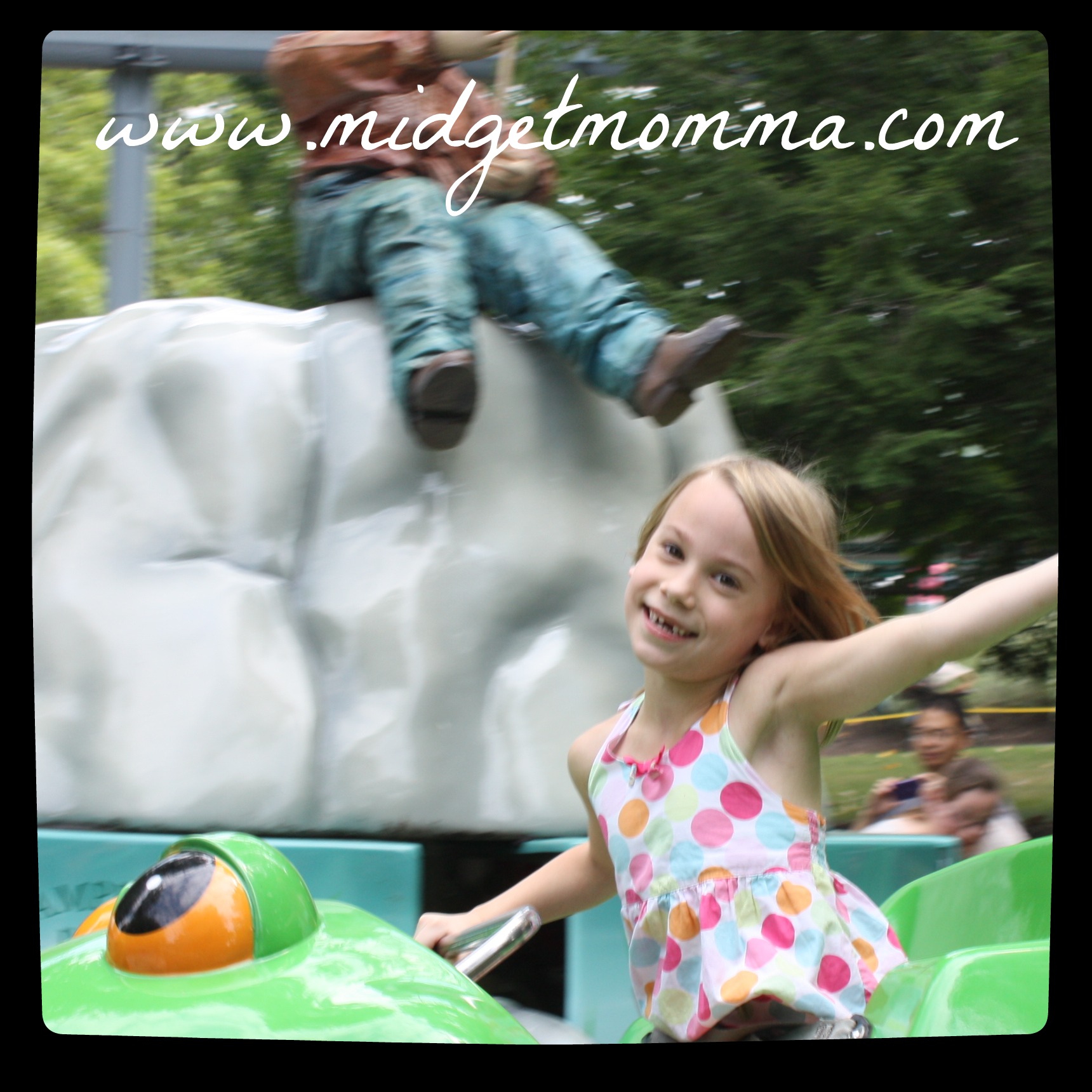 It was getting a little hot out so the kids and I headed to the waterpark to cool off, filled with waterslides, splash pads and what my kids called "water playhouses" kids and adults of all ages get to have fun!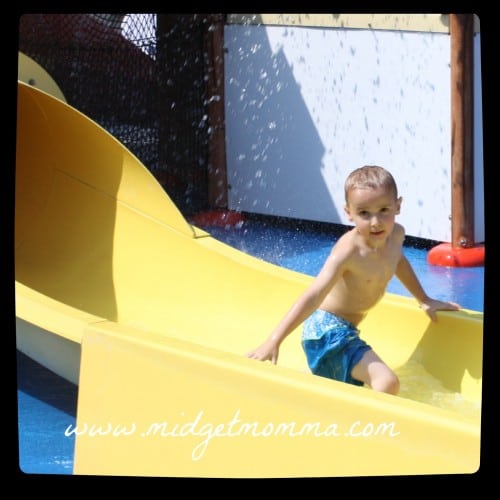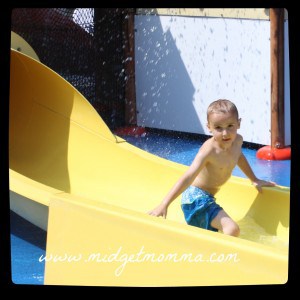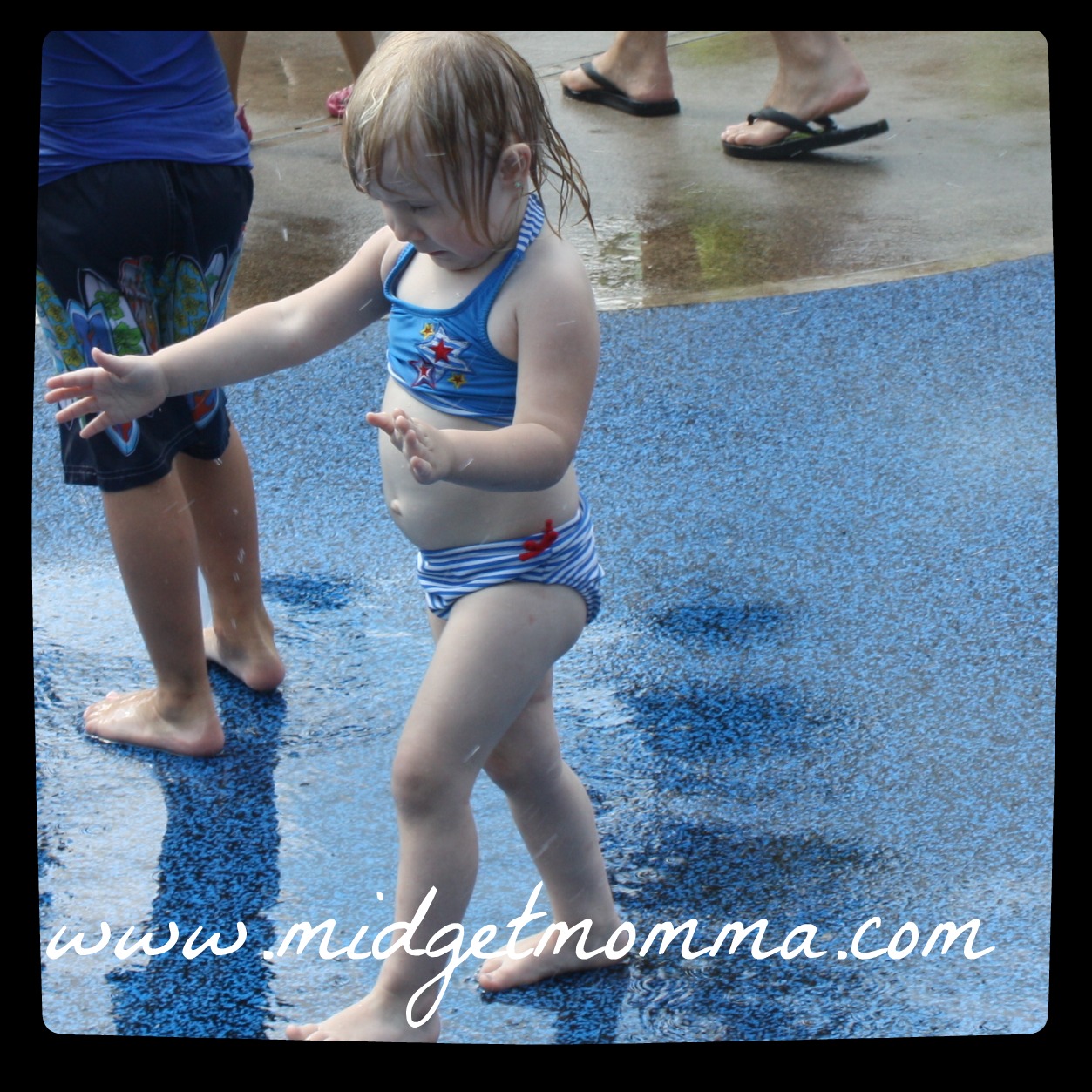 Make sure you head on over to the walking path by the boat ride, it is a relaxing walk over a few bridges and you will also find some fun surprised like the "wishing log" (Princess Pretty Pants my oldest told me she wished we could stay at Dutch Wonderland for ever)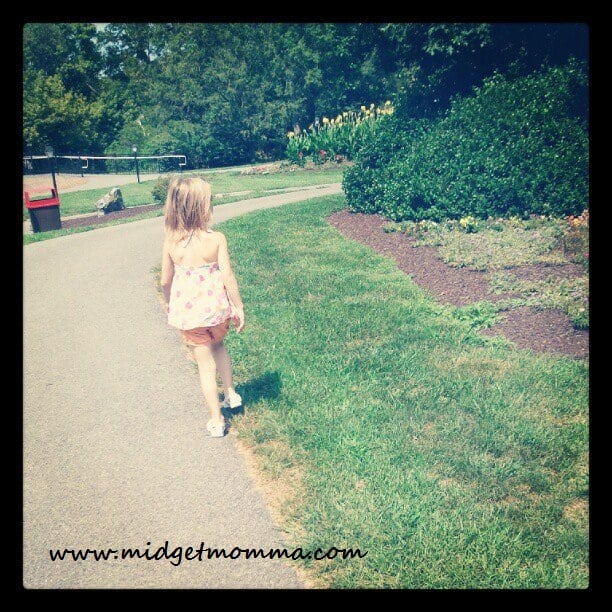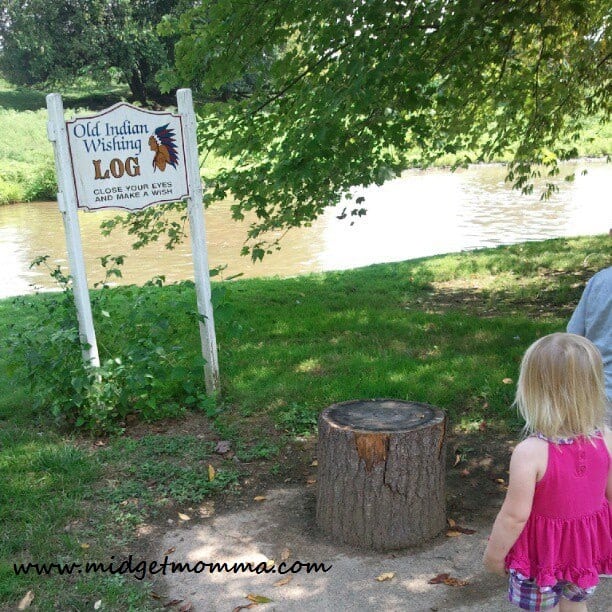 I must mention the AWESOME bathrooms, not only were they spotlessly clean they have a "Tiny Tots Toilet", you know those small toilets for kiddos which are perfect for when you have little ones 🙂 They have them in the woman's bathroom and the men's bathroom 🙂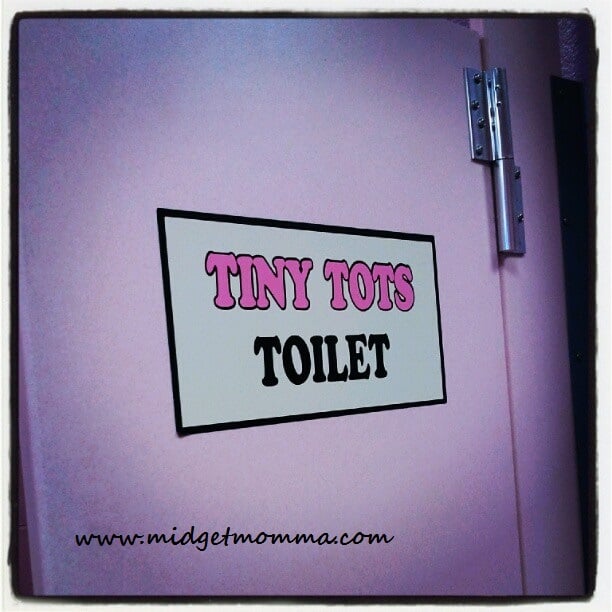 There is so much to do at Dutch Wonderland from the roller coasters for the big kids, to the Construction vehicles ride for the little ones and everything in between that it is perfect for the whole family. All of us were entertained the entire time we were there and we all left exhausted and very happy 🙂 That is what I look for in an amusement park 🙂
A few tips for heading to the park after our trip are:
Every food stand will give you icewater for free (its a cup of tap water with ice) which is nice for those on a budget
Buy the souvenir cup, it is $6.99 but then for the whole season refills are just .99 (and we get refills with out ice because you get more drink and its cold coming out of the fountain)
 The portions are large, we went to the Potato Shack for lunch and while it was $10.99 for the chicken finger basket there was enough fries for me and the kids to share them and the kids had corn dogs. I would not get a basket for each kid you would end up wasting a lot of food.
Have dad take the kids to the bathroom or changing room, the lines are a LOT shorter (if there is even a line) then it is to use the woman's bathrooms and changing rooms
Keep an eye out for the Smooshing Penny Machines and bring pennies and quarters with you. It is my kids favorite type of souvenir and I love that they are budget friendly 🙂
Get there early so you can park close, but if you don't get there early I would suggest paying the $10 for preferred parking because when kiddos are tired after a long day walking a long distance with them is not fun.
If you don't want to bring a stroller they have them available for rent
Even if you don't think you will go to the water park, bring stuff just in case. It is a nice break from the heat and the kids will love it.
Bring snacks and drinks to leave in the car for when you leave because the kids will want a snack and a drink for the ride home
Disclaimer: Thanks to Dutch Wonderland for inviting us to the park for the day. No compensation was received for this post and all opinions are 100% my own.