Tomorrow is National Ice Cream Day and that is exciting but what is even more exciting is that when you go to Baskin-Robbins tomorrow you can also help out the USO!Baskin-Robbins will donate 75 cents from every ice cream float sold on that date to the USO in honor of its 75th anniversary!!! What a great way to have a tasty treat and help out a great cause!
If you are not familiar with the USO, the USO is a great nonprofit organization that helps our military members. The USO helps keep military members connected while they are serving our country and when they come back home from serving. As a a military family with Tom being a veteran and having many military family friends this is something I am thankful for. The USO is extremely helpful in many different situations for our military families.
Plus you can continue supporting our military service members by heading over here and sending a message thanking them for their service.Baskin-Robbins has a goal of sending 1 MILLION Messages to our service members! It only takes a few minutes of your time and it is for such a great cause of supporting our military members!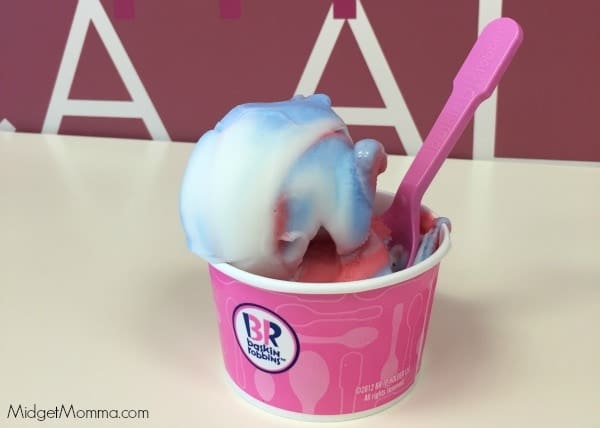 Plus while you are visiting Baskin-Robbins this month make sure you try the new USO Patriot Pop flavor! The patriot pop combines all of the flavors that you would think of for summertime. The blue taste like blue raspberry, the red taste like cherry, and the white taste like lemon. I was so surprised when I took my first bite that it tastes so much like the red white and blue rocket pops I used have when I was a little kid. With every bite I felt like I was back on the hot summer day running though the sprinklers. Even though it had the flavors of the rocket pop the textures were just like an amazing sorbet. The best part of the fact it's a sorbet is that is it's dairy free and free.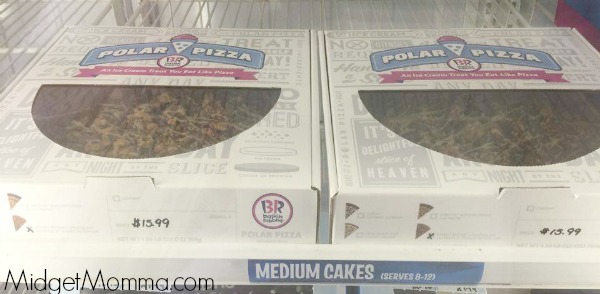 While I was in the store my eye was caught by the new Polar Pizza, I have now added that to my must try list for the next time I take a trip to Baskin-Robbins because it looked sooo good!!! The Polar Pizza is an ice cream treat you can eat like a pizza, is available in four delicious featured flavor combinations: OREO® Cookies 'N Cream, Peanut Butter 'n Chocolate and REESE'S® Peanut Butter Cup, Jamoca® Almond Fudge and HEATH®, and Chocolate Chip Cookie Dough!!
Go here and you can print a $2 off Polar Pizza coupon or if you are doing online ordering use coupon code POLAR to get $2 off!
Baskin-Robbins has more than 7,400 retail shops in nearly 50 countries, including nearly 2,500 shops in the United States so head on over here and find the location closest to you!
"Disclosure: This post is sponsored by Baskin-Robbins in conjunction with Blog Meets Brand and I have been compensated for my participation. All opinions are my own."