Giving to others is something that is very important to me. I feel it is very important that I help out my community in whatever ways I can. Couponing and my stockpile give me the ability to help others by donating to those in need things that I have in excess in my stockpile. My stockpile not only helps out my families budget but it also helps me help out others.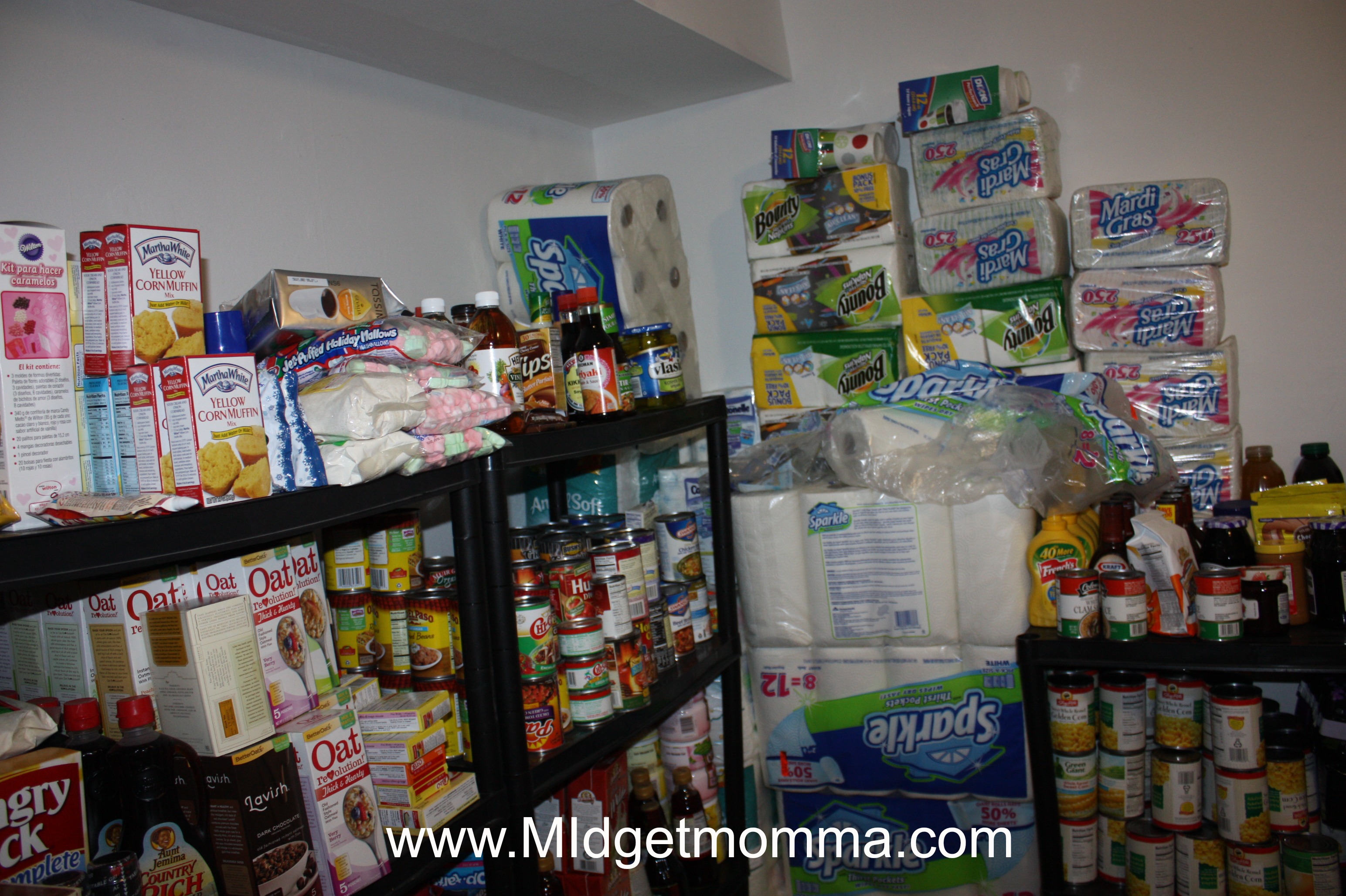 For many years I donated to the Airman's Attic on McGuire Air Force base and to the food pantry on the base and I loved being able to walk in there with my donation bags and know that I was going to be making a difference in the lives of others. That is my favorite part of bringing in donations, that someone else will know that someone who does not even know who they are cares enough to donate food and other items to help them and make a difference in their lives.
When Hurricane Sandy hit I was easily able to go through my stockpile and find a ton to donate that would help those in need, which is something that makes me happy to be able to do. While I enjoy saving money when using coupons I also enjoy that it makes me able to help others as well.
As a family one of the main topics that is discussed is how we can help others and it brings me such joy to hear my kids talk about how we could help others. Just the other day when I got home from a local store who was having a huge clearance sale my oldest asked me if we could go and not to get something for her but for something they asked if they could pick something out to save for Toys for Tots for next Christmas! It is that type of positive thoughts about others that I want my kids to have.
With recently moving we are now on the hunt for a food pantry to donate to. I am super excited to find one that will be able to use, enjoy and spread the love to those in need with my simple donations.
We all can help out our communities, it doesn't take much. If you are at the store and you have coupons for things that you don't need but end up being cheap or free, pick them up and donate them. A little bit of community love goes a long way!
Kleenex brand, America's softest tissue*, knows that once one experiences the softness of Kleenex brand tissues, they will be eager to share it with other cold and flu sufferers, friends and strangers alike, as a way to show they care. This cold and flu season, make the care complete with a Kleenex Brand Care Pack, and together we'll turn a seemingly-small gesture into something bigger, to make everyone feel better. Visit kleenex.com/softness to learn more.
Disclosure: Compensation was provided by Kleenex via Glam Media.  The opinions expressed herein are those of the author and are not indicative of the opinions or positions of Kleenex