This is a Sponsored post written by me on behalf of Dollar General. All opinions are 100% mine.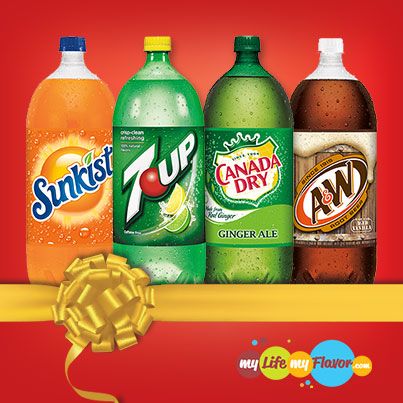 Tasty meals are a part of the family fun in our house during the holidays. I remember growing up and my dad doing all the cooking and it was AMAZING and so now when we host holiday dinners at our house I strive to make sure that mine tastes amazing like he did. This has not been easy and there are still things I need to work on and find the best recipe for.
I recently cound the Mylifemyflavor.com website that is filled with awesome recipes. One of the ones that caught my eye was the Dr. Pepper Glazed Ham. I have never thought to use soda in my cooking but I am sure with Tom being a soda lover that it would be a big hit. Another one I found that sounded easy was 7up pie crust using. You can find 7UP at Dollar General if you aren't sure of a store near you that carries it. I spent quite a bit of time on the website looking at all the recipes and was surprised at how much you can do with a bottle of soda and making meals. Many of them sounded AMAZING and I might have to try them when I do my holdiay cooking next Thanksgiving 🙂

What recipe on the site sounds best to you? Have you ever cooked with soda?