Making sure that your personal information is safe and secure is important and one of the most important things to do is make sure that you shred mail and other forms that have your personal information like your social security number on them. While you might think oh a shredder is just a shredder there are some that are better then others and because you don't want to waste your money buying more then one you want to make sure you buy one that is a quality shredder.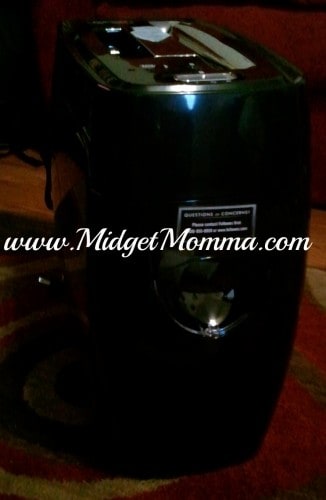 I was recently sent the Fellowes shredder to review, and I will say I thought all shredders looked the same and it would be something that is ugly that I would want to make sure I kept out of people's eyesight. Well I was wrong! I opened the box and was excited to see how pretty it looked (yes I know odd word for talking about a paper shredder I know but just look at the picture). The whole thing is a shiny black and the fixtures and trim are very shiny pretty chrome. It defiantly has a nice on the eyes look and something that I wouldn't mind having out for people to see.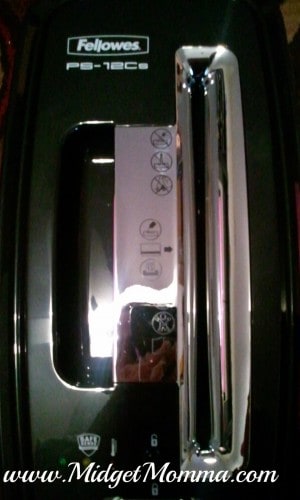 While it looks pretty looks are not everything it must work great to right? Well this one is super simple to use and it does its job. All you have to do is plug it in and turn it on, then just put in what you are going to shred. What I love about this one is that it shreds more then just paper! You can shred credit cards, small paper clips (this is great because you don't have to worry about jamming it up if you accidently forgot to remove them from your paper) and staples! I love that I don't have to pull apart all the papers that are stapled together to shred them, I can just put the whole stack right on in and it shreds it all! All other shredders With every other shredder I have used you have to pull the top part off to get to the paper you have shredded and that made a huge mess most of the time, so I am really loving that there is a drawer that I pull out and pour into the recycling bin to empty it instead of having to remove the top.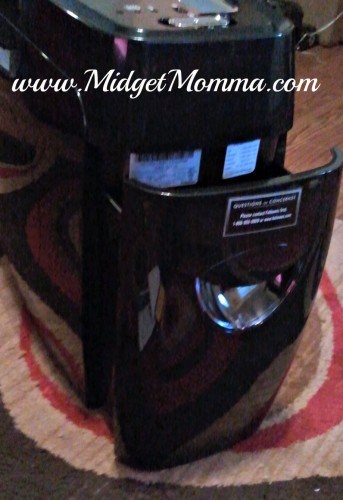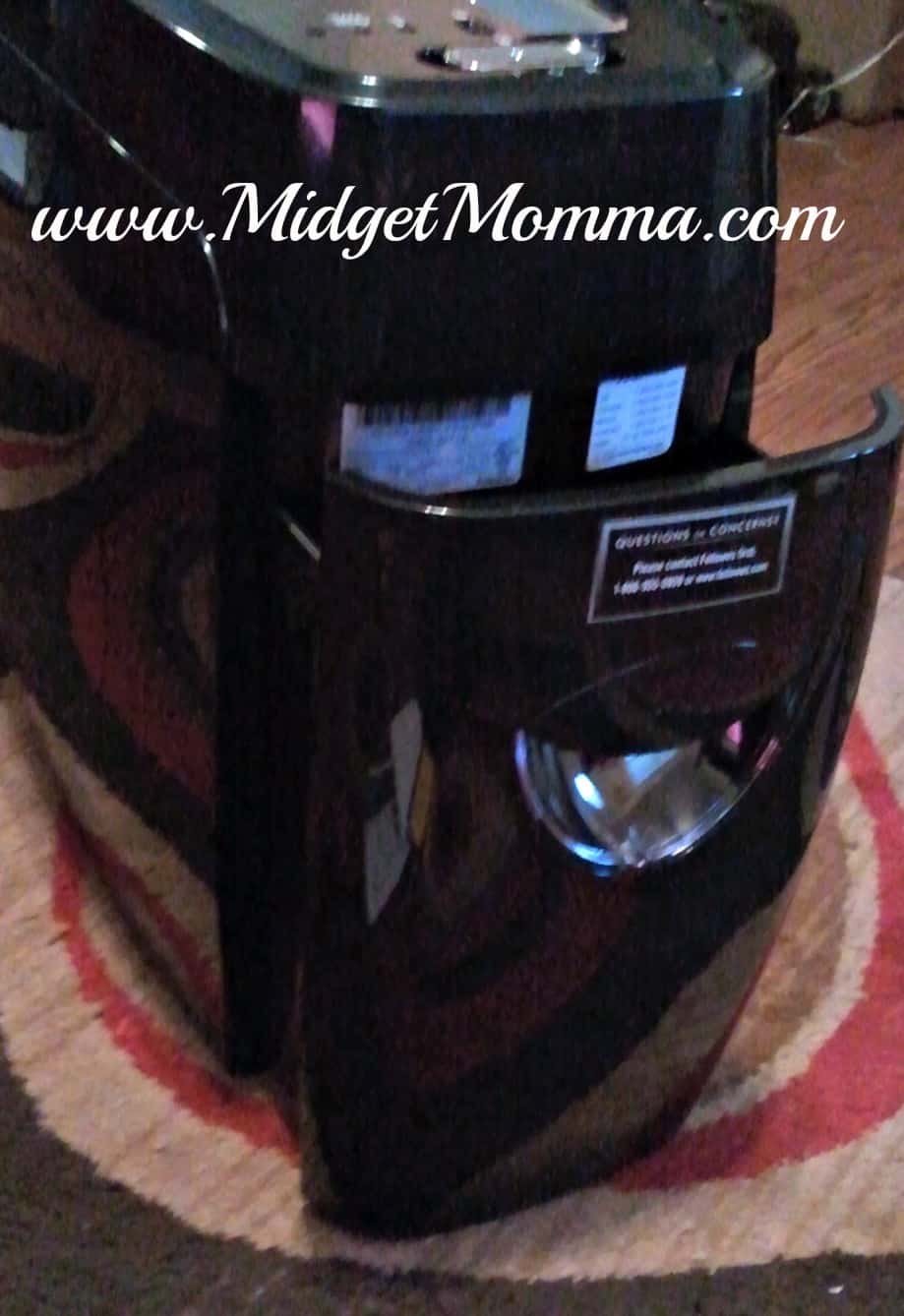 Overall I am very please with the Fellowes Shredder, it looks great and works well defiantly something that would be great for anyone's home or office needs.
Disclaimer: I was provided promotional product to facilitate my review. No compensation was received and all opinons are 100% my own.
Join the newsletter
Subscribe to get our latest content by email.
This post may contain affiliate links. Please read my disclosure policy here